European elite athletes testing form in Riccione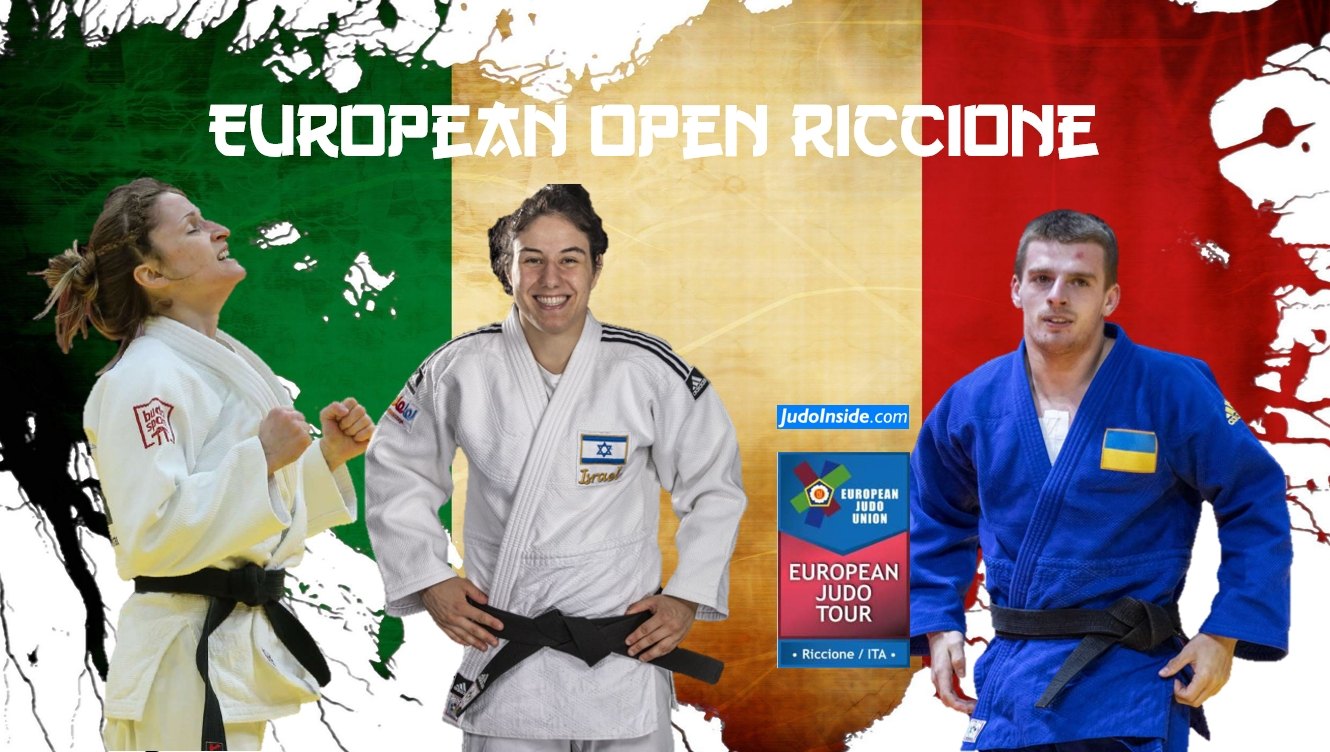 10 Sep 2022 16:35
Tino Maric - EJU
At the European Open in Riccione we see the familiar names in advance of the final block. The men from Azerbaijan are doing a good job, but seeing the names, we are not surprised. Still it's good to see Orkhan Safarov (AZE) in the final. We are sure the organization wants to see the big names at the top of the tournament which sees 376 athletes from 35 countries. Some talents, some juniors but also some top athletes who want to feel the bathwater of their own form.
Orkhan Safarov is a typical example of that group in his division U66kg. He will face Reda Seddouki of France in the final. Eric Takabatake of Brazil just missed that boat and will fight for bronze. Seddouki outclassed Brazilian number one Willian Lima.
U60kg number one seed Artem Lesiuk didn't make the shift which says something about the level. He lost to Vincent Limare who lost against Nazir Latibov but he also wasted his energy and Salih Yildiz is the dark horse in this division in the final. He will meet with another Azeri: Rovshan Aliyev. The Azeri are doing well, we also see a trend that many Ukraine athletes are doing well last weeks, also here in Riccione, but not yet in the finals.
However it was close U73kg as European U66kg Champion Bogdan Iadov reached the semi final but he lost to Spaniard Salvador Casas Roca and he will fight French Luca Otmane, another revelation in this category. Iadov will now 'fight' Artem Khomula for bronze.
Nekoda Smythe-Davis now fights in the final, last week in Oberwart she was happy to take a fifth place and saw the progression that we know experience with a guaranteed medal. In the final U57kg she will fight Tihea Topolovec, Croatia's new star in this division. Those youngsters now reach the finals of senior tournament while we know them from a young age in the cadet age group. Nekoda Smythe-Davis is now fighting U57kg compared to last week's warmup U63kg. It's good to hold a few new athletes after becoming mom.
Germans Vivian Herrmann and Annabelle Winzig battled in the semis and it was Winzig who qualified for the final U63kg. Inbal Shemesh was an expected opponent, the Israeli is doing well and developing like a rocket all of a sudden.
In the lightweight division Marusa Stangar is back in a final, good for her and her opponent will be strong Spanish Mireia Lapuerta Comas, one of many choices of Spain in this competitive class, but one who can take gold medals as well and ready for a step higher at Grand Prix level. She defeated Blandine Pont of France who is also doing well this year, a year that offers chances for a new generation that trains harder and is eager to make it to the top during the absence of some of the best athletes. You can notice that the IJF Tour is busy with quali time, you feel it, and also these European Tour events benefit with some of the stronger athletes on the tatami.
Check out the category U52kg with World medallist Fabienne Kocher of Switzerland in the final. She will meet with Mascha Ballhaus who is also gearing up in this class for some time. Not all the names are sparkling but a good practice also for the world elite that is in action today in Italy.