Winning medal contests is artwork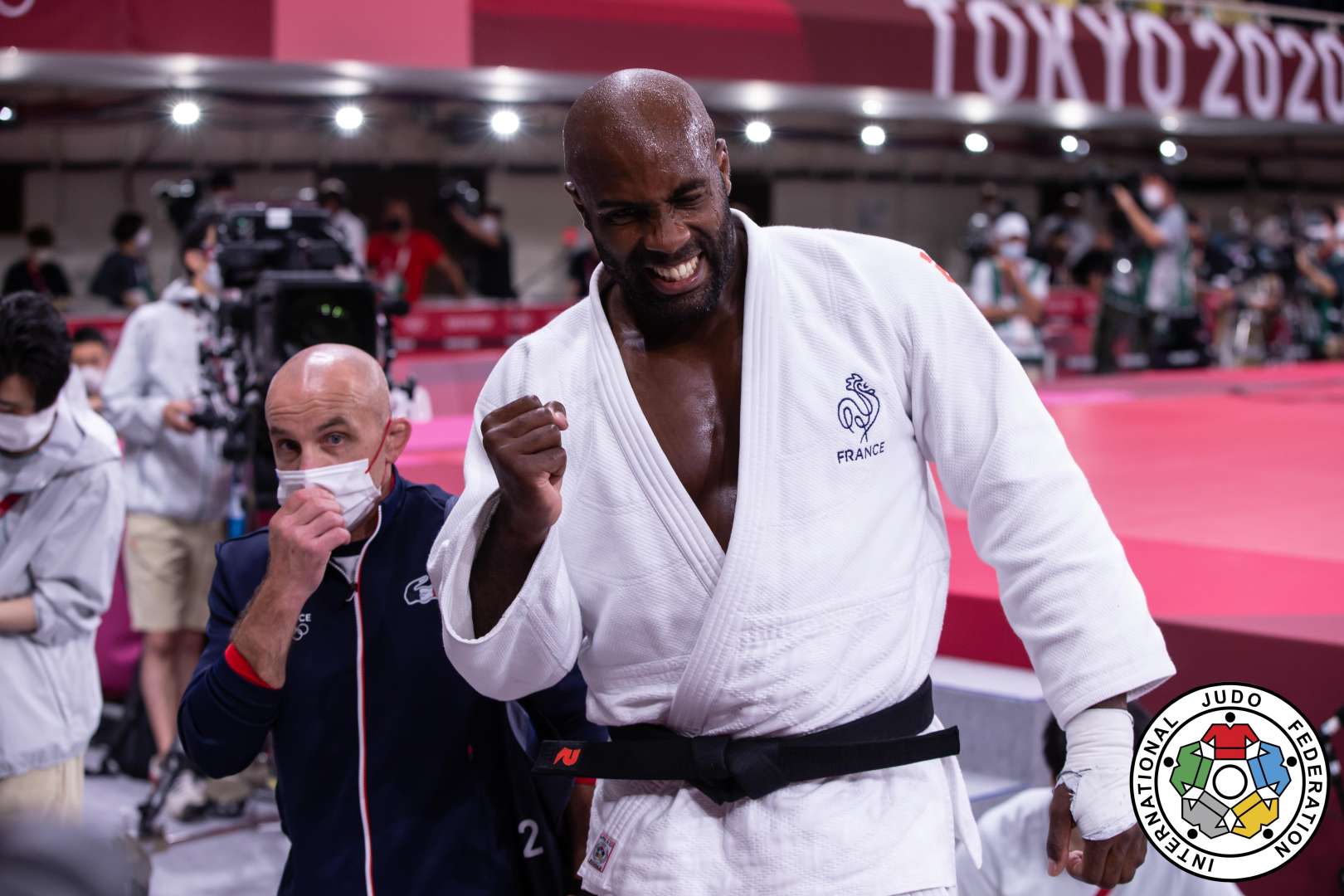 24 May 2022 20:55
IJF Emanuele Di Feliciantonio / International Judo Federation
Four countries have lost three bronze medal fights at the European Championships in Sofia. Azerbaijan, the Netherlands, Germany and Ukraine. It corresponds to the countries that have won a gold medal as well. You can't say that they can't win medal fights. However winning your last fight is artwork. It is a specialty. JudoInside did a small research on European senior athletes and their medal fights to find the specialists, the ones who have difficulties winning the medal fight and the countries that seemed to have a more general problem.
We took data of European countries since the time that the IJF World Tour started in 2009. Data over more than 10,000 top 5 results and about more than 1000 athletes. We've had a look at European athletes with more than 10 top 5 results at major tournaments. (World Tour, continentals, worlds and Olympics).
You wouldn't be surprised that the French athletes stand out in the highest win percentage. In more than 13 years-time it is obvious that 10 times World Champion Teddy Riner has the highest win percentage of all European athletes. With 31 events won and only one silver medal (Worlds 2010, he's still sour about that one), Riner won 97% of all his medal fights, can you believe that! Second in that list of 350 European athletes is Lucy Decosse with a stunning 88% wins in medal fights. Romane Dicko added another win last weekend and her win percentage is impressive with 86%.
Fourth on the list is the Ukraine anaconda, Daria Bilodid having won 83% of her medal fights, despite her young age she is already very determined for some years. She took three silver medals, actually quite recently. Ole Bischof has the German mentality and won 77% of his medal matches, equal to Luka Maisuradze, he proved it last Sunday again. High in the ranking are as well: Arsen Galstyan, Margaux Pinot, Majlinda Kelmendi …. and Gemma Howell who won 14 medal matches and lost only 5.
Maybe not nice to mention those athletes with the lowest win percentage, but it's a data research with unique data and we need to motivate Zlatko Kumric of Croatia who lost all his 11 medal matches, so next time Zlatko, go for it! We won't mention him alone, Santa Pakenyte and names from the past Oiana Blanca, Antonio Ciano and Lyudmila Bogdanova all had a win percentage in medal fights lower than 10% and obviously all athletes had more than 10 medal chances to make it relevant. So for instance Giovanni Esposito (100%) also knows what to do, but he noted only 8 attempts, forza Giovanni, he will take his chance soon.
The figures by country: Kosovo efficient
Many stories in each country will be applicable about winning finals for gold or bronze. We started with the top three nations that lost most medal fights at the 2022 European Champions, so we need to have big data since 2009. Russia had most medal fights (+1400), followed by France and Germany. For us the win percentage is leading and not for small countries with only one chance like Monaco, or Denmark (4), so we removed all countries below 100 attempts which includes successful countries like Switzerland and Greece that won their last medal fight last weekend and we added the Russian Federation to Russia.
KOSOVO is the most successful country of Europe with the highest win percentage in medal fights and for sure that new talent such as Laura Fazliu will soon contribute to that percentage of more than 66%. It's a stunning gap to the second best country: Georgia with almost 54%, followed by France (51%). Azerbaijan (49%), Slovenia (48%) and Israel (48%) follow.
The country that we know is so successful at Olympic Games, ITALY, is the country with a very low win percentage at all senior tournaments, 68% of all medal matches are lost. Still successful last weekend with 3 medals, silver and two bronze, but 3 medal fights lost. Once more, this research is done over data since 2009 over 318 Italian medal fights. The worst country performing in medal fights (although in less attempts) is Lithuania. 51 medal fights since 2009. With a handful of better results they will pass Italy. Belarus is also not proud with 66% of all medal matches lost, followed by Spain (63%).
Figures by gender: Kosovan women Georgian Men
Just for fun we split the win percentage of France by gender. The women won 53% of all 804 medal fights, the men won almost 47%, vice versa of the women, but the gap is not super big. Compared to Kosovo that has the biggest gap with 71% of the medal fights WON by women and an equal 71% of all medal fight LOST by the men, but only in 14 male attempts. Again in Italy the men score worse (70% lost), but followed by the women (67%). That is almost comparable to Georgian women (in way lower attempts than the men though) whereas the Italian male and female attempts are more in balance. The Georgian men have the best performance in medal fights compared to all European countries in the men's divisions (55%). The French and Slovenian women are the second best (53%) behind Kosovo.
Of course take into account that countries with more medal fights such as Russia and France have also fought each-other in an attempt to win gold or bronze.