Vladimir Putin and Arkady Rotenberg removed from IJF positions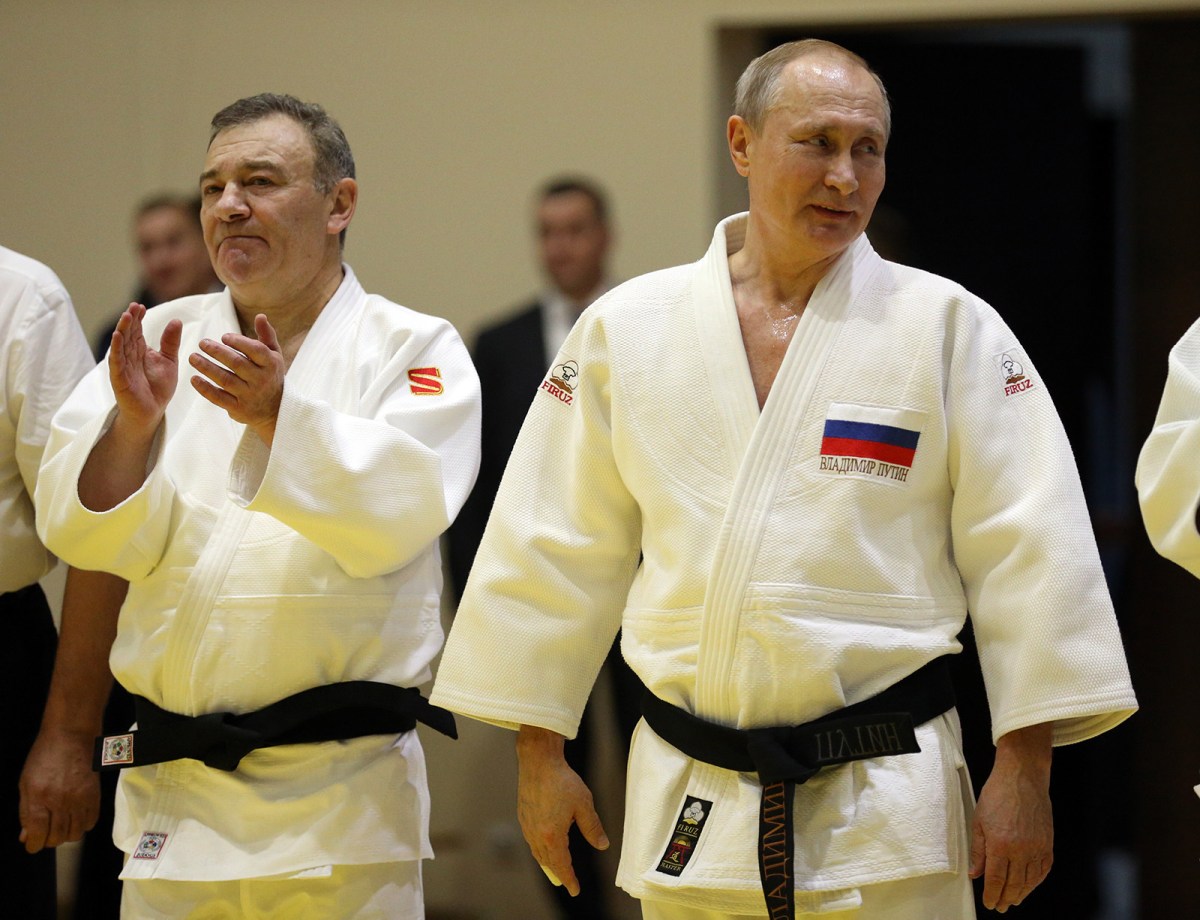 6 Mar 2022 19:50
The International Judo Federation announced that Vladimir Putin and Arkady Rotenberg have been removed from all positions held in the International Judo Federation.
Arkady Rotenberg was co-founder of SMP Bank in 2001, has supported the European Judo Union as a premium sponsor for over ten years. The Rotenberg brothers became multi-millionaires through their interests in construction (including the Crimean Bridge), gas pipelines and banking. Arkady (70) is worth USD 3.3 billion to date, according to Forbes. Both Rotenbergs were and are the target of U.S. and European sanctions since 2014.
Arkady Rotenberg has been developing Judo within the executive committee of the IJF for years despite the international sanctions since 2014. Rotenberg is still the first vice president of the Russian Judo Federation. Rotenberg is one of Vladimir Putin's closest friends - the pair sparred in the same judo gym in St Petersburg.
The US and the EU imposed sanctions on him in 2014 following Russia's annexation of Crimea. He is also under sanction in the UK, with the government citing his "close personal ties to President Putin". His brother Boris and son Igor were added to the sanction list last month.
In July 2020, an investigation by the US Senate accused the Rotenberg brothers of using secretive purchases of expensive art to evade sanctions.
Previously the EJU and IJF already took distance from Putin by removing him as honorary president. The IJF took distance and stated its solidarity with the Ukrainian people this week. However Russian and Belarussian athletes are welcome in the IJF World Tour under the flag of the IJF. There are federations that do not agree with that line and take distance from that IJF 'open letter' and leave the matter open to individual athletes to decide to fight a Russian or Belarussian athlete in the current situation. The first IJF World Judo Tour event is in Antalya in April.