Nikoloz Sherazadishvili studies his new opponents U100kg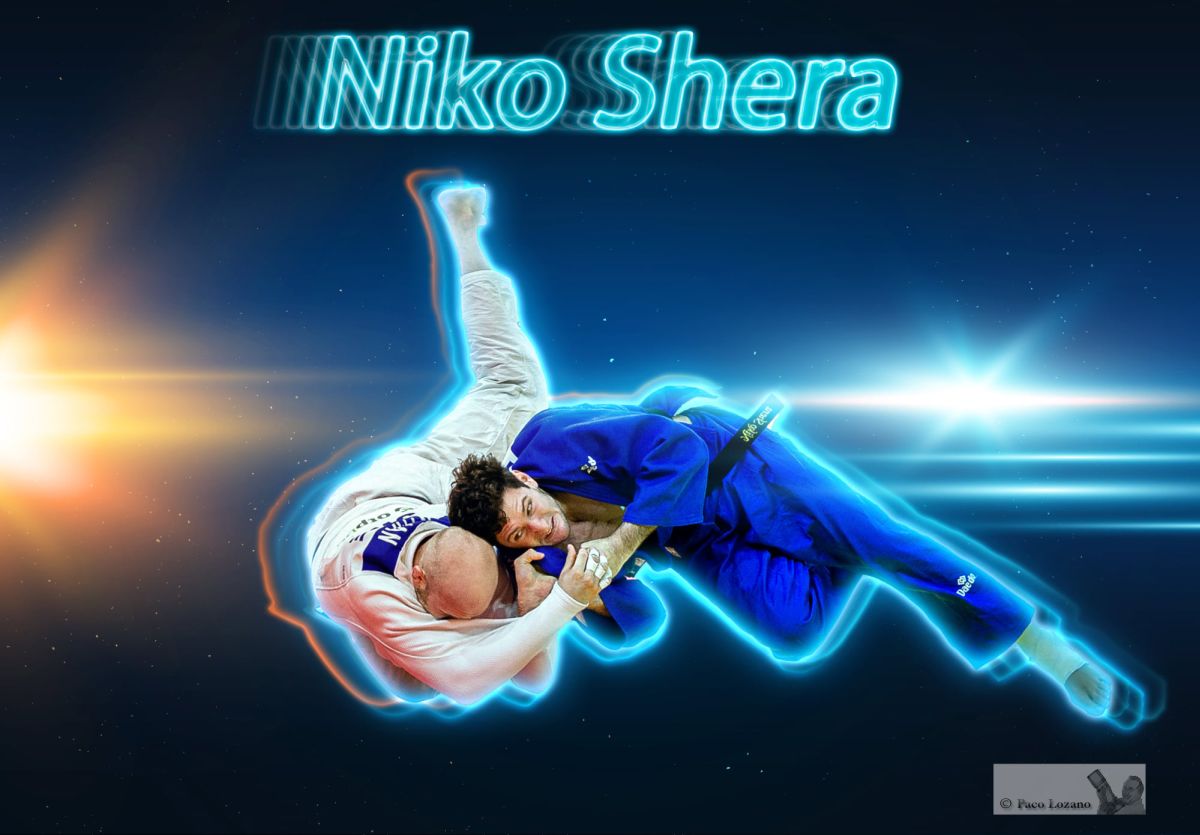 12 Jan 2022 14:25
IJF Media team by Pedro Lasuen and JudoInside
Paco Lozano / Judo y Otros
Assigning adjectives to Nikoloz Sherazadishvili year 2021 is not an easy task. For him it was twelve months moving down a slide of sensations and it did not end as he expected. "I won my second world title but did not reach my goal of an Olympic medal." Said like that it sounds like flat sincerity, almost boring, but Niko closes the door. "I'm not ready to talk about Tokyo yet, not yet. Another day, if that's okay with you." Well, well, the Olympic theme is the only thing that doesn't fit well. No problem, this is not about torturing the man.
For him the fundamentals begin now. Sherazadishvili has changed category. Until now he was the boss at –90kg. He has been world number one for so long that it seemed like he was bolted to the throne. Many would like to have the same consistency. The change of category also means another status. He has to start from the bottom.
"It is actually a logical evolution. Both myself and my coach, Quino Ruiz, wanted the change of categories last year, as we had planned," but these were plans that the pandemic tore apart. They had to wait, like everyone else and along the way they pocketed a world gold, the second in four years.
"I've always struggled with weight and at U90kg I was literally starving." Because of his height, being 190 centimeters tall, he needs to eat! "It's a good thing about having changed, at least the most pleasant. Now I'm not hungry anymore, but I have to eat well, healthily. The key is to gain muscle mass, not fat." This is something that all judoka understand, as they also know that temptation always lurks. It's about discipline, something that competitors in this sport integrate from the beginning.
Niko also studies his future rivals and draws conclusions. "At U90kg I was one of the highest and in general that's an advantage. I have seen that I will also be one of the tallest at U100kg. The difference lies in the power. Here there is more strength."
"There are very good people, Jorge Fonseca of course, but also the Korean Cho or the Russian Adamian and above all the Japanese current Olympic champion Aaron Wolf. For me he is the best because his technical repertoire is broader and also he always looks for the ippon." In that sense, Niko can be happy because both Wolf and Fonseca always want to win by scoring, just like him. "Everyone has strength, there is no doubt about that, you just have to know how to use it."
He is convinced that U100kg is his natural habitat, where he can settle in the noble zone for the long term. From 2022 he expects a lot because he is not one of those who does calculations. "Look, when I compete I give everything, I don't save any energy. It would be ridiculous of me to say that I hope to win two or three tournaments, I want to win them all! Another thing is that it is possible, but I do not design the season based on a handful of victories."
Ok, message received, but are the Tashkent World Championships a priority or not? "Of course they are! A world title is not a small thing but I am not going with the idea of winning one or two events to prepare another more special one. No, I want to win everything."
This is the usual Sherazadishvili, the one who speaks of will and does not hide his ambition. It is not arrogance, it is having clear ideas and the courage to say things.
Here we change course to see if we can get something else out of it, something that is important: Do you know anything about Varlam Liparteliani?
Sherazadishvili is silent, surprised. The silence lasts five seconds, which can be very long and Niko is very close to the Georgian. Liparteliani is one of the best judoka of his generation, world and Olympic runner-up and for years, leader of the ranking in the category in which Niko now debuts. "I'm telling you the truth, I don't know. The Olympic Games affected him a lot. We have spent a lot of time together, have gone on vacation even, but I assure you that we did not talk about judo even once because we wanted to oxygenate ourselves. I don't know what he is going to do, if he will continue or if on the contrary he will withdraw."