Matthias Casse only stable IJF judo world ranking leader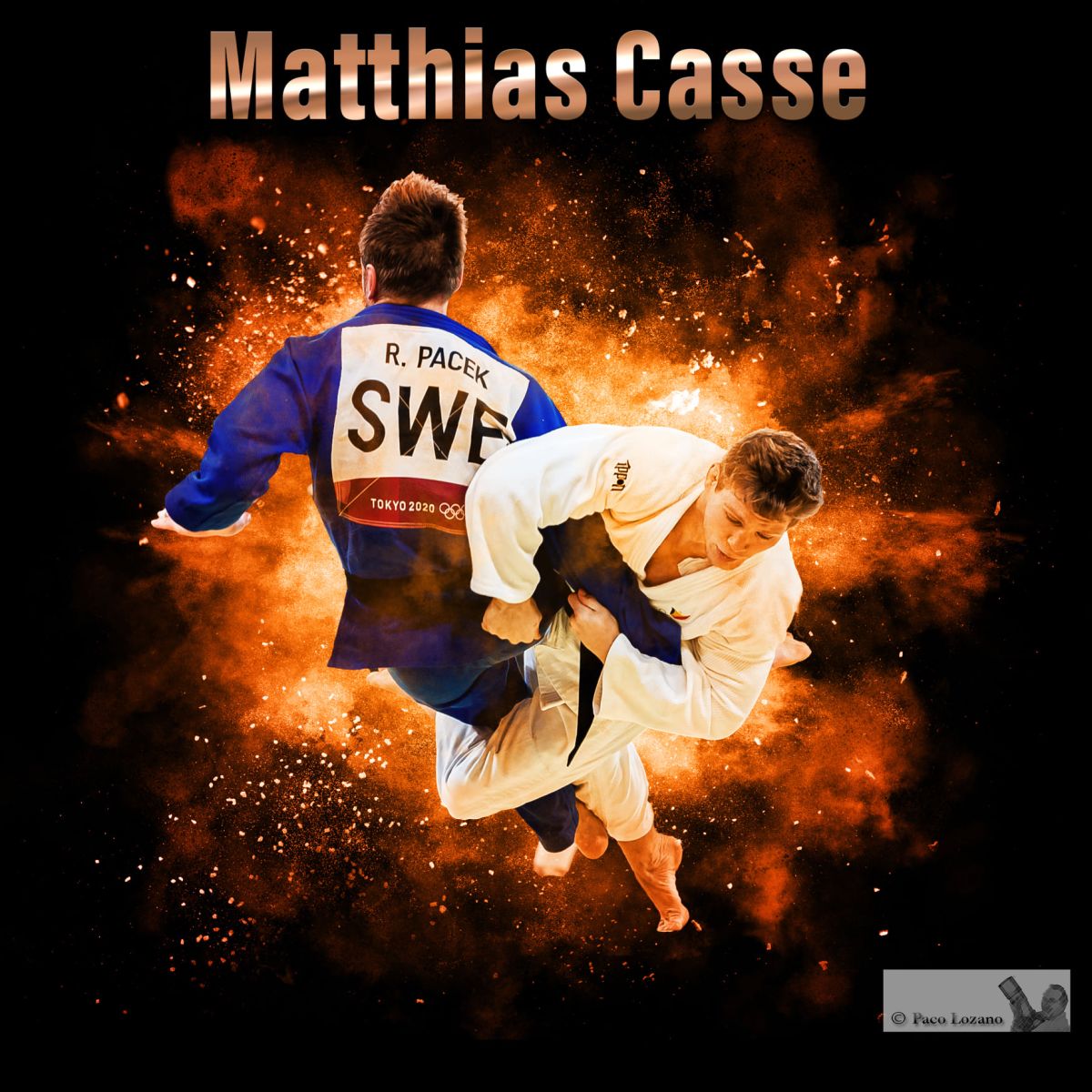 17 Dec 2021 13:30
Paco Lozano / Judo y Otros
With the end of the European Club Championships held in Paris and Prague, the 2021 season is over. Maybe a few small regional tournaments left, but the main World wide and European events have now ended. We can already look forward to the first event in Odivelas, close to Lisbon in Portugal end of January. Six new names leading the World ranking end of this year.
It's a good time to have a look at the last IJF World Ranking and compare it to last year where in the men's division only one man was able to hold his number one position compared to December last year Matthias Casse. If you were able to bet at casumo online casino on the IJF World Ranking, no one would have predicted such twister of the positions. The Belgian World Champion claimed a bronze medal at the Olympic Games this year and again gained a lot of points in his category U81kg.
Newcomer at the lightweight category U60kg is Chinese Taipeh's best ever judoka already: Yang Yung Wei. Whereas Ryuju Nagayama was last year's leader, and you would expect Olympic Champion Naohisa Takato in the lead, it's Yang who took the most points. He consistently took silver medals at the Doha IJF Masters, Asian Championships and Olympic Games and was ahead of Abuladze, Kim and Takato who is number four.
An Ba-ul is the new number one U66kg. An follows up Manuel Lombardo as last year's leader, the Italian is now ranked fourth behind Margvelashvili and Yondonperenlei. An was a stable world ranking leader in 2016 and 2017 and came back strongly this year with victories at the Doha Masters and Grand Slam in Tashkent and his bronze medal in Tokyo. Hifumi Abe is sixth of the world and only focused on that precious games gold in Tokyo.
Lasha Shavdatuashvili is less of a surprise at number one U73kg. The World Champion achieved to win his third consecutive Olympic medal and now won the European, World and Olympic title in his career. Olympic Champion Shohei Ono is just ranked 13th and he won't care. Tsogtbaatar Tsend-Ochir who won the Abu Dhabi Grand Slam ended just behind Shavda. An Chang-Rim who recently said farewell to judo is still at three.
U81kg Belgian star Matthias Casse leads for Tato Grigalashvili, last year's most promising athlete of the year. Sharofiddin Boltaboev had a good year with a great start in Tel Aviv but lost the momentum at the major events. His is ranked third in this competitive weight class.
Perhaps the most spectacular judoka of the year is Lasha Bekauri, what a rocket he's been with victories in Tel Aviv, the Europeans in Lisbon and the only gold medal for Georgia at the Games, what an excitement seeing this man at the tatami. He dealt with the opposition and left Davlat Bobonov at the second place despite the Uzbeks bronze medal in Tokyo. Nikoloz Sheradishvili says goodbye to this category ranked third. He did become World Champion again for Spain but his expectation for Olympic gold seemed too big to stop Bekauri.
Arman Adamian is the new start U100kg with a clear first spot in the ranking winning in Zagreb, Paris and Abu Dhabi. In the post-Olympic period he is the most impressive man and claimed the most medals in the IJF World Tour of every athlete in 2021 on the globe. Adamian though launched himself after his disastrous seventh place at the Worlds and wasn't able to qualify for the games as Niiaz Ilyasov was the man for the Russians and took bronze in Tokyo. Olympic Champion Aaron Wolf is ranked sixth. Russia has another man at one in Tamerlan Bashaev. The heavyweight qualified for the Games in the last moment and took a nice bronze medals defeating Teddy Riner in the quarter final. At the World Championships he was close to the world title but took silver. He won in Antalya and Kazan and was all in all very consistent this year. He is ahead of Brazil's giant Rafael Silva and European Champion and Paris winner Inal Tasoev. The Russians have a choice like French women but we will discuss them soon.