Sarah Asahina claims third world title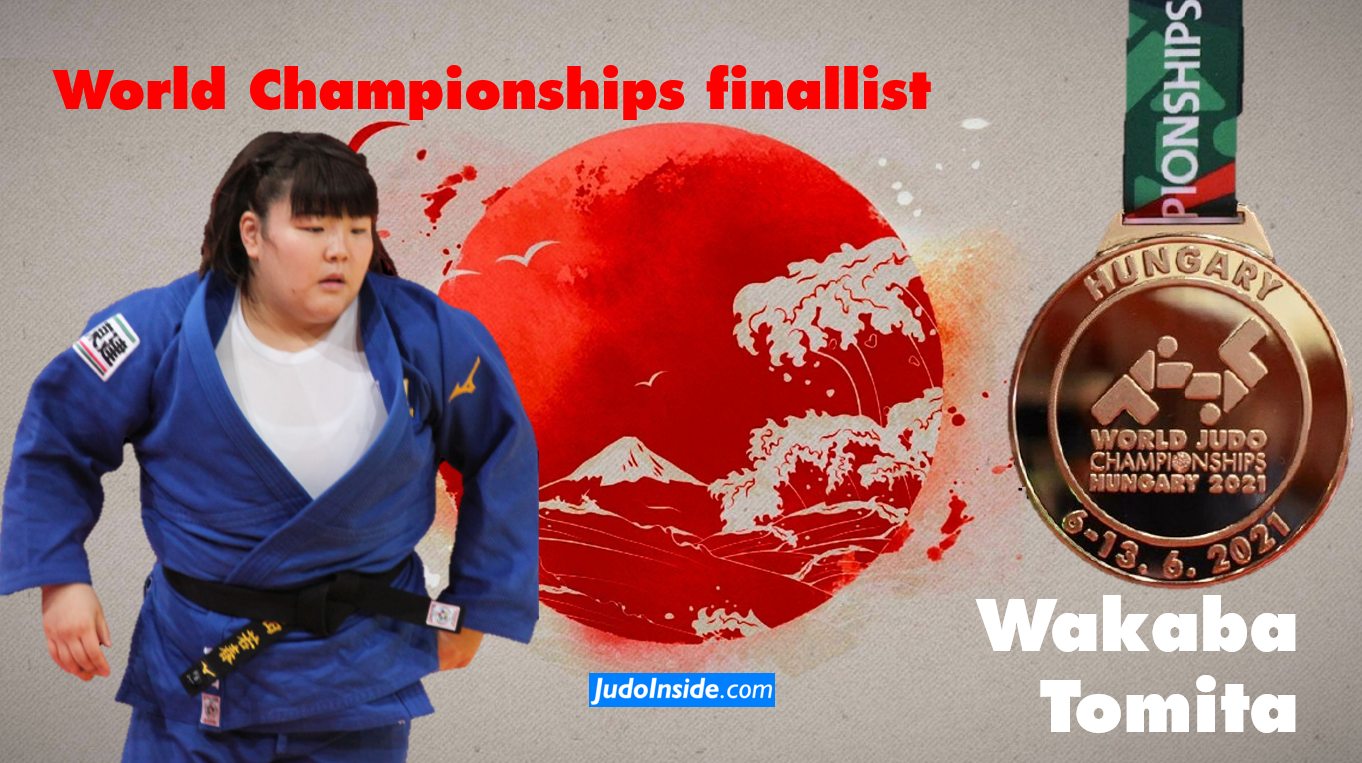 12 Jun 2021 20:05
IJF and JudoInside
JudoInside.com / judo news, results and photos
Japanese heavyweight Sarah Asahina collected her third World title in an all Japanese final against Wakaba Tomita. Asahina looked stronger in a match that didn't deliver any score. Asahina was world Open champion in 2017 and won the heavyweight title in 2018. Now 24, she was the best of the world for the third time in her young career but won't go to the Olympic Games. Tomita is a year older and was junior world champion in 2015. She is less tall, but faster and with a refined technique, it was a fight between opposing styles.
The first penalties came after 45 seconds for the two athletes for passivity and the first really dangerous action came from Asahina with a strong sasae-tsuri-komi-ashi that was really close to scoring. It was time for the golden score period. With 2:26 of extra time, Asahina received her second shido for passivity, a logical reward for Tomita, who proved to be more active, but after a last false attack, Tomita received a third penalty that gave the victory to Sarah Asahina. As Tomita was slightly injured in the last action, we saw the new world champion coming to her opponent, also her friend and loaded her on her back to leave the tatami. Only sport and only judo can offer such fair-play images. It's worth noting that Asahina, even with her precious cargo, turned back to the mat to bow before leaving. She would have been forgiven for not doing so but we see what real champions are made of when they behave so humbly.
Sarah Asahina said, "The most difficult contest today was the final. I was about to lose and then she got injured. I am very sad for her and that is why I helped her to leave the mat as much as I could."
Altheman stuns Ortiz
The second Brazilian competitor Maria Suelen Altheman (BRA) was opposed to judo legend Idalys Ortiz (CUB). After 45 seconds, the first shido were distributed for passivity to the two medal contenders. The match started to be a little more animated, with big counter attacks, such as ura-nage and yoko-guruma, from Ortiz and more discrete combinations from Altheman. After a failed attempt from the Cuban, the latter found herself under her opponent for an immobilisation, but Altheman couldn't hold Ortiz for more than 10 seconds. Golden score! Altheman was rapidly penalised a second time for passivity, but during the next sequence, she controlled her opponent perfectly to counter attack and with just a little foot movement that was at the right place at the right moment, she threw ORTIZ for ippon to win her third bronze medal at a world championships.
Beatriz Souza completes Brazilian campaign
In the first bronze medal contest, Julia Tolofua (FRA) was ready to grab her first medal at this level, in the absence of the one who starts to scare all her opponents: her teammate Romane Dicko. Tolofua faced Beatriz Souza (BRA) for a place on the podium. Tolofua seemed to be in control of the match. This was not obvious, but still visible. However, as she missed her counter attack after an o-soto-gari attempt from Souza, Tolofua was thrown for a waza-ari and caught for a 10 second hold for ippon. This is a first world medal for Beatriz Souza at this level.