Preview Men U100kg Judo World Championships Budapest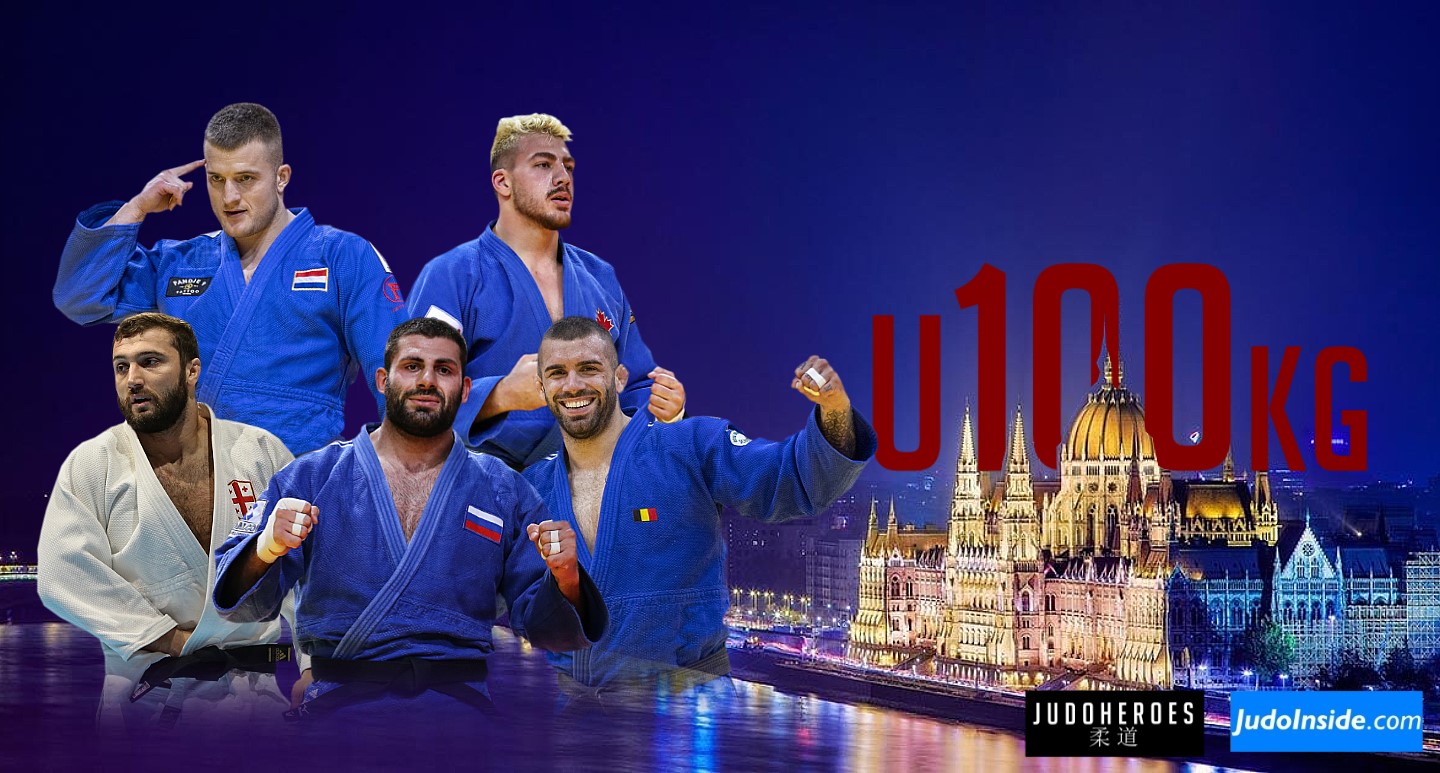 11 Jun 2021 07:35
JudoHeroes
The U100kg weight class is spectacular. It needs maturity, strength but the athletes that have special skills are the cherries to watch for judo fans. Why not start with a special cherry, current World Champion Jorge Fonseca of Portugal. He had the day of his life in Tokyo, but we knew he could do it. He understands judo in a way of timing, of throwing of peaking.
Fonseca may not always be the best, but he was the best. With all he had been through (Fonseca suffered cancer) this was the day of his life, he was motivated, had a great feeling and showed the fans that in judo everything is possible. His opponent Niyaz Ilyasov won't compete in Budapest this edition. Instead Arman Adamian is the Russian participant and for us he is the number one favourite in this field. He was in the final of the Kazan Grand Slam but got surprised by the amazing Dutchman Simeon Catharina (NED), but we don't think Adamian will be caught a second time this way. Still the Dutch have two big assets in this category U100kg. Not only Kazan winner Catharina but also Michael Korrel will be in Budapest to regain a second medal. In Tokyo he took bronze but it is all a lead up to the Tokyo Games. Korrel for Gold is his Instagram account and let's see if he can meet those own expectations in Budapest first.
We didn't discuss the legend Varlam Liparteliani of Georgia. I think we can all agree that we would like to see Lipo as World Champion, but no one gets its for free. Despite his five World medals, despite his three lost finals, despite his sympathetic life style, Liparteliani will have to give his best, but we know he always does at World Championships. It will be the test for the Olympic Games. Previous Games he took silver in his previous category U90kg, this could be his most important month in his life, but he is not the favourite to win it. We can imagine he can do it though. His compatriot Ilia Sulamanidze (GEO) is the new kid of the block and he surprised at his age of 19 with valuable medals. Sulamanidze took silver at the Youth Olympic Games in 2018 in Buenos Aires, can you imagine the speed he is developing. In 2019 he claimed silver gold at the World junior Championships in Marrakech. This year the Georgian pianist bagged a silver medal at the Grand Slam in Tbilisi in 2021.
Nice stories but on the tatami the game is different. Strong and young guys take over the mat before you can blink. Canadian Shady El Nahas is a man who can do it all of a sudden. Watch him for the medal bouts.
There are a number of experienced athletes in this category, and we started by saying this category needs a certain age, a certain maturity. The French will have Alexandre Iddir (FRA) and Cyrille Maret (FRA) in the team and they are eager to reach the top eight. Maret is back after a heavy motor injury, Iddir is back being a father, perhaps new energy to stunt and he is a seeded player at place eight. Normally these guys were always in the top eight, now we see them as outsiders. German Karl-Richard Frey (GER) and his brother Johannes (+100kg) are outsiders in their categories too, they are tough guys, never scared of getting dirty hands to do everything what is needed to take that medal. Karl-Richard did it twice in 2014 and 2015.
Mongolian Otgonbaatar Lkhagvasuren took bronze in 2018 and hasn't changed, he can do it as successor of Naidan. Some other outsiders for the title are Ramadan Darwish (EGY) who is seeded as number seven, Aleksandar Kukolj (SRB) and Uzbek strong men Mukhammadkarim Khurramov and Muzaffarbek Turoboyev and Swedish Joakim Dvarby can hurt a few guys as well.
Elmar Gasimov of Azerbaijan took Olympic silver and who are we to underestimate him. He is the number six seed of this championship and might fight Fonseca in the quarter final.
We didn't present to you perhaps one of the biggest potential World Champions. We wanted to present him as last man, definitely not an outsider. Belgium's big man Toma Nikiforov. Tomo is totally back after a series of injuries. Nikiforov won a heroic World bronze in 2015 in Astana against Cyrille Maret. He won the European senior title in 2018 in Tel Aviv and this year in Lisbon. He won the Grand Slam in Tashkent in 2021 and took a few medals this year in the IJF World Tour. The postponement of the Olympic Games was a blessing for Nikiforov, who can now show that he can win a world title. Belgium never ever had a male World Champion. With Matthias Casse and Toma Nikiforov they have two serious chances. This is the momentum for these two Flemish athletes.
Seeing the strong guys in this category, it's a waste of time to speak about the ones who are not fighting in Budapest. Bring on the fighters u100kg at day 6 of the Worlds in Budapest.