Preview women U70kg World Championships Budapest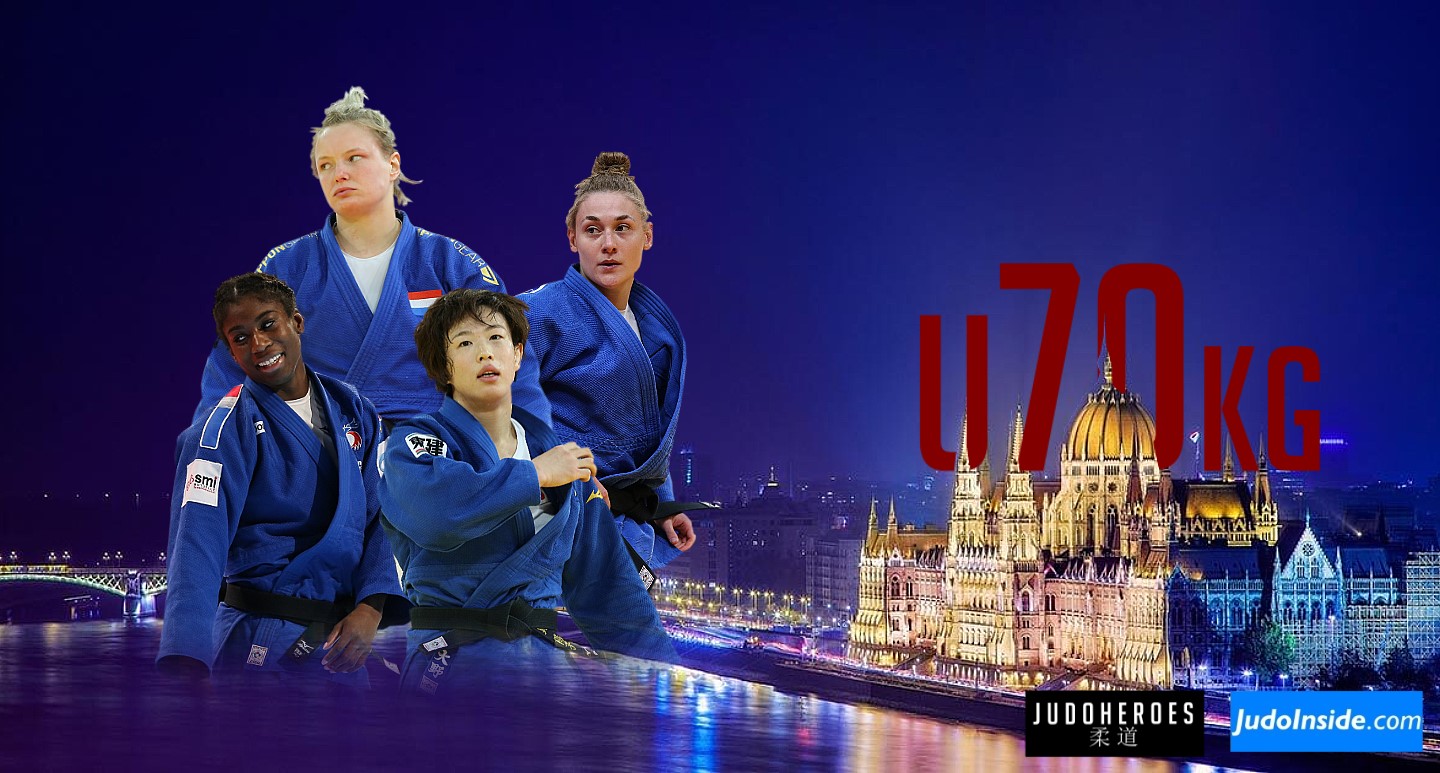 10 Jun 2021 07:25
JudoHeroes
France and Japan are traditionally the strongest nations in the women's division U70kg. 2019 and reigning World Champion Marie Eve Gahié of France is in Budapest to defend her world title, but she'd preferred to be chosen for the Tokyo Olympic Games.
Margaux Pinot was nominated instead of Gahie who will show her best to prove they're wrong. We're glad to see a red backpatch in this category, one of eight world champions in the whole tournament.
Being the world champion doesn't mean Gahie is the top favourite for gold. She hasn't showed her 2019 level and for us Japan's Yoko Ono and Sanne Van Dijke is the current European Champion. Polling does not have the right focus to compete at the World Championships and cancelled this week. Van Dijke would want to show she is the best choice. Gahie will definitely give an answer for not selecting her.
2019 runner-up Barbara Timo of Portugal is another top contender U70kg. The former Brazilian can really hurt the above mentioned favourites. From a media point of view it would be great to have a contest against Maria Portela, the one who is the number one choice for Brazil over the last decade but never fought a medal contest at Worlds or Olympics. Despite the ambitions of Elvismar Rodriguez (VEN), María Pérez (PUR), Gulnoza Matniyazova (UZB) the majority of the outsiders will come from Europe.
Interesting is the battle between Giovanna Scoccimarro (GER) and Miriam Butkereit (GER) but it may not make a huge difference in the decision making, perhaps a confirmation for the German coaches that Scoccimarro will be the chosen one. Her Austrian colleague Michaela Polleres can upset some girls and is eager to reach the top eight. Croatia has two top women at the start in Budapest. Barbara Matić and Lara Cvjetko. Matic won three European medals and four IJF Events, but never took a medal at World Championships. Cvjetko is the new kid and U23 European Champion. Don't be surprised if you can make it to the top eight. Same can be said for a few outsiders such as Maria Bernabeu (ESP), Gemma Howell (GBR), Mariam Tchanturia (GEO), Elisavet Teltsidou (GRE), Megan Fletcher (IRL), Aleksandra Samardžić (BIH) and Hungary's own Szabina Gercsák (HUN). Some of athletes need a bit of luck to reach the quarter finals. We foresee that the podium won't differ too much from the podiums in the history: Japan, France and the Netherlands could be on the stage.