Lara Cvjetko top name at European Open in Zagreb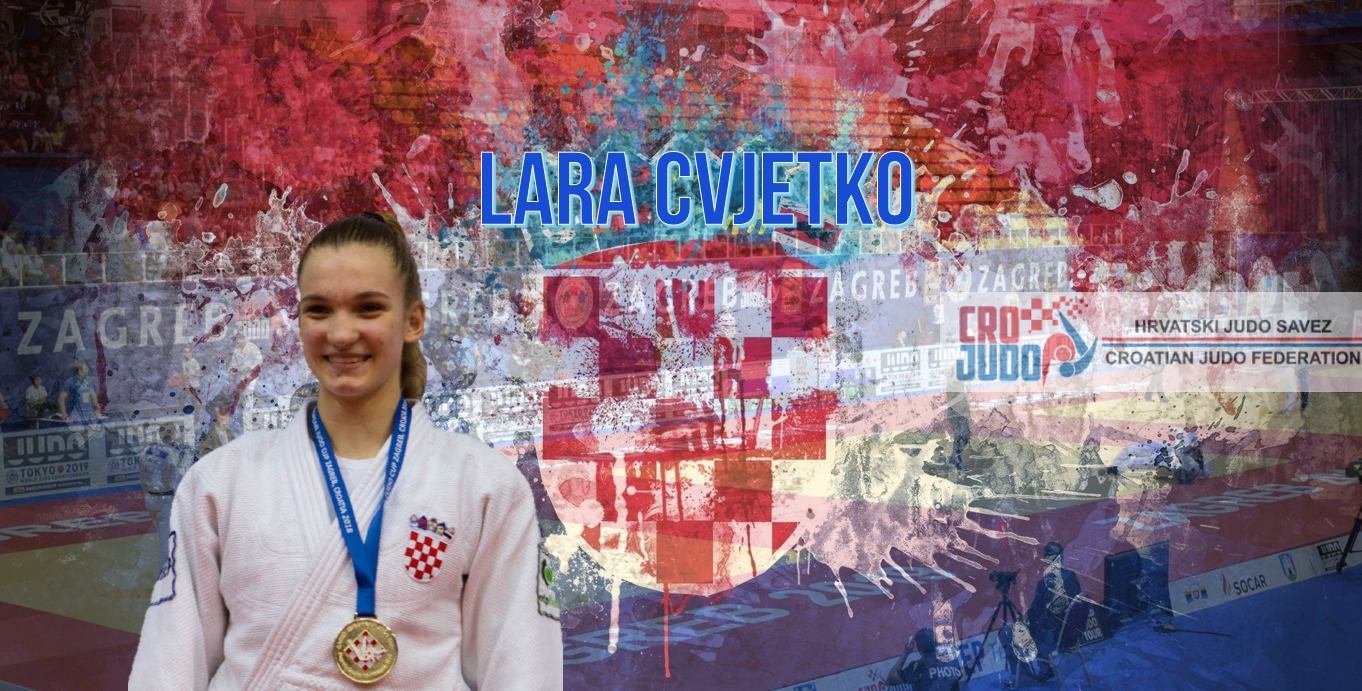 30 Apr 2021 16:35
JudoInside.com / judo news, results and photos
Zagreb has a long tradition is delivering top events in Europe from a small level until world class events. The Croatian Judo federation is capable of organising top events and although this weekend is a European Open, there is still a lot to expect when it comes to top entertainment.
Less than 90 days until the The Olympic Games in Tokyo and the new generation is already looking over the Games to the next cycle for qualification for Paris in 2024. Exactly that generation is expected to shine in Zagreb. With 100 points for grab for the winner, this World Cup is also relevant for a better seeding at future European Opens or a level higher at Grand Prix level.
The first opportunity is the Zagreb European Open Saturday, May 1 and Sunday, May 2 in the Dom sportova, Hall 2, which will feature 500 competitors from 34 countries. The organization in Croatia has already shown an exceptional level of epidemiological measures. With more than 850 guests from all over Europe accommodated in the Zagreb "bubble", there will be PCR tests every 48 hours, while they need two negative PCR tests to arrive in Croatia.
Due to epidemiological measures, the tournament will pass without the visit of spectators, guests and speeches at the official opening, while 40 Croatian judokas will be supported by their coaches and colleagues from the national team.
The strongest Croatian names are Lara Cvjetko (U70kg), fifth from the recent European Senior Championships. Cvjetko: "I am still a little disappointed because I did not get the medal, but again, I am satisfied because I had a very good debut performance at the highest level of European judo. The experience is most important to me because, if I had won a medal, it might have been an unnecessary burden for me, and I am just entering senior judo."
Such mature thinking of a 19-year-old student is not surprising. Before becoming the current European U23 champion in Poreč last year, Cvjetko was the 2017 European cadet champion, as well as the European vice-champion a year later. This week she will =lead the strongest Croatian names at the Zagreb European Open.
Cvjetko is part of some upcoming names of Croatian judo that will also perform this weekend, such as Ana Viktorija Puljiz (U52 kg), Iva Oberan (U63 kg), Anđela Violić (U70 kg), Petrunjela Pavić (U78 kg) and Helena Vuković (+78kg) among many others.In the men's part of the tournament, the most famous Croatian names are Robert Klačar (U66kg), the current European runner-up U23, Marko Kumrić (U100kg). A total of approx. 450 athletes will fight in Croatia from over 30 European countries, among those international athletes also Rio's Olympic bronzer medallist Ana Velensek of Slovenia fighting in the plus 78kg category on Sunday.