The latest Judo News offered by JudoInside.com
Tragic passing of swedish judoka Fanny Malmborg
Klaus Müller / Watch: https://km-pics.de/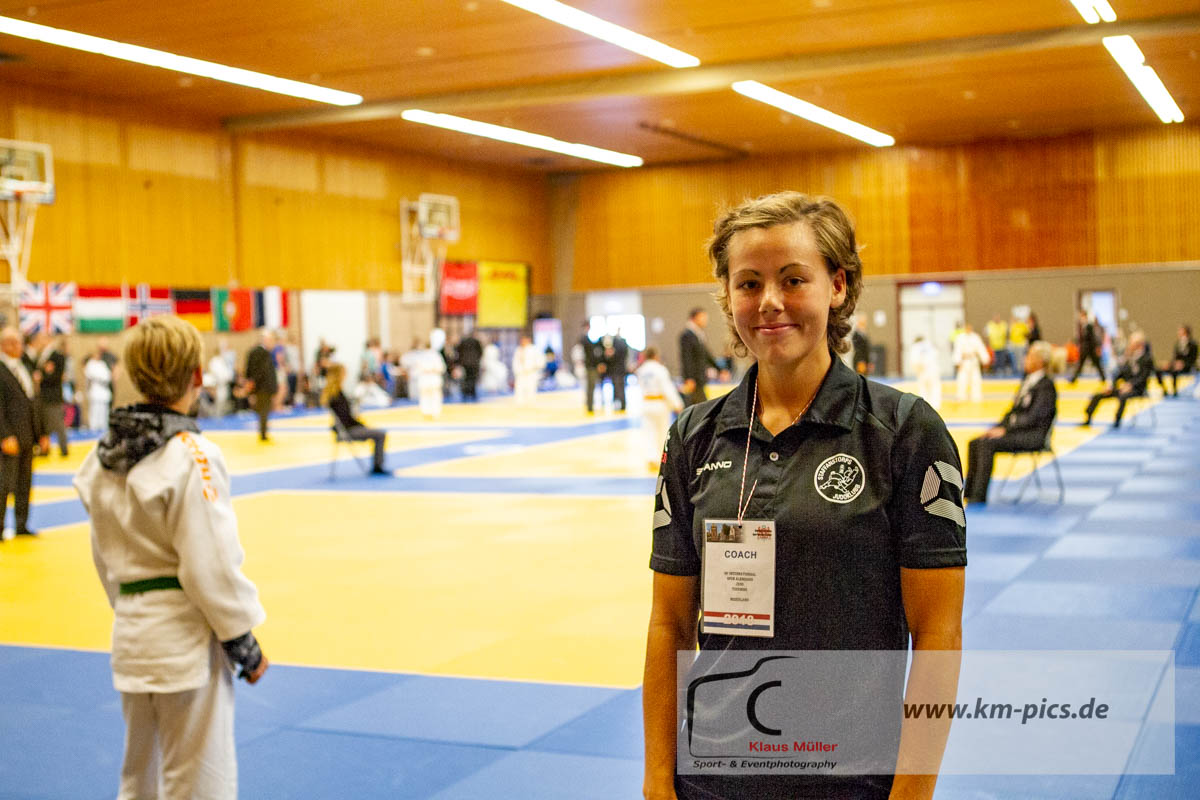 Athletes, friends and judo family are sending their last wishes to Swedish judoka Fanny Malmborg who lost her battle to cancer. In 2016 and 2017 she battled with leukemia but came back strongly and even fought a few matches for fun on the tatami. She was a successful coach for her club Staffansdorp and with her friend David she travelled through Europe to guide her young judo pupils into their judo adventures. Unfortunately cancer struck back heavily and Fanny lost that final battle.
Fanny was part of a very successful Swedish judo generation and was a great talent as a cadet and junior. Malmborg fought against athletes such as Nekoda Davis, Bekky Livesey, Arleta Podolak, Lola Benarroche, Jaione Equisoain, Sanne Verhagen and many more.
Malmborg had a good year in 2013 with her second Swedish junior title U57kg and participation at European and World Junior Championships.
The current senior generation travelled the world with Malmborg and posted their wishes on social media.
Fanny passed away at Easter Sunday and was just 27 years.
Read how she bravely fought cancer.
One of her close judo friends Mia Hermansson: "Fanny has done everything in her power and a little more. She has in recent years had it extremely tough, but not once have I heard her complain. I have never met a stronger and more stubborn person! When we said our last goodbyes it was Fanny who comforted me. Rest in peace now my beloved friend, "my best judo buddy!"
Jennie and Martin Andréason both led Staffanstorp Judoclub. Fanny trained Staffanstorp since she was kid. They are devastated about the loss. "A few weeks ago the discovered that the cancer had spread to her brain and after that everything happen very fast. It feels so unreel, the emptiness and sorrow is unbearable."
Swedish Judo Association national team manager Robert Eriksson had the privilege to work with Fanny: Fanny was for me a real fighter and warrior and these people are unique! She inspired me and many others with her attitude and positive and wonderful attitude both on and off the carpet. Let's all bring Fanny's attitude to life and remember her as the real fighter she was!
Related judoka and events
Related Judo Photos
Related Judo News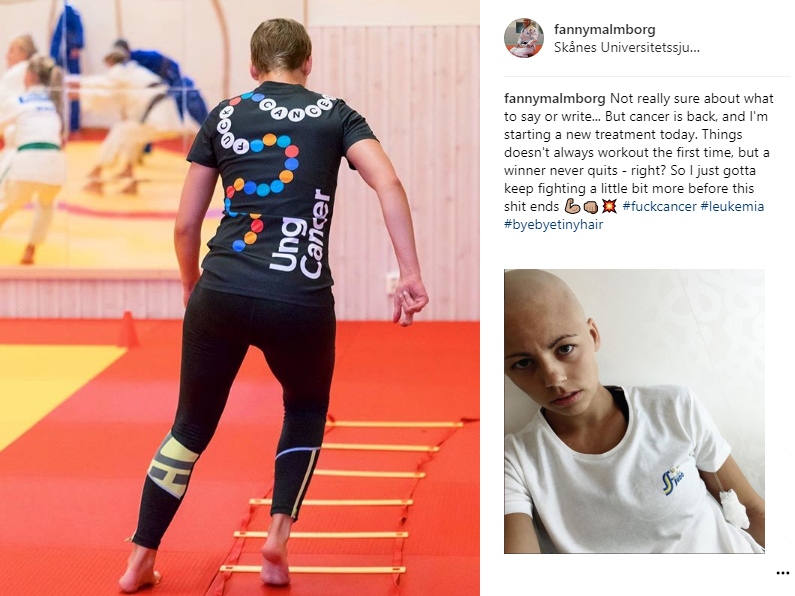 16 Aug 2017 10:00
Former Swedish Cadet and Junior Champion Fanny Malmborg is having a total other battle than expected. The end of 2016 brought her bad news and it's her toghest fight in her life. Malmborg was diagnosed with leukemia. After booking good progress cancer got back introducing a next nasty phase of fighting the disease. Read more

Saray Padilla (ESP)
27 years
| Result | City | Date |
| --- | --- | --- |
| 1 | Antalya | 1 Apr |
| 1 | Düsseldorf | 2020 |
| 1 | Osaka | 2019 |
| 1 | Tokyo | 2019 |
| 3 | Tokyo | 2019 |
| Result | City | Date |
| --- | --- | --- |
| 1 | Antalya | 1 Apr |
| 3 | Tbilisi | 26 Mar |
| 1 | Paris | 2020 |
| 1 | Budapest | 2019 |
| 1 | Tokyo | 2019 |