Eteri Liparteliani steals the show, Gjakova the gold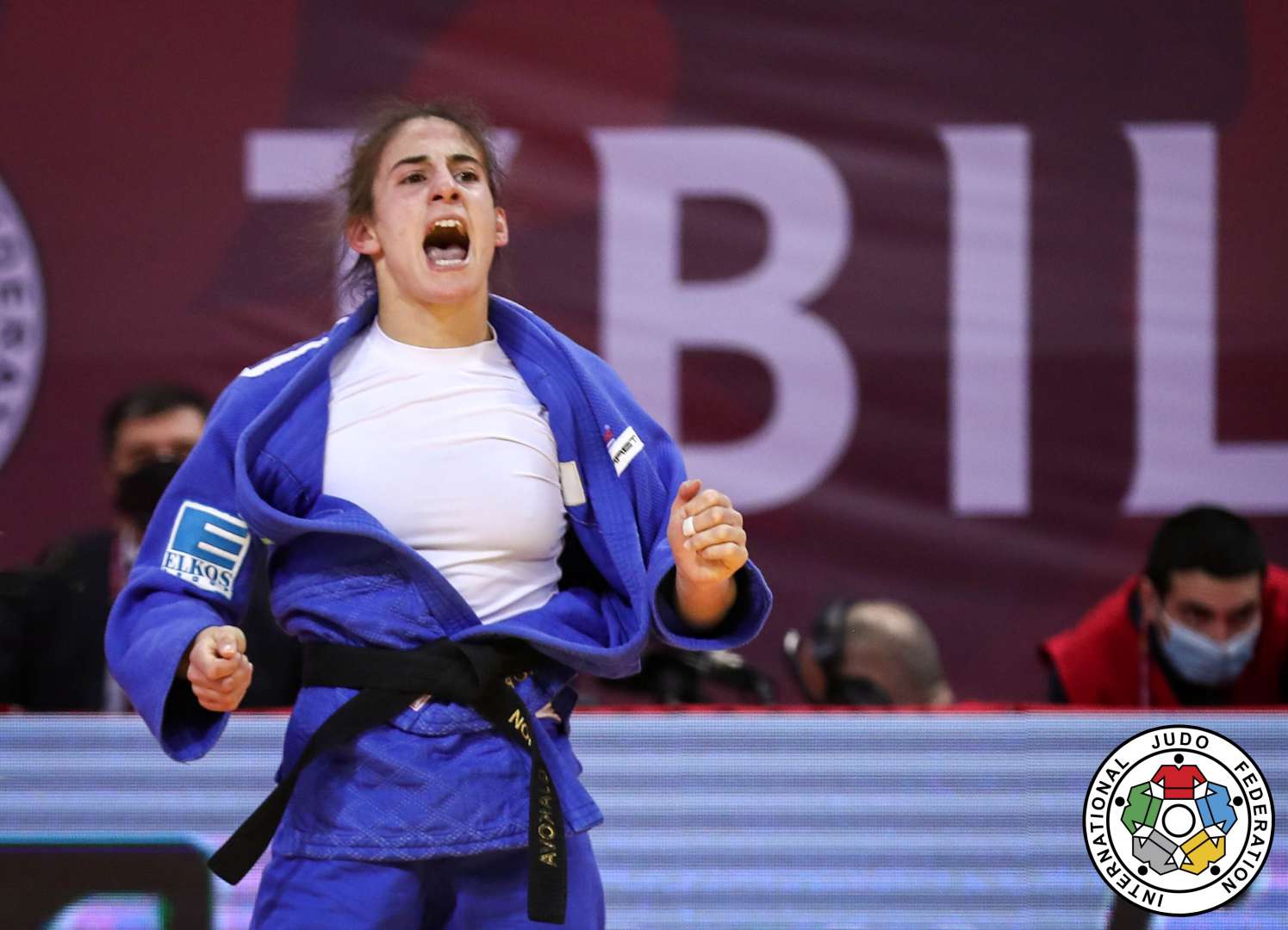 26 Mar 2021 19:35
IJF Media Department
IJF Marina Mayorova / International Judo Federation
What could be better than a Georgian athlete in the final, to illustrate once again the rise of local female competitors. Eteri Liparteliani is not a complete unknown however, having been junior world champion in 2019. She continues to assert herself on the World Judo Tour and won a beautiful bronze medal in Tel Aviv a few weeks ago.
We must also remember that in the semi-final she eliminated the reigning world champion, the Canadian Christa Deguchi, who returned to competition at this grand slam. In the final, Liparteliani found Nora Gjakova (KOS), another regular on the international circuit.
The least we can say is that both women put an incredible amount of energy and power into the final and into controlling the upper part of the body. In that game Gjakova was definitely the better player and after scoring a waza-ari, she controlled the rest of the match to win the gold. It is now certain that it is not the last time that we will see Liparteliani at that level of competition.
For a place on the podium, Daria Mezhetskaia (RUS), gold medallist at the European Games in 2019, met Kaja Kajzer (SLO), whose last international podium was at the Tel Aviv Grand Prix in 2020, which she won. Mezhetskaia produced a perfect combination technique, starting with an o-soto-gari and finishing with tani-otoshi for a surgical ippon.
The Serbian, Marica Perisic, third in Tashkent two weeks ago was to face the current world champion Deguchi. The Canadian said: "To be honest, I made a mistake. I thought I could do the seoi-nage but I misjudged it and it cost me the match. I know better now."
It is obvious that the Canadian is far from being on her top form and she is often out of rhythm, just slightly behind and especially during the bronze medal contest, she had to struggle to finally score a waza-ari in golden score. For sure, she knows exactly where she is now, and where she needs to go to reach the top of the podium next summer in Tokyo.
After one day of competition, Georgia already takes the lead with three finals for one gold medal, but Uzbekistan and Italy are not far behind, with only one silver medal difference, while Mongolia and Kosovo are close too. The results show a great diversity of countries, with 5 countries having already won at least one gold medal. Altogether, 14 countries won a medal on day 1 and 23 were represented in the final block.