Golden Christian Parlati breaks through his own barriers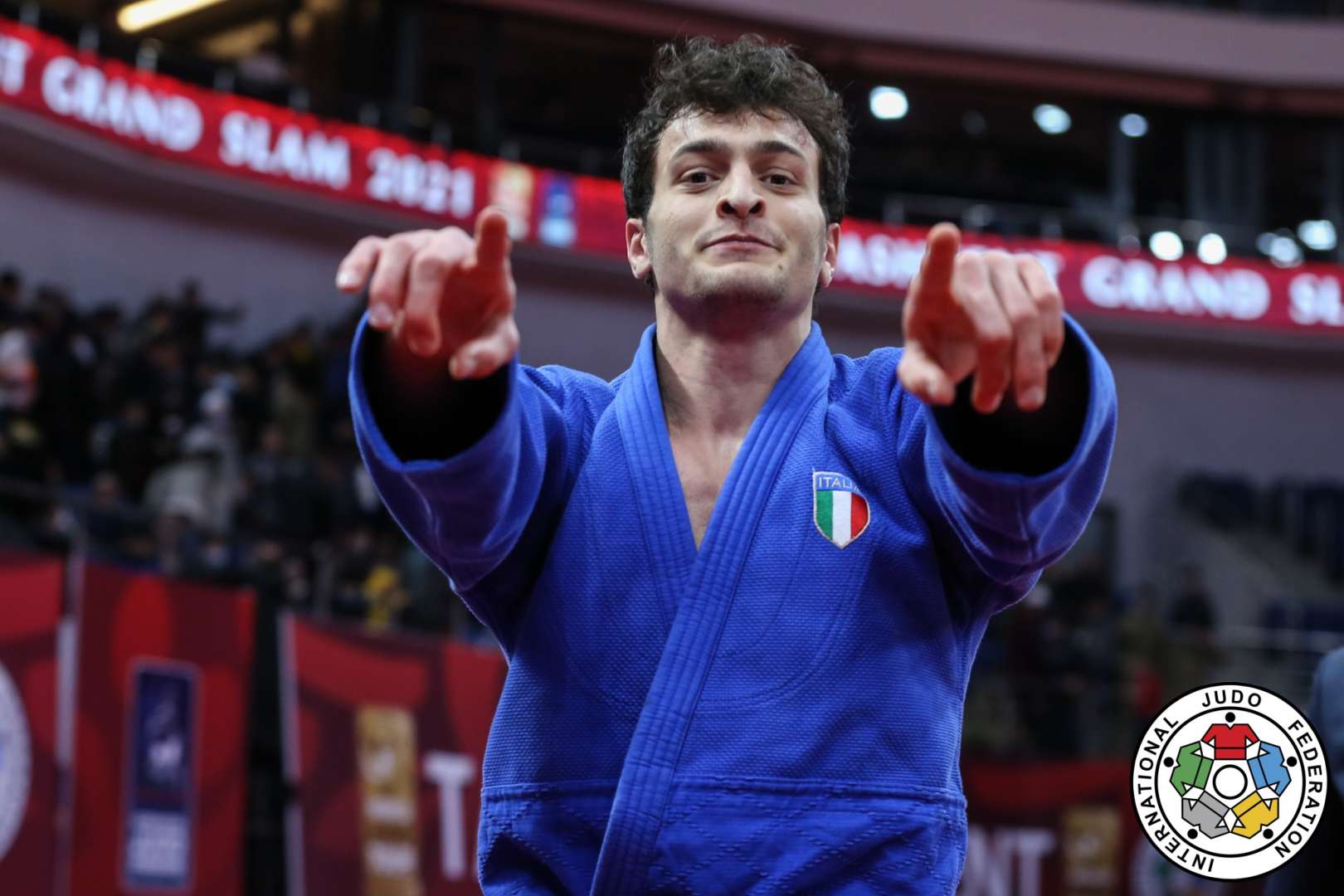 6 Mar 2021 18:15
IJF Media Department and JudoInside
IJF Emanuele Di Feliciantonio / International Judo Federation
High expectations from the category U81kg in Tashkent, which, on paper, was one of the toughest of the competition with 50 participants and heavy artillery. Fans were not disappointed, even though if the expected rematch of the Tel Aviv final between Saeid Mollaei (MGL) and Sharofiddin Boltaboev (UZB) did not take place. It was Italy that celebrated gold by Christian Parlati who signs in for a place among the best.
With nearly 500 competitors and 71 participating countries, the level at the Grand Slam in Tashkent was particularly high. With 49 athletes in U73kg and 50 in the U81kg division big numbers and a huge quality field.
Parlati's -81kg victory even more of a surprise. If throwing former world champion, Nagase Takanori, for ippon in the semi-final in only 50 seconds wasn't enough to raise eyebrows, he also threw home favourite Sharofiddin Boltaboev by waza-ari in golden score, against the crowd and against all odds. One thing has been highlighted and if you watch Parlati in future competitions, keep your gaze fixed on his atypical o-uchi-gari. He executes it with a knee on the floor, with perfect and agile rotation, surprising all his opponents, even with the experience of Nagase.
Mollaei was effectively eliminated in the first round by Korean Lee Moon Jin (KOR), while Boltaboev continued on his way to the final, showing incredible effectiveness and perfect technique. In front of his audience, that were in heaven, Boltaboev was opposed to the surprise of the day, the Italian Christian Parlati, the unexpected winner against Nagase Takanori (JPN) in the semi-final.
It seemed to be obvious that the victory couldn't escape from Boltaboev, but judo is not an exact science and against all starting predictions, Christian Parlati, in golden score, concluded his day of competition in the best possible way, a waza-ari that offered him the gold medal.Parlati gained his first ever Grand Slam victory and he is the second Junior World Champion of 2018 to do so. Previously Manuel Lombardo of the same generation took Grand Slam gold. Alice Bellandi is the third Junior World Champion from Italy in Nassau who is making fame in the womens U70kg class, but not yet win a victory.
In the first bronze medal contest, we were pleased to see the dynamic judo of Ivaylo Ivanov (BUL), who faced another stylist, Nagase Takanori (JPN). With less than 30 seconds on the scoreboard and after Ivanov had shown the potential to bother Nagase, the latter finally executed a perfect o-uchi-gari that almost turned into uchi-mata, for ippon, to win the bronze medal.
The last bronze medal contest was 100% Belgian as Sami Chouchi faced Matthias Casse and as each athlete knows the other perfectly they had a lot of trouble to make the difference, the final victory going to Chouchi with an opportunistic counterattack for waza-ari.