Boltaboev takes gold Mollaei produces the magic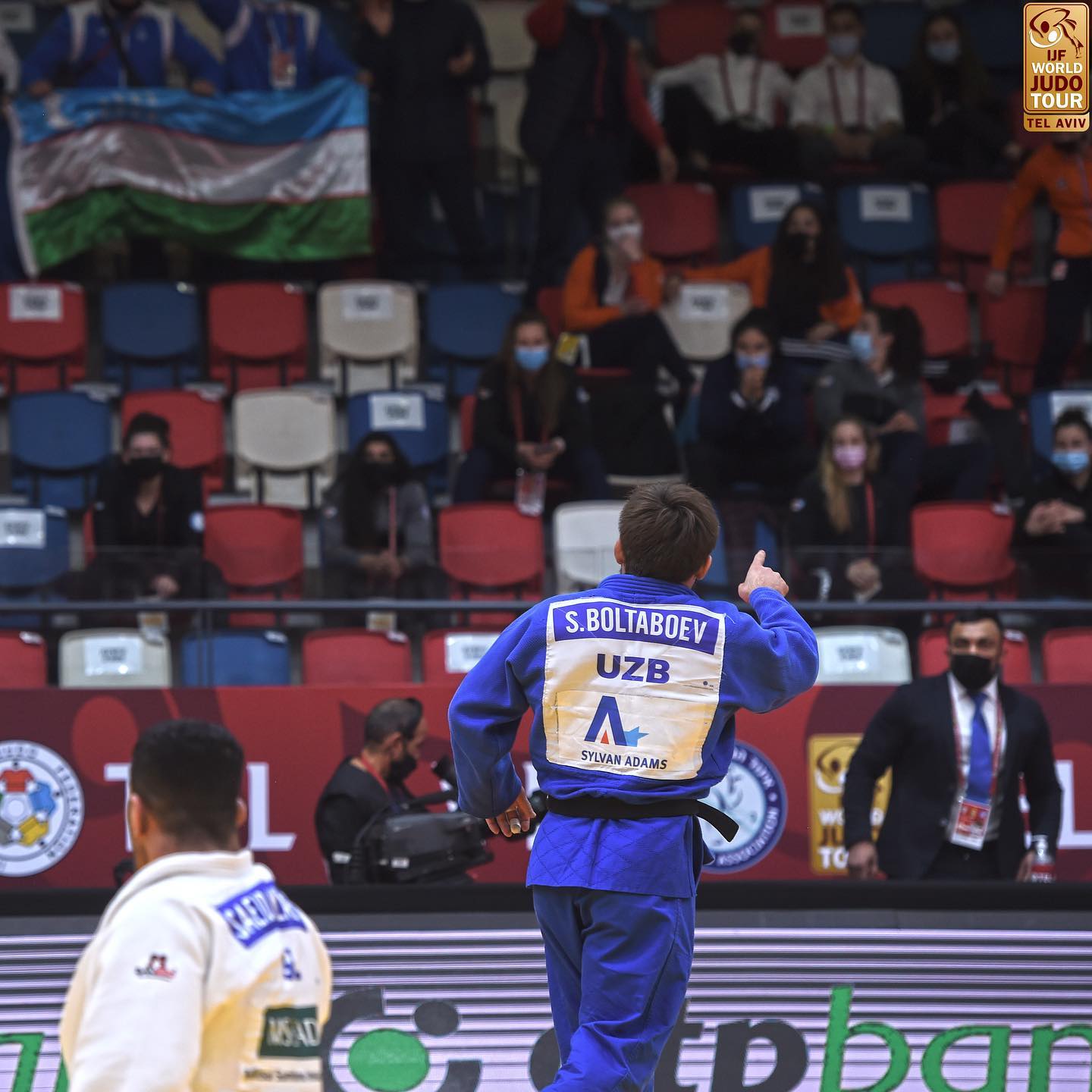 19 Feb 2021 21:10
IJF Media Department and JudoInside
IJF Ben Urban / International Judo Federation
It was without a doubt the most anticipated category of the Grand Slam in Tel Aviv and perhaps of the whole competition. How would Saeid Mollaei (MGL) and Sagi Muki (ISR) manage to cope with the incredible pressure on their shoulders? Would the two world champions, otherwise friends, meet for the first time in a final of the world circuit or simply meet at all in a competition?
The World Judo Tour catches moments of attention beyond the world of sport, once in a while, but here we can feel the eyes of the world on us, with Tel Aviv proving to be the epicentre of a wave of goodwill that will undoubtedly circumnavigate the globe. This moment of peace is a real message to other sports and to the powers that be in other fields.
Fans were promptly fixed on the case of Sagi Muki who finished on his back, flawlessly thrown by the Belgian Sami Chouchi (BEL), stupefying in the whole arena.
It remained to be seen what Saeid Mollaei would manage to do but we were shown fast that the athlete representing Mongolia was in great form, eliminating all his opponents with power, one after the other, to reach the final. On the occasion of his first participation in an event in Israel, Mollaei secured a medal, a place in the final, but most of all the admiration of all who watched.
After the elimination of several other favourites, he was left to face 2020 Paris Grand Slam finalist Sharofiddin Boltaboev (UKR), in the final. Despite the feeling that the room wanted an historic win for Mollaei, Boltaboev would not concede and played a perfect tactical match, utilising counters to throw twice and win the gold medal. What is wonderful is that even in second place Mollaei has written a new chapter in the history of sport. Everyone can feel satisfied that everything possible was done here to build bridges and offer a true hand of friendship.
In the first match for the bronze medal, there were two regulars of the circuit, the world silver medalist and birthday boy Matthias Casse (BEL) and the finalist of the World Judo Masters of Doha Frank De Wit (NED). It was eventually the Dutchman who won, throwing with a well-timed sumi-gaeshi to take the medal.
The second bronze medal contest was stopped short with British judoka Stuart McWatt withdrawing with an injury, leaving Lappinagov (RUS) to accept the bronze medal.