The latest Judo News offered by JudoInside.com
Combining top judo and a university study, they did it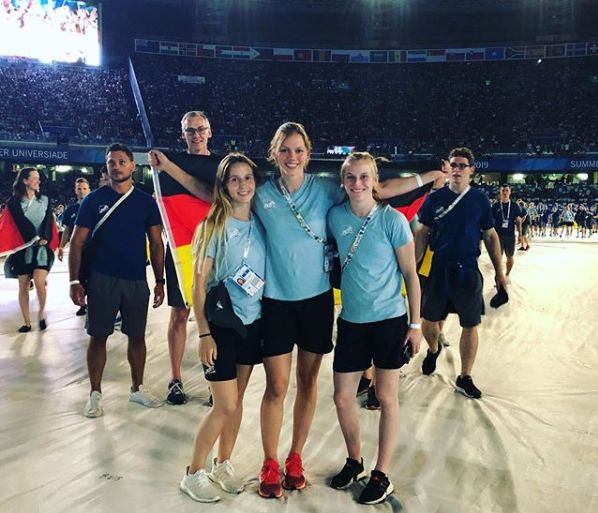 You don't need to motivate top judoka. We all want to achieve to the highest level. When looking for sports motivation, the prospects to achieve unbelievable goals attracts us the most. Medals at the major championships or simply a good randori.
You can achieve what you dream if you realize that there are no borders for dreams. To prove that any achievement is possible with some persistence, the team of our paper writing service prepared list of successful athletes. Results at the Student World Championships are inspiring achievements that prove nothing is impossible in combining judo and a study. We summed up some top students who you probably all know.
Hidayet Heydarov
Hidayet is originally from Azerbaijan. He is a unique judoka being the only one male champion who won all possible European judo titles. His sports career took a turn in 2013 when he became European Cadet Champ. In 2017 Heydarov also became European Senior champion. He won again with the silver in 2018 and the same year won bronze at the World Championships in his native country in Baku.
Lasha Bekauri
At 19 years, this talented Georgian judoka was named discovery of 2019. In October 2019, Bekauri won the Junior World Championships. These winnings brought him a successful qualification to compete in other major tournaments. The contest was finished by Bekauri's excellent winning when he defeated a current world champion.
Sarah Maekelburg
Sarah Maekelburg, German judoka won silver at the European Cup in Celje in 2017. In the same year, as a part of Germany's mixed team, Sarah became a bronze medalist at the World Junior in Zagreb. In Celje and Minsk, 2018 brought her two bronze medals, and she became a silver medalist in Lisbon at the European Open. Sarah took another silver medal in 2019 at the European Open as well.
Khikmatillokh Turaev
Turaev is originally from Uzbekistan. Among his valuable judo achievements are the bronze medal of the Grand Prix 2017 in Tashkent and the gold at the same contest in 2019. Turaev's accomplishments in 2019 seem unbelievable, as there was also a bronze in Marrakech in 2019 and a bronze at the Asian Pacific Championships in Fujairah. The same year brought him gold in Wuhan at the World Military Games and a bronze at the Grand Prix in Budapest.
Krisztian Toth
This prominent Hungarian judoka is number one in the world in the U90 class. Krisztian won his first World Junior title in 2014.In total, this judoka has won more than 20 World Cup medals. At the Summer Universiade in Italy, Toth won silver.
Denis Vieru
Born in 1996 in Moldova, Vieru is now one of the recognizable judoka who obtained world bronze in the U66kg category. One of his first valuable breakthroughs happened when he was 20 years old during the U23 Judo Championships.. That time Denis defeated the existing European champion, becoming the first representative of Moldova to win gold since 2005. Vieru won several gold medals during the Grand Slam such as in Paris and Baku in 2019; he was honored to bear a flag of the Moldovan delegation at the Summer Universiade in Italy.
Diyora Keldiyorova
Keldirova is one of the top female judokas in Uzbekistan. Born in 1998, at the age of 20, she has won the bronze medal at the Summer Universiade in Italy in 2019 in the 52 kg event for women. Also, in 2019 Diyora won bronze in the same category in Wuhan at the Military World Games.
Olympic champion Satoshi Ishii was also World University champion before his Olympic title in Beijing in 2008. Same for Olympic Champions as Won-Hee Lee, Kenzo Nakamura and Khasan Khalmurzaev, all Olympic and University Champions. These athletes can inspire you to combine your study with top judo. It's possible to beat all limitations if you have a goal.
Related judoka and events
Related Judo Photos
Related Judo Videos
Related Judo News

Danila Kurtashov (RUS)
22 years
| Result | City | Date |
| --- | --- | --- |
| 7 | Paris | 2020 |
| 1 | Tel Aviv | 2020 |
| 5 | Abu Dhabi | 2019 |
| 3 | Tokyo | 2019 |
| 7 | Ekaterinburg | 2019 |
| Result | City | Date |
| --- | --- | --- |
| 3 | Paris | 2020 |
| 3 | Brasilia | 2019 |
| 1 | Zagreb | 2019 |
| 1 | Budapest | 2019 |
| 7 | Hohhot | 2019 |