Guadalajara hosts Pan American Championships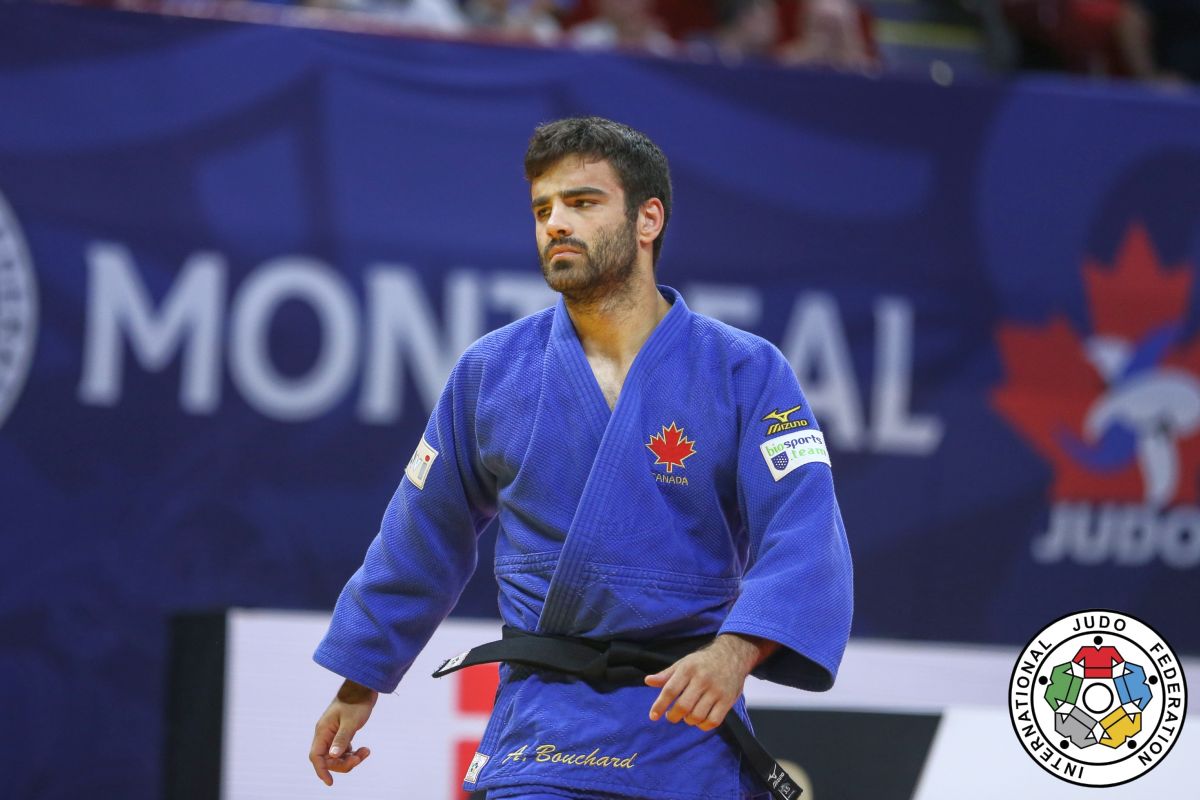 18 Nov 2020 10:05
Judo Canada
IJF Emanuele Di Feliciantonio / International Judo Federation
This week continental championships will be held in Europe and Pan America. The Championships will start at the 19th in Prague (CZE) and Guadalajara (MEX). African Championships are scheduled for December. In Guadalajara the cadet Championships have already been conducted and athletes are preparing for the senior championships where countries such as Brazil and Canada will have a big stake in the medal share.
The event was eventually scheduled in April in Montreal, but was postponed to the coronacrisis. A delegation of nine Canadian judokas headed to Mexico to take part in the Pan-American Championships. For the participants, it's a golden opportunity to reconnect with the tatami and renew the thrill of victory if they haven't tasted it yet in Budapest at the Grand Slam.
The event will mark the official return to competition for seven of the Canadians, notably Ecaterina Guica (-52 kg), Zachary Burt (-90 kg), Marc Deschênes (+100 kg), Constantin Gabun (-73 kg), Mohab El Nahas (-90 kg), Kyle Reyes (-100 kg) and Antoine Bouchard (-73 kg), all of whom have been busily preparing for the big event.
"Everyone is really looking forward to getting back out there! Several members of the team haven't competed in eight months, but we've all trained hard for the tournament. We have to get back into the game pretty quickly and this competition is the perfect place to do so," declared Bouchard, who is hoping for a spot on the podium for the third time in as many Pan-Am appearances.
Despite the long break in competition, Bouchard, who was crowned champion in 2018 and won the bronze medal in 2019 in the under-73 kg class, is optimistic about the upcoming tournament, both for himself and for his teammates.
"I've definitely got my sights set on the gold medal and I believe several of us could make it to the podium. We're a very strong and experienced team. Several of us have won medals in the past or participated in this competition. We're ready for the challenge," he said.
Defending their Titles
For Catherine Beauchemin-Pinard (-63 kg) and Shady El Nahas (-100 kg), this will be the second tournament in less than a month, after they placed fifth and third respectively at the Budapest Grand Slam in October.
They are both primed to defend their 2019 Pan-American titles. And although Beauchemin-Pinard admits that she's putting a lot of pressure on herself, she's adamant about one thing: Only a first-place finish will do.
"I can't really see myself not making it to the podium and quite honestly, I would be disappointed if I didn't come in first. I saw in Budapest that we're still able to hold our own at the international level, and now I just really want to win," she admitted.
Following last month's Grand Slam, Beauchemin-Pinard and El Nahas participated in a three-day training camp in Hungary, where they had the opportunity to take on new opponents during their training sessions.
Catherine Beauchemin-Pinard
"We really wanted to take full advantage of having new training partners, so we never took a break. It started to get tougher physically towards the end, but it was great to be able to fight new people. That training will definitely serve us well at the Pan-American Championships," concluded Beauchemin-Pinard, who is currently ninth in the IJF rankings in the under-63 kg weight class.
Beauchemin-Pinard, Ecaterina Guica, Antoine Bouchard and Constantin Gabun will hit the tatamis on Friday, while Zachary Burt, Marc Deschênes, Kyle Reyes and the El Nahas brothers will be in action on Saturday.
The coaches for the Canadian contingent in Mexico are Jean-Pierre Cantin and Sasha Mehmedovic.
For now 22 countries are registered with 138 athletes. Last year in Lima there were 28 countries and 215 athletes. Guadalajara was host of the IJF World Masters in 2016 and Pan American Games in 2011.