Kayla Harrison - The Last Unicorn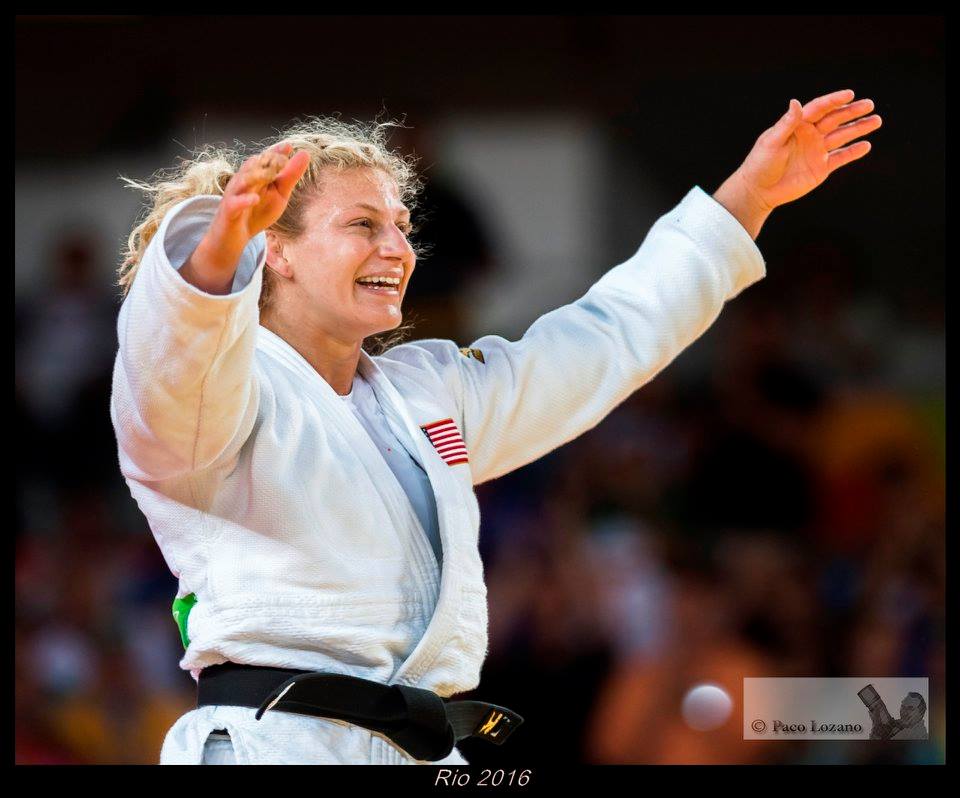 14 Jul 2020 11:50
Column by Andy Wheeler
Paco Lozano / Judo y Otros
Kayla is an inspiration for kids around the world, like Andy Dufresne from Shawshank, she crawled through 500yds of shit smelling foulness and emerged it covered in Gold. She's proof for all to see that it's possible for a girl from the middle of nowhere, in a sport like judo, in a place like America, where let's be honest judo is a fringe sport at best, underfunded, under patronised and widely under appreciated, to reach the pinnacle of world sport…….. The Olympic Games.
For Kayla to reach the Olympics was incredible, for her to win it twice is something else entirely. Winning the Olympic Games twice was something the odds opted but you must be a strong judoka to peak twice. You could see Kayla would become a relevant judo player when she won the Junior Worlds in 2008. .
Kayla Harrison is set to become one of the biggest worldwide sporting icons on the planet. Ever. If she keeps winning...
I hope the IJF have a fifty page manifesto in place to bask in her reflected glory if and when it happens.
Capitalising on the worldwide publicity her continued advancement in MMA will bring, dragging judo along for the ride, in Ronda Rousey's case kicking and screaming.
Let's hope they don't make the same mistake twice.
If she keeps winning, she'll deserve her place among the pantheon of Immortals.
One wrong move and The Last Unicorn might just slip back into the mists of myth and legend along with Ronda......... In Kayla the PFL have discovered a new monotreme. This Unicorn lays eggs, golden ones and she's a layer...... When you find such a beast, the trick is to keep it laying.
It takes careful management by a strategic genius to keep those eggs coming.
You can do any kind of sports betting as well as in judo, boxing or MMA. More and more judo athletes make their appearance in MMA and Kayla Harrison is one of them. The betting industry is deeply involved in MMA, whilst the judo federation want to stay away from betting on their sport.
The PFL's move to sign Kayla was inspirational.
Introducing a new 155lb category for her is genius. She was expecting to fight at 145.
Reduce the pond size and you lessen the fish. You tend to get smaller ones with nowhere to hide.
Things have moved on since Ronda's Bullet train hit the stopping blocks.
Though the Killer Queen who hammered the last nail into her coffin, still sits atop the throne, two thrones in-fact. Amanda Nunes has two belts. 135 and 145lb, recent outings suggest she'll hold onto them for a long time.
Kayla being Kayla, moved to the same gym as her to train. Clever girl. American Top Team in Coconut Creek Florida.
Theres a line in Silence of the Lambs when Hannibal Lecter offers Agent Starling a clue as to a killers motive......
'What do we covet?'................ 'We covet that which we see every day.'
At ATT where Mike Brown produces Spartans on tap, there's a picture of Amanda on the wall of the gym, forty foot high.
The Academy holds the belt she seeks. Kaylas training in the shadow of her Nemesis. What more motivation could she get.
I hope Mike and Ali Abdelaziz her manager take their time with her, what's the rush. Her inevitable move to 145lb can wait a while, let her earn some money as she hones her craft.
Who knows, the UFC might have to buy the PFL to get her, as they amalgamated Strikeforce along with Ronda.
The PFL is a million miles from the UFC, its view from there distant. Imagine ancients perusing a map of the known world, the periphery of which lies shrouded in mystery......
The current women's UFC championship title's like those ancient maps should bear the legend..... Here Be Dragons....... They'll still be there in a year or so time....
Nunes has spoken this week of retirement, Dana White has inferred her departure would signal the end of the 145lb featherweight division.
Kayla would inject lifeblood back into that division, leaving the door open for a super fight down the road if and when she becomes Champion.
If Nunes leaves she won't disappear. Like Smaug the Magnificent, she's slumbering, guarding her hoard.
If Kayla does become Champion, Nunes will be offered more treasure than even Smaug could refuse, what dragon could turn down the opportunity to comeback and take on The Last Unicorn.
The longer Kayla keeps winning the greater the ultimate reward for everybody concerned.
With JUDO at the front of the queue, hopefully with its hand out, if not in friendship then at least in peace.
Let's hope the Judo Federations have the good sense to drop their holier than thou attitude towards MMA, squeezing out every last drop of sweat and publicity Kayla produces.
She's not another Ronda, she's 2.0 to the power of ten. They're lucky to have another chance so soon. It's a blessing without disguise.
Take it and be thankful for a Golden opportunity to introduce the incredible 'SPORT' of JUDO, to the 21st Century Boys and girls.
Better be quick though, the next one will be a long time coming...........
Next week Kayla turns 30 with years ahead in whatever sport.