The latest Judo News offered by JudoInside.com
Spanish judo coach Felipe Sanchez Llanes works in China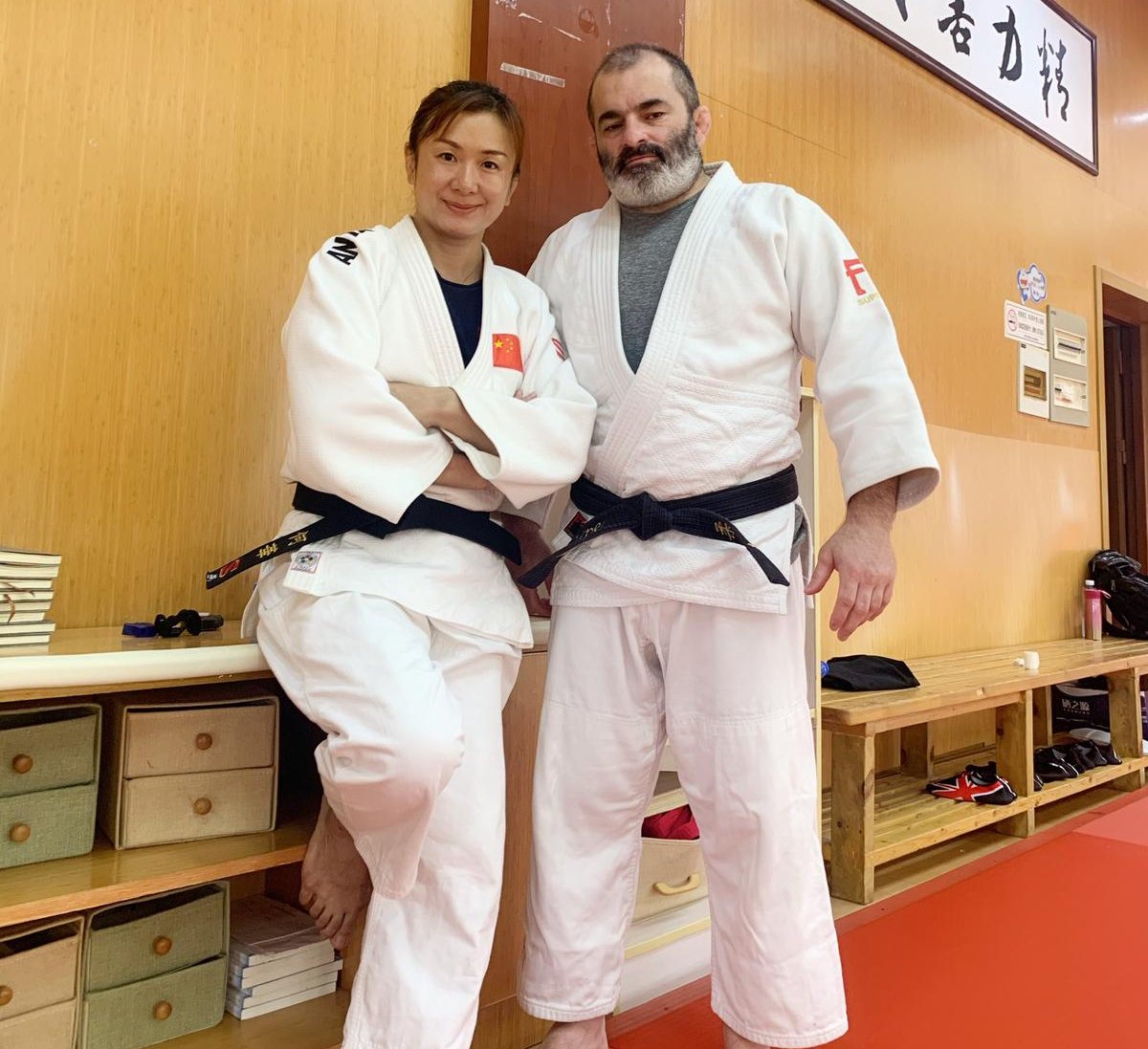 Felipe Sanchez Llanes is a Spanish judo coach with more than 15 years experience. He was coaching the team University of Oviedo for ten years, and worked as a performance coach with high performance athletes in judo and other sports too. The last years he was working as assistant coach in Spanish National Sambo Team. He has a Master Degree in Sports Sciences by Spanish Olympic Committee, but is now working for the Chinese Olympic Committee as well as judo coach to support Shanghai Elite Sports.
How did you become to work in China as a judo coach in a high-performance training center?
FSL: One year ago, I came to China to work for the Chinese Olympic Committee but as a performance coach. They were looking for strength and conditioning coaches to prepare China National Teams for the Olympics and I applied for that post because I thought it was a good opportunity to work abroad in high performance. Although my background was more focused on judo and other combat sports, my international previous experience in speed skating made that COC sent me to work with Speed Skating national team, to prepare the team for the Winter Olympics in Beijing 2022. After 6 months working with them, I had the chance to start as a judo head coach in Shanghai Elite Sports Training Center, thanks to the French coach Millon, who is working in the Chinese National Team, and introduce me to the leader of my team. After a trial in Shanghai, they liked, and I got my job.
How is going the experience the first months in China?
FSL: I am really impressed with the good conditions for high-performance training in our training base, with excellent facilities and with all the necessary resources to succeed. We have a young team with some international athletes, and we are preparing our judo athletes for the next China Games (2021).
Is there a big differences with judo in Europe?
FSL: Judo in China is not a popular sport, but this country is too big and invests a lot of money in sports. One proof, for example, is that there are more than 20 high-performance training centers in judo around China, something incredible for other countries.
Judo fans learned about a new website JudoTraining.info and you power the website. Can you tell about the activities?
Yes, with my triends in judo we have just launched a new website judotraining.info intending to share useful information for coaches and sports scientists that want to find interesting information about all aspects of judo training (conditioning, nutrition, technique, strategy, psychology,...).
Sometimes it is not easy to find good information about judo training and in some occasions, the papers published in scientific journals are too difficult to understand by coaches. On our website the main idea is to approach this scientific knowledge in judo to everybody, doing this information simpler and more easily understanding.
We hope each day more authors can share their articles, papers, videos with their knowledge and experience, creating a professional network for coaches.
And did you get any good feedback over last few weeks?
FSL: It is not easy to start a project like this, but we are happy about how it is going, and our website is having good statistics. Now we have more internet traffic in Spain, but the website is in English because we are interested in growing up in the rest of the world.
We will keep working hard because this project has come to stay. In the future, we would like to organize some educational courses for coaches and other projects always related to judo training.
China had a very good judo generation, especially women, but last 5-6 years also men are growing. Do you expect to see good results again. I mean, we can all remember Chang fighting U90kg in a spectacular way.
I saw Cheng Xunzhao last week in Nanjing where he was recovering from an injury. But I don't think he will have a chance to qualify for the games in this short period of time. Last season he was injured. I expect China to improve the level in the men's team although it is too is early yet to qualify for the next Olympics. So far the qualification events didn't go well for them. Women have always been strong.
Related judoka and events
Related Judo Photos
Related Judo Videos
Related Judo News

Huub Raspe (NED)
20 years
| Result | City | Date |
| --- | --- | --- |
| 2 | Düsseldorf | 21 Feb |
| 1 | Budapest | 2019 |
| 2 | Qingdao | 2019 |
| 1 | Osaka | 2019 |
| 1 | Odivelas | 2019 |
| Result | City | Date |
| --- | --- | --- |
| 1 | Düsseldorf | 21 Feb |
| 2 | Osaka | 2019 |
| 1 | Tokyo | 2019 |
| 1 | Tokyo | 2019 |
| 1 | Hohhot | 2019 |