Manuel Lombardo: The Judo Day Of My Life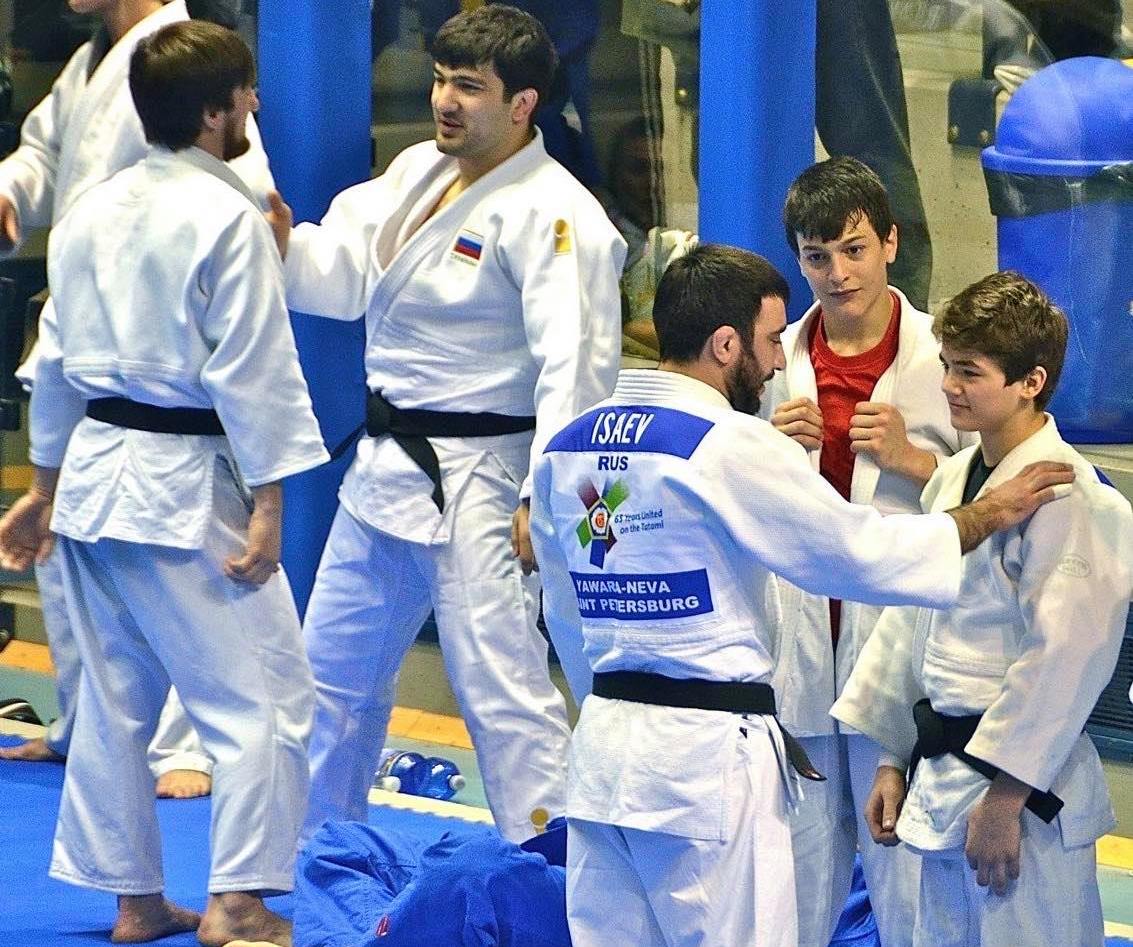 30 May 2020 09:05
Andy Wheeler and JudoInside
This picture was taken back in January 2014, at the excellent Lignano Sabbiadoro Winter Camp in Italy. In the picture Olympic Champion from London 2012, Mansur Isaev, has some words of encouragement for (just turned) 15 year old Manuel Lombardo, as Christian Parlati looks on, both youngsters transfixed.
The following year, Manuel won the 2015 Cadet European Championships at -60kg, he took Gold at the Junior European and Junior World Championships in 2018 at -66kg.
Just three months after his Junior Worlds victory, he won his first IJF Grand Prix in Tel Aviv in January 2019 adding the Abu Dhabi Grand Slam and the Qingdao Masters at the end of that year. Finishing World No 1 at -66kg.
Remarkably Christian Parlati also became Junior World Champion for Italy at the same tournament in the Bahamas in 2018.
With such an illustrious career from an early age, Judoinside caught up with Manuel Lombardo to ask him an intriguing question.
"If you could live one day from your competitive judo life again, exactly as it happened, with no changes.
Which day would you choose and why?"
Manuel Lombardo: Well that's a tough question, so funny to see this picture. It was at the same day when I made a picture myself with Beslan Mudranov, the later Olympic Champion. It was a great day. It was in the time of the training camp in Italy so many champions came there to train and it was absolutely motivating. I was able to compare myself with these great and humble champions. Going back to your question I know the answer. We have to go back to 2014. In that year I participated in a few international competitions. I was still a cadet and most times I travelled with my family. It was my first year in cadets and for the first time I went to a competition without family. It was in Pitesti, a European Cup. I was not yet a part of the national team but obviously I was able to compete on my own expenses. So I travelled there with my coach Alessandro Comi, which was fundamental for me. For the first time without anyone to accompany me from my family and "Only" the support of Alessandro, but it turned out to become a magical day that I'd like to live once more again."
"That day I took my first gold medal and that competition allowed me to enter the national team. It was an amazing investment and result. It makes this medal extra special... my favourite."