The latest Judo News offered by JudoInside.com
Judo in the time of Covid-19: Tommy Mortensen
JudoCrazy by Oon Yeoh Ulrich Klocke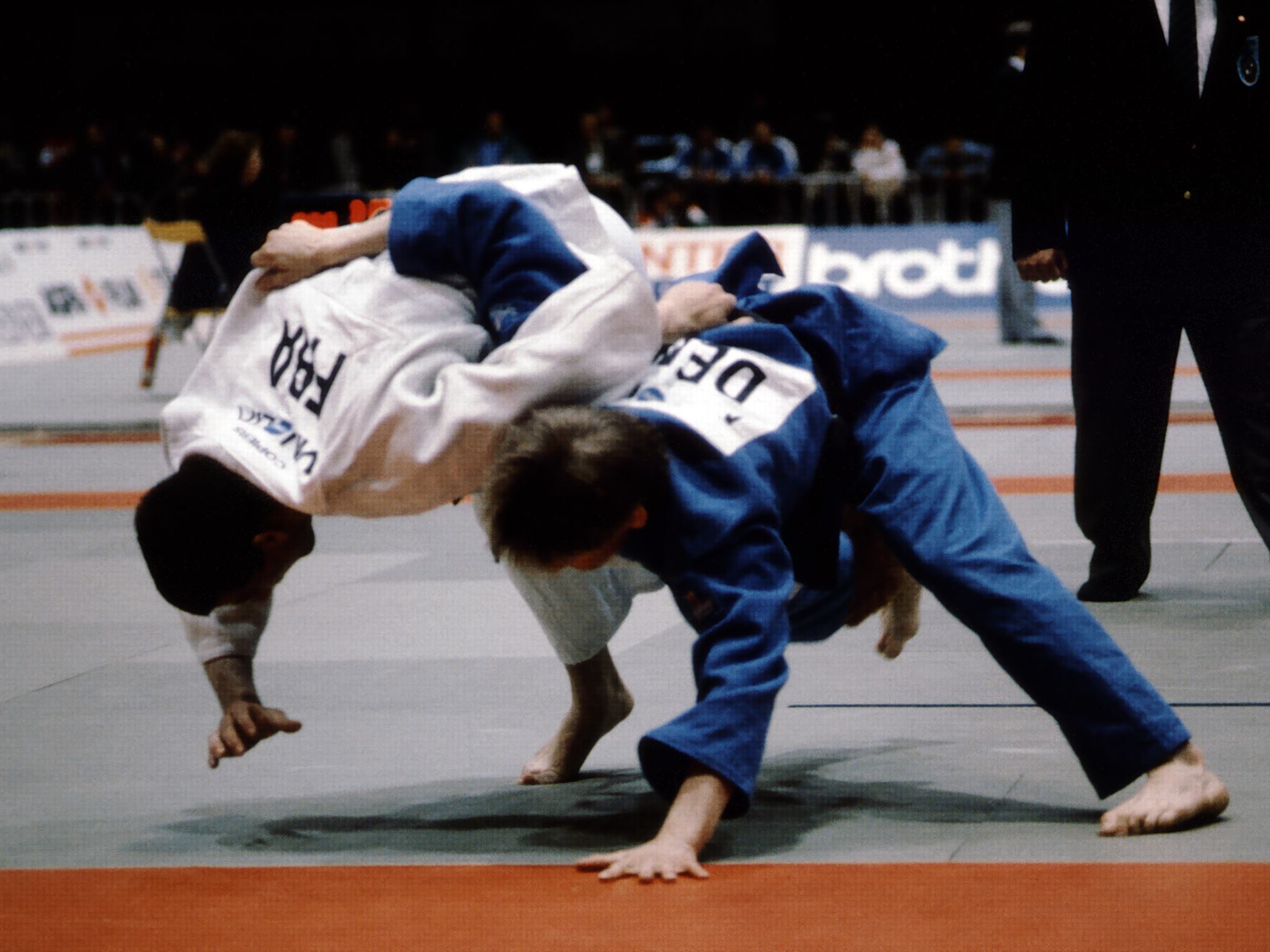 Former Olympic judoka Tommy Mortensen from Denmark reviews the situation of Covid-19 in his country with JudoCrazy's Oon Yeoh, both from the same time era in the mid-eighties and nineties.
JIC: You were quite active from the mid-80s to mid-90s. Would it be accurate to describe you as a pioneer competitor for Danish judo?
TM: Not quite. I was the second judoka to represent Denmark at the Olympic Games. Carsten Jensen participated in the -95kg category in the 1984 Los Angeles Olympics and I participated in the -65 kg category in the 1988 Seoul Olympics. But perhaps you could say I was the first to train rather professionally.
JIC: Weren't you the only active Danish competitor during your time?
TM: No, although there were many times when I competed alone there were others also who competed, including talented fighters such as Michelle Krey at -56kg, Allan Fevre at -65kg and Thomas Beck at -90kg.
JIC: What was your motivation for pursuing judo so seriously until at an international level?
TM: My mother and step-father had alcohol problems and they treated me badly. I developed low self-esteem. Judo was a way for me to cope with their neglect. It was through judo that I was able to overcome my low self-esteem. I am really grateful to all the good coaches who taught me.
JIC: How much training were you doing back then?
TM: I did about 10 training sessions per week. Five were judo session and five were supplementary sessions for strength and conditioning.
JIC: Were there enough people to give you good randoris during that time?
TM: No, there weren't. So, I had to travel abroad a lot to get enough randoris. For example, I went to Kendal in England, Tokai University in Japan and many other places.
JIC: What was it like in Kendal and in Tokai?
TM: There was a really good vibe in Kendal, really good spirit. The head coach, Tony MacConnell, was a fantastic leader. He pushed us hard but at the same time was very attentive and caring. He helped me a lot even though I was a foreigner from Denmark. Tokai is the best place to get good randori.
JIC: Did you get support from the Danish federation?
TM: Yes, I got a good support from the Danish Judo Federation but judo is a minor sport in Denmark so it wasn't very much. When our national coach, Czelaw Kur, who came from Poland, showed our national team budget to his colleagues in Poland, they asked: "Is that your budget for Tommy?" They were shocked when he told them that it was the budget for 20 athletes!
JIC: Were you only doing judo or did you also study or work?
TM: I studied physical education and I also took on a job as a postman to help fund my judo career.
JIC: Given all that, were you able to balance your personal life and judo?
TM: Sometimes it was tough. I once had a girlfriend whom I loved very much. She would often complain: "You always prioritize judo over me!". I denied it at the time but maybe in retrospect, she was right. We eventually broke up.
JIC: Are you still involved in judo these days?
TM: I'm a part-time elite coach for one of the regions in Denmark. But my full-time job is as a schoolteacher. I teach Danish, sports and history.
JIC: How has Danish judo evolved since your time as a competitor?
TM: Increasing professionalization has characterized the judo in Denmark since my time as competitor. Over the past 30 years we have had many professional coaches. First, we had Czeslaw Kur (POL), then Peter Gardiner (GBR), Thomas Beck (DEN), Miguel Ogando Lopes (POR) and now Peter Scharinger (AUT). They have all helped lift Danish judo to a higher level. Our best fighters today, namely Lærke Olsen (-63 kg), Emilie Sook (-70 kg) and Mathias Madsen (-100 kg) have all done well at the international level.
JIC: Do you think Denmark can produce a World or Olympic champion?
TM: Absolutely. Lærke Olsen took silver at the Junior World Championships two years ago. That's a very good sign.
JIC: Do you still go on the mat and train?
TM: Yes, but just a little bit. My hips are not so good. I have an artificial hip on one side and I might have an operation on the other too.
JIC: Do you follow the IJF World Tour on YouTube and does any player stand out for you?
TM: Yes, I do follow it. And I think Shohei Ono is really something special. His judo is just sublime and something very rarely seen.
JIC: What do you think of the new IJF rules implemented in recent years?
TM: I don't find the rules to be simple and I think they should be. That said, the rules have been successful at promoting a more classical style of upright judo. It's a pity that it takes rules to make competitors fight this way and not just character or as the Japanese call it, "kokoro". Toshihiko Koga didn't need rules to make him fight upright.
JIC: How's the Covid-19 situation in your country?
TM: We have had the lock-down for over a month now and we're just beginning to slowly open again. We are asked to keep distance of two metres from each other and no more than 10 people should gather together.
JIC: How have you coped with the lock-down?
TM: I've made the most of it. It's a good chance to spend time with the family and to do some thinking and reflection.
JIC: Speaking of reflection, what goes through your mind when you think of those competition days of past?
TM: I'm glad I had those experiences. I often think about what will become of youths who don't have the benefit of judo training. What is their fate and destiny like?
JIC: You think today's youth would be better off if they did judo?
TM: Of course. Judo is good for many things. As I said earlier, judo helped me overcome my low self-esteem, and that's not all. Through judo, I have made friends for life. Judo has educated me and built my character. I've long pondered about the essence of judo and to me, judo helps close the gap between reality and a dream. For me, judo was this, and still is.
Become a JudoCrazy Patron and read all their stories here
Related judoka and events
Related Judo Photos
Related Judo News
Norbert Kiss (HUN)
29 years
| Result | City | Date |
| --- | --- | --- |
| 1 | Budapest | 23 Oct |
| 2 | Düsseldorf | 21 Feb |
| 1 | Budapest | 2019 |
| 2 | Qingdao | 2019 |
| 1 | Osaka | 2019 |
| Result | City | Date |
| --- | --- | --- |
| 1 | Düsseldorf | 21 Feb |
| 2 | Osaka | 2019 |
| 1 | Tokyo | 2019 |
| 1 | Tokyo | 2019 |
| 1 | Hohhot | 2019 |