Discover the tactics behind fighting taller people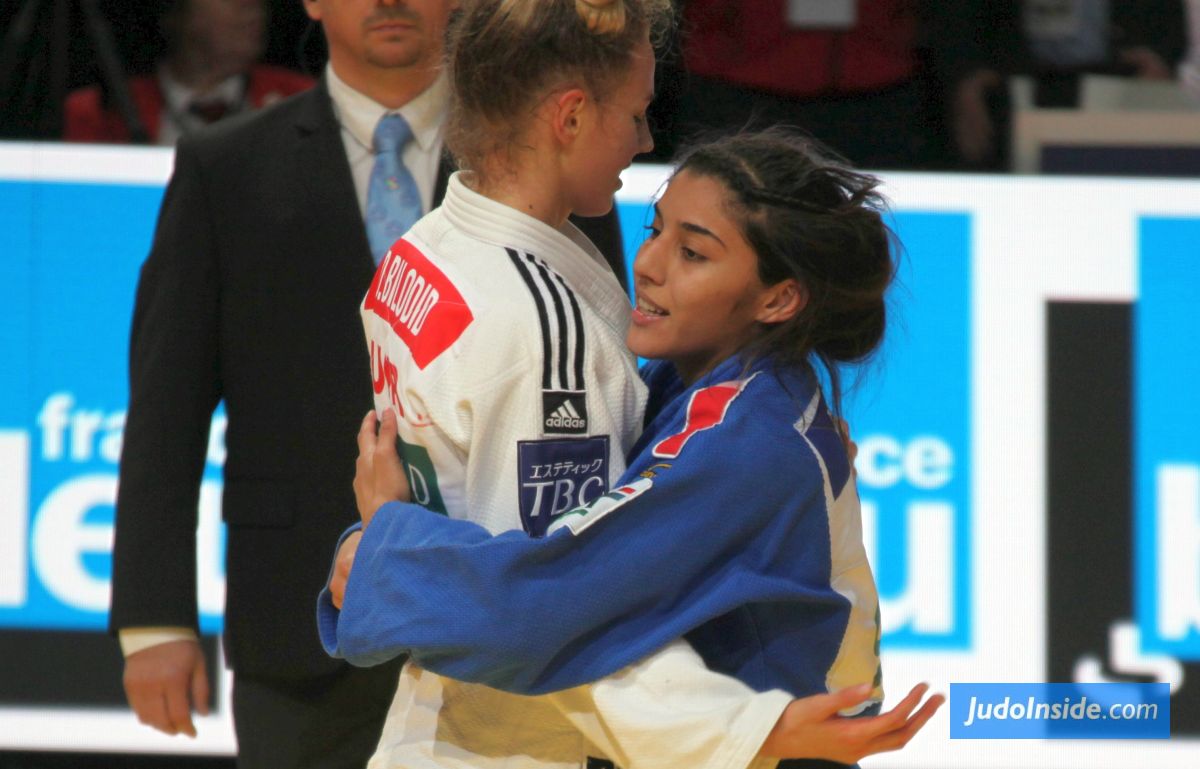 14 Apr 2020 13:10
JudoCrazy and JudoInside
JudoInside.com / judo news, results and photos
Judo is unpredictable. Especially at Olympic level where the circumstances make it even more difficult to perform. It's not a guarantee that the current World Ranking leaders make the difference as well in 2021 in Tokyo. The position on the World Ranking will not be the key to Olympic success. Judo technique, the state of the mind and timing of your form are key assets.
Just be good at that day. Italians and Americans are specialised in performing at the right moment. Japanese players are usually smaller than their opponents, but repeated their techniques so often, they have a real weapon in their advanced skills.
There are some advantages though that you wouldn't expect at first place with the current changes in judo in the last decade where judo changed into a more upright position. So likely the taller judoka have an advance as they can benefit from their height catching their grips. Betting on judo may not be like a visit to American Casinos. We have a few tips for the athletes how to deal with taller judoka like Lukas Krpalek, Teddy Riner and in the women's division Daria Bilodid stands out. Can she keep that advantage as not all tall athletes were able to keep their advantage for a long time.
Usually players in the same weight category are the same size but occasionally there is a big difference in height. Smaller athletes like Guram Tushishvili or Roy Meyer can still offer a crazy difficult fight. Shirine Boukli (FRA) gave double World Champion Bilodid (UKR) the shock of her life at the 2020 Paris Grand Slam with her very effective gripping which prevented the tall Ukrainian from doing her usual judo. At the Worlds, tiny Funa Tonaki gave an amazing match against the tall world champion in the final U48kg.
Shorter players are generally at a disadvantage over taller players because the taller player will often use their long arms to pull the shorter player's head down. The taller player can then threaten with big leg throws like uchimata or osoto-gari.
three gripping options
A shorter player has three gripping options when facing a taller player:
a) Become a spoiler and pin down the taller player's leading arm. Once you nullify that arm, it's hard for that taller player to do any techniques. But being a spoiler means you also don't have the grip that you want so it won't be easy for you to do a throw either.
b) Get an underarm grip and do a drop technique underneath the taller player. Drop seoi, drop sode and yoko-tomoe-nage are ideal.
c) Give the taller player a taste of his own medicine and impose a strong grip with your leading arm. Pull uke's head down if you can. Whatever you do, don't let them dominate. This will require a lot of exertion so you have to be fit to adopt this approach. If uke is being dominated your heavy gripping, he won't be able to do his favorite techniques properly.
For option (a), you need to be good at newaza or making uke look passive (and force three shido penalties on them) because you won't be able to throw either.
Option (b) is the best. You are on the offensive here and making full use of the height differential to drop right underneath uke to throw them over. This is the best option for a shorter player.
Option (c) is a bit risky unless you have the strength and fitness to do this for as long as it takes to defeat uke. It might stretch through the four minutes of regular time and go into Golden Score. This was the tactic used by France's Shirine Boukli in her 2020 Paris Grand Slam semi-final match against double World Champion Daria Bilodid of Ukraine. Though considerably shorter than her Ukrainian opponent, Boukli was able to impose her grip and throw Bilodid several times (each time very close to scoring). Bilodid had difficulty doing her usual judo because of the gripping tactics of Boukli and was in danger of getting her third shido. It was only in Golden Score that Bilodid managed to do a twitch kosoto that felled the French player.
Drop techniques
If you are shorter than average and your opponents are usually taller than you, you should definitely develop some drop techniques and go for Option (b). If you're fit and strong, you can go for Option (c) but this is very, very tiring. The last option is (a) which you should adopt when you feel you can't throw the taller player anyway, so you might as well spoil their chances of throwing you (the win would have to come from newaza or disqualification from penalties).
Still we advice that being in the best condition in your mind, maybe the key to Olympic success. You only have to be the best once every four years, ask it triple Olympic Champion Tadahiro Nomura.
Benefit of the skills of Oon Yeoh and become a Patreon for just 5 dollar per month and you're on top of the judo content.