Koreans dominate Asian Open in Hong Kong with seven gold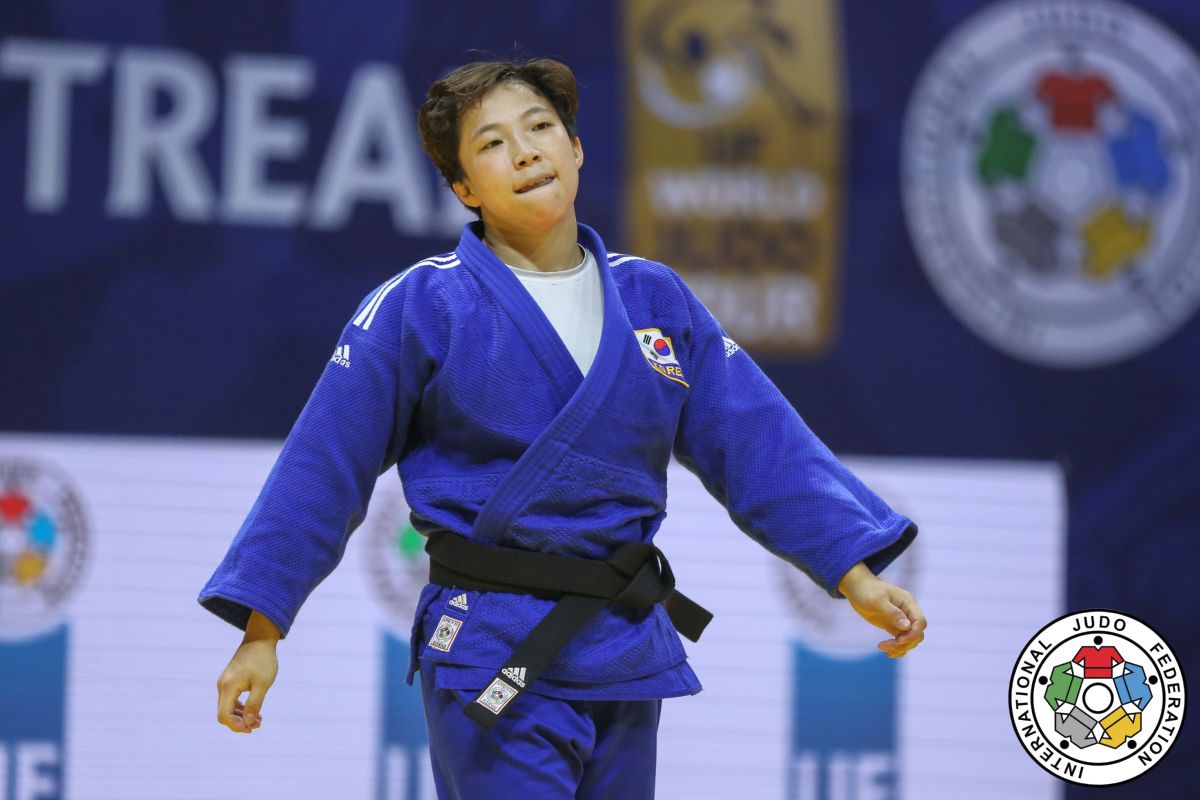 1 Dec 2019 17:00
IJF Emanuele Di Feliciantonio / International Judo Federation
Korea was the best nation at the Asian Open in Hong Kong of this weekend. Korea captured seven gold medals. Mongolia and Chinese Taipei both took two gold medals. Korea claimed three of the four men's titles on Sunday. On Saturday though it was Kazakhstan, Mongolia and Russia that won gold. Interesting was that U73kg category with winner Makhmadbek Makhmadbekov.
Makhmadbekov (20) is one of the Russian talents who won multiple medals in the IJF Junior Tour this year and contributed to the world silver medal for Russia at the Junior World Championships. He defeated Kazakh Madiyar Sembayev in the final. Canadian Constantin Gabun won a bronze medal during the last leg of the Asian tour for the Canadian team at the Hong Kong Open. Gabun made a mistake in the third round, against Kazakh Madiyar Sembayev, put an end to his hopes for a gold medal. "His fight was going very well, but he tried to end it too quickly with an ippon. When he tried to execute his technique, his opponent reacted quickly and countered, and he won," explained coach Jean-Pierre Cantin, who then saw his protege win the bronze-medal contest against Mongolian Choijilsuren Ganbold.
"He fought perfectly. The fight is a good representation of his progression in the last few months, and it's encouraging."
On Sunday, Alexandre Arencibia concluded a good weekend for Canada with a third place in -81 kg. After easily defeating his first two opponents, the Quebecois had to concede defeat in the semi-final, where he faced the eventual silver medallist, Russian David Gabaidze. He still did end up on a good note by defeating Abdullah Alkhuzam, from Kuwait. Lee Moon-Jin won the category for Korea.
"Alexandre did great things today. He was defeated by a strong opponent, but he was able to get back up and win a medal. It was a good tournament for him. He's still young, and it'll be good for the next stage of his career," commented the coach. Daniel Dichev was the Bulgarian heavyweight U100kg who took his first gold World Cup medal in his career being 28. Korea won four gold medals in the women's division. With You-Jeong Kwon (U57kg) and Bo Kyeong Jeong (U52kg) the Koreans sent a strong women's team to Hong Kong. Heavyweight Ya-Yun Kim was the youngest winner of the weekend being 19.