The latest Judo News offered by JudoInside.com
Peter Seisenbacher pleads not guilty in trial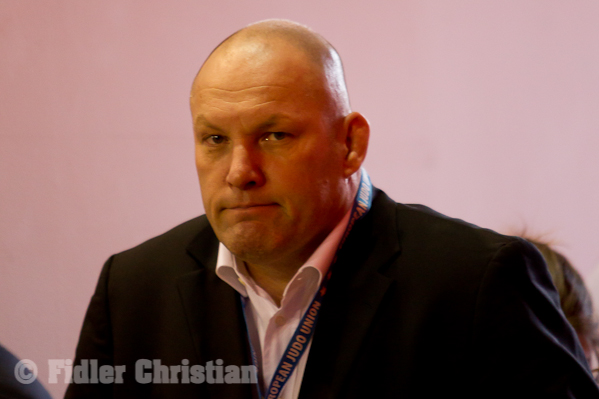 Austrian two-time Olympic Judo champion Peter Seisenbacher pleaded "not guilty" at the beginning of his trial for the sexual abuse of three minors here Monday morning. Seisenbacher sees himself as the victim of a conspiracy, according to reports by the Austrian Press Agency APA.
In his first statement to the court, Seisenbacher said the three alleged victims knew each other "very well". The former judoka went on to claim, "they often had the chance to meet for long periods of time for an exchange."
When asked why his three possible victims might want to incriminate him, Seisenbacher responded, "I do not necessarily feel it is my place to judge the psyches of these persons," according to Viennese daily Der Standard.
Seisenbacher's lawyer Bernhard Lehofer said in his opening remarks to the court, "I have known my client for over 40 years. I was and am convinced of his innocence. Nobody who knows him believes him capable of such a thing," according to APA.
Vienna state prosecutor Ursula Schrall-Kropiunig, said she has no doubt concerning the truthfulness of the allegations made against Seisenbacher.
"They (the victims) had problems at home. Obviously, they saw him as a surrogate father, because their real fathers were not there for them the way they should have been," she explained to APA.
The trial was originally scheduled for 2016, but Seisenbacher fled from Austria, first to Georgia and then to the Ukraine, where officers of the Austrian Criminal Police Office tracked him down, according to Der Standard.
His extradition was delayed by the Ukrainian authorities, which ruled that the crimes dating back to 1997 and 2004 fell under the statute of limitations. Later, the Ukrainian authorities accepted the nullification of Seisenbacher's two Austrian passports, making it impossible to continue his escape.
Two dates were set for the trial and it is scheduled to end on December 2.
Related judoka and events
Related Judo Photos
Related Judo News

Zhiqiang Wu (CHN)
24 years
| Result | City | Date |
| --- | --- | --- |
| 1 | Prague | 19 Nov |
| 1 | Budapest | 25 Oct |
| 1 | Perth | 2019 |
| 1 | Wuhan | 2019 |
| 3 | Tokyo | 2019 |
| Result | City | Date |
| --- | --- | --- |
| 2 | Prague | 19 Nov |
| 7 | Budapest | 25 Oct |
| 3 | Qingdao | 2019 |
| 3 | Odivelas | 2019 |
| 5 | Abu Dhabi | 2019 |