The latest Judo News offered by JudoInside.com
Mongolian President Khaltmaa Battulga visits Trump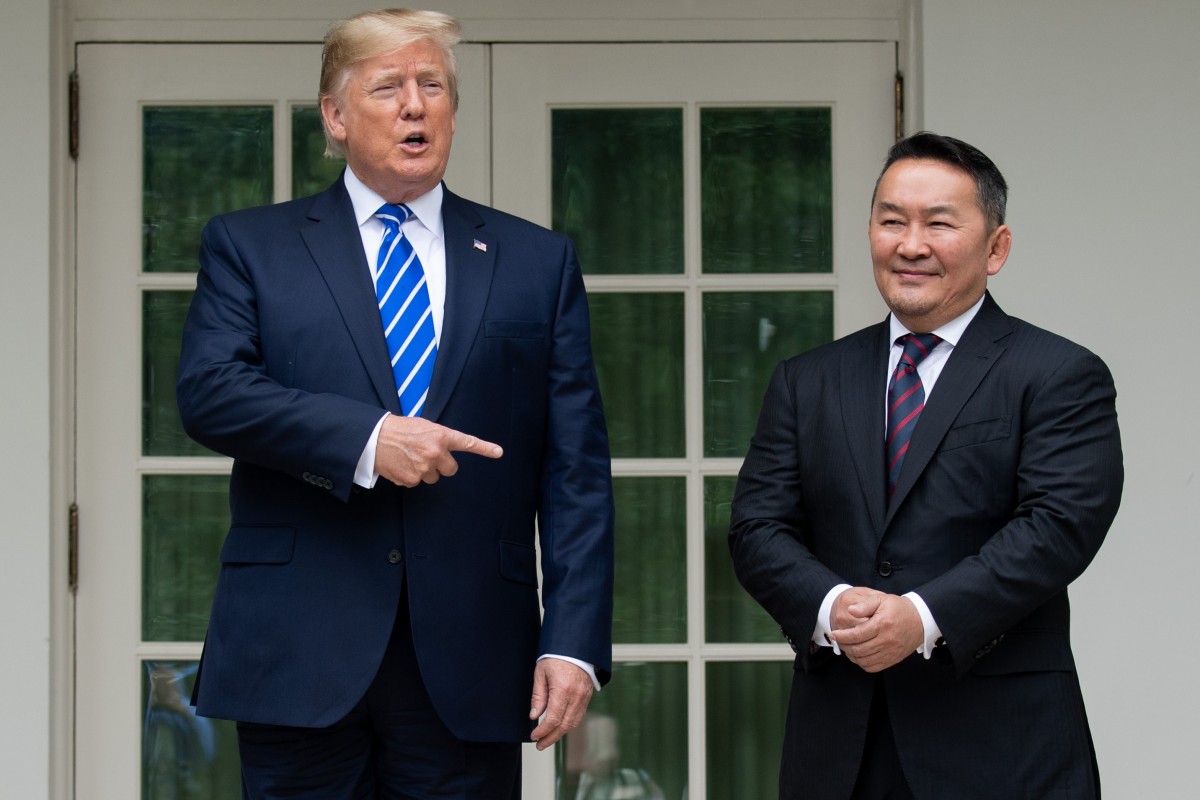 American President Trump welcomed Mongolian President Khaltmaa Battulga, the former Sambo World Champion and Mongolian Judo Federation President and Olympic coach. President Battulga gave a horse to first son Barron Trump, which the commander in chief said would be named "Victory."
Trump called a photo of the animal "beautiful," and praised the fighting spirit of Mongolians. "Mongolia — they're great fighters. You know, they're great fighters, great wrestlers, great champions," the president told Battulga, a former judo champ who brought a sumo wrestling champ along with him to the US.
"And we have the grand champion of sumo wrestling with us, from a couple of years ago. And he's here from Mongolia. I was told that in Japan, actually, that they've had four grand champions from Mongolia. So they're great, great fighters. Your people are great fighters," said Trump, who attended a sumo match on a recent trip to Japan. "We need great fighters too."
The vast northern nation locked between Russia and China is known for its ancient breed of tough, tiny horses ridden by Genghis Khan and other warlords — and often gives horses to visiting dignitaries.
Trump administration officials were eager to highlight the visit of Battulga, a champion wrestler and businessman who leads the democratic nation of only 3 million people, strategically located between two U.S. rivals. It is the first White House visit of a Mongolian president since 2011.
Related judoka and events
Related Judo News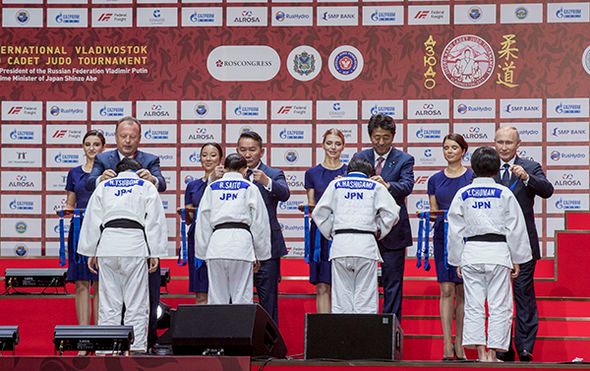 6 Sep 2019 10:40
Russian Federation President and IJF Honorary President Vladimir Putin and the Prime Minister of Japan Shinzo Abe both attended the Annual International Vladivostok Jigoro Kano Cadet Judo Tournament which was held under their patronage and were joined by the President of Mongolia, Battulga Khaltmaa, the Prime Minister of India Mr. Narendra Modi and IJF President Marius L. Vizer. Read more

Caroline Fritze (GER)
20 years
| Result | City | Date |
| --- | --- | --- |
| 1 | Brasilia | 2019 |
| 1 | Montreal | 2019 |
| 1 | Marrakech | 2017 |
| 1 | Zagreb | 2017 |
| 3 | Budapest | 2017 |
| Result | City | Date |
| --- | --- | --- |
| 1 | Budapest | 2019 |
| 2 | Qingdao | 2019 |
| 3 | Brasilia | 2019 |
| 1 | Tokyo | 2019 |
| 3 | Montreal | 2019 |