Judoka Jackie Groenen in FIFA women's World Cup final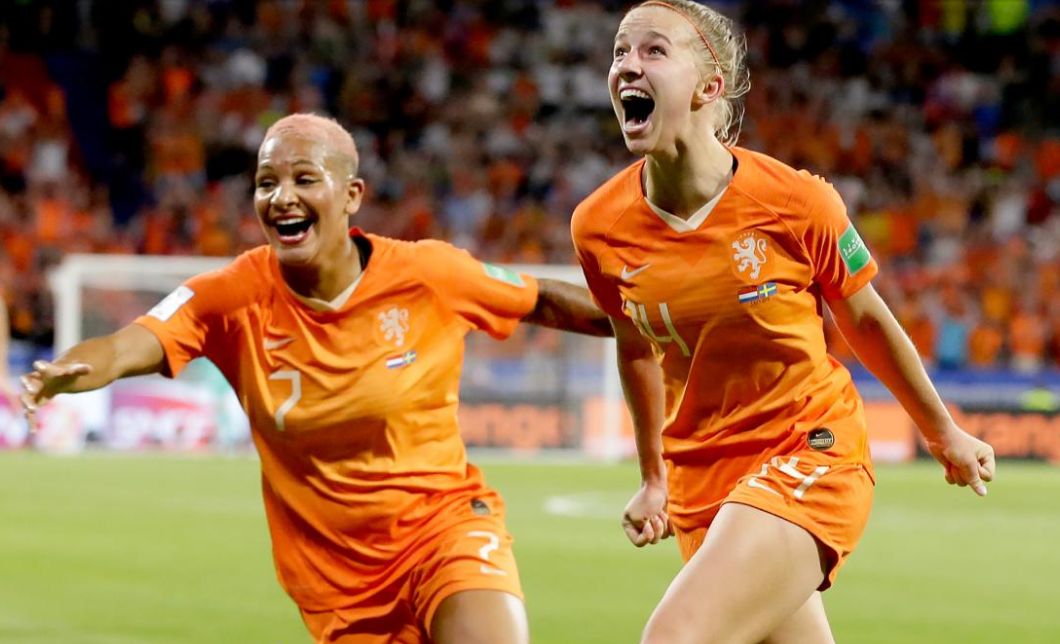 4 Jul 2019 09:15
Dutch Former judoka Jackie Groenen is in the FIFA women World Cup final. Groenen won Cadet European bronze after she lost in the semis to Irina Dolgova. In yesterday's semi final she scored the only goal in Holland's match against Sweden and qualified for the final on Sunday.
On 15 May Manchester United announced their first arrival in the highly rated Jackie Groenen. She was the first major signing of United before their debut season in the Women's Super League, having agreed a pre-contract with the Dutch international. She scored only twice in her 52 matches so yesterday was a unique goal for her at a global level.
Dutch judoka and Man United football player Jackie Groenen is Dutch Judo champion U15, U17 and U20 years. She won bronze at the European Cadet Championships in 2010
Groenen has won a series of championships in judo sports. In 2007, 2008 and 2009 she was Dutch champion in the under 15 age group. She has won these titles in the weight class -32 kg. In 2010, she was vice champion in the weight class -44 kg. On 6 March 2010 she won the gold medal in the under 17 age group in Tilburg, Netherlands and on the European level at the European championships in June 2010 in Teplice she won the bronze medal of the under 17 age group, weight class U40kg wo by last year's European Champion Irina Dolgova. In February 2011 Groenen won the Dutch junior championships in the weight class U44kg, U20 junior division.
Groenen broke her hip with judo and had to make a choice for one sport. She was already a football player and played at some of the major clubs in Europe such as Duisburg, Chelsea, FFC Frankfurt and Manchester Utd. She became 2017 European Champion and is in the final of the 2019 FIFA World Cup. Sister Merel also did judo and football.
Groenen and her sister, Merel, were both judoka and both began playing football in their town Goirle which is actually quite a well-known judo city. The sisters continued their football career in the Frauen-Bundesliga and became players for SGS Essen. Groenen made her debut for SGS Essen in the DFB-Pokal Cup in 2011. In February 2014, Groenen signed for Chelsea. She has represented FFC Frankfurt in the German Bundesliga since 2015 for four seasons.
Groenen's judo career came to an end when she was 17. Her employers FCR 2001 Duisburg made clear their unhappiness when she broke her hip in a judo accident the day before a football match. Groenen admitted that she preferred football and would eventually have chosen to stop judo in any case. She debuted in the Dutch team in 2016 and Groenen was part of the Dutch team that won the UEFA Women's Euro 2017 on home soil. She played in all matches and was named in the 2017 UEFA Team of the Tournament. We bet she will be named among the best players of the 2019 FIFA women's World Cup.