Golden Georgii Zantaraia still going strong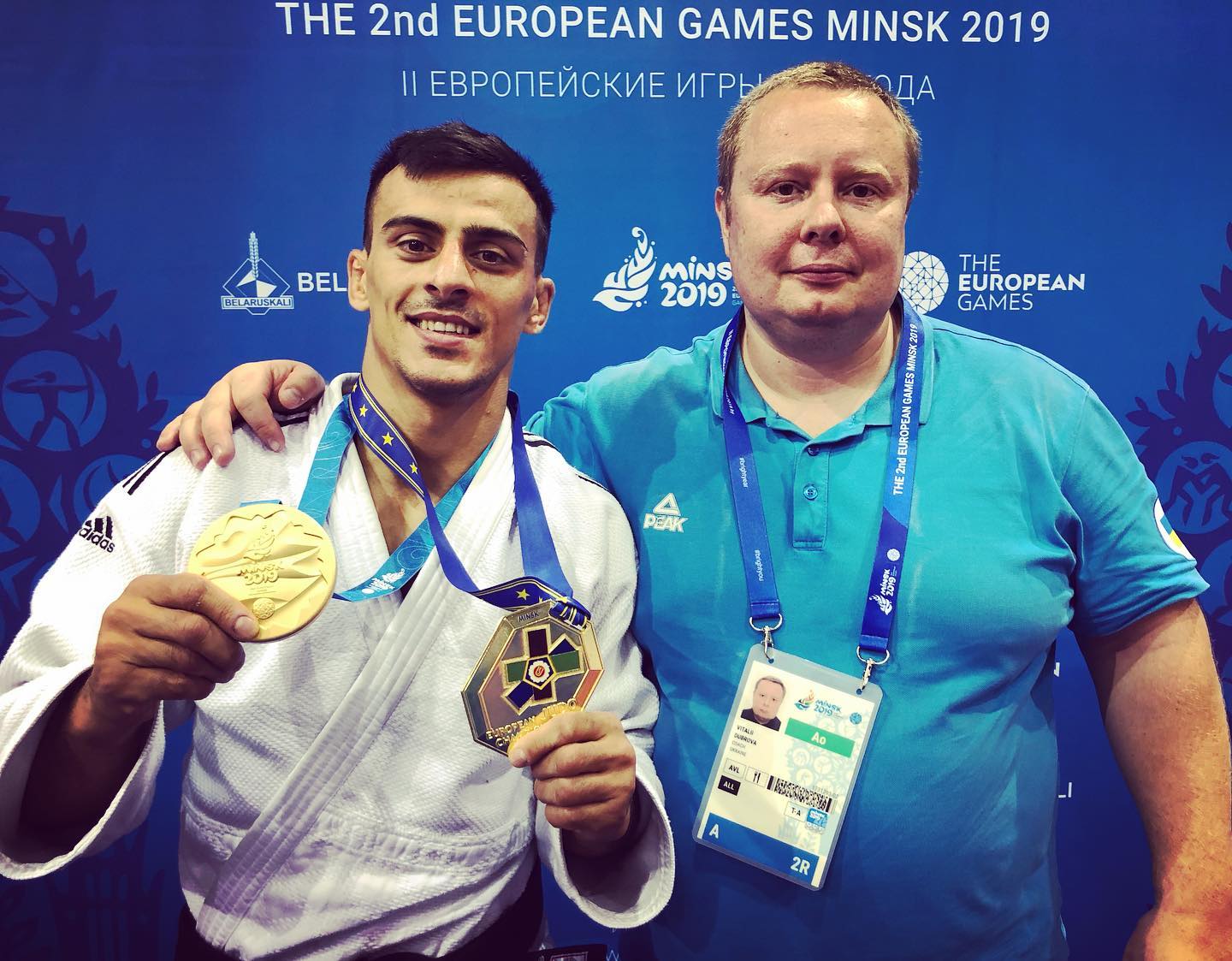 2 Jul 2019 09:50
by Oon Yeoh
Facebook
One of judo's most exciting players, Georgii Zantaraia, was only 21 years old when he won the World title in 2009 at the Rotterdam World Championships. Last week he was again on form when he won the European Games in Minsk giving him another stepping stone to take the World title, 10 years after his remarkable first.
His super exciting brand of judo, especially his highly unorthodox kosoto-gake, made everyone take notice of him. The way he felled the talented Japanese fighter Hiroaki Hiraoka (with his kosoto-gake) in the final, and his subsequent brilliant performance at various IJF World Tours made people think he was going to become a multiple World Champion.
So far he has not managed to win another world title -- which is quite surprising given his enormous talent -- but he has amassed an additional five world medals (one silver and four bronzes). Along the way, he has also managed to win three European titles and six IJF World Tour titles. That's an impressive record by any measure.
European Games gold
His latest success was as gold medal at the 2019 Minsk European Games. Imagine, 10 years after he reached the pinnacle of judo success, Zantaraia is still among the very top players in the world. One can only think of Ilias Iliadis as having that kind of longevity at the top.
So, how will he fare at the 2019 Tokyo World Championships? He has his fair share of tough European rivals but he's proven over the years that he can do quite well against the very best European fighters. Take for example the current No. 1, Vazha Margvelashvili of Georgia. Zantaraia has lost to him twice but has beaten him twice too. So another match-up between these two could literally go any way.
Zantaraia vs Japan
Zantaraia doesn't have a good record against the current top Japanese fighters though. He's fought Hifumi Abe three times and had lost all three times. He's fought Joshiro Maruyama only once but he lost to him too.
It's hard to imagine him being able to defeat Abe, in particular. If he were going against another European, the odds would be much better.
Then again, Zantaraia might just surprise everybody and claim the top spot in Tokyo. You can't say he's at his peak anymore but his good showing at the European Games in Minsk proves he's still able to compete at the very highest level and win.