Russian boys and Italian girls impress in Coimbra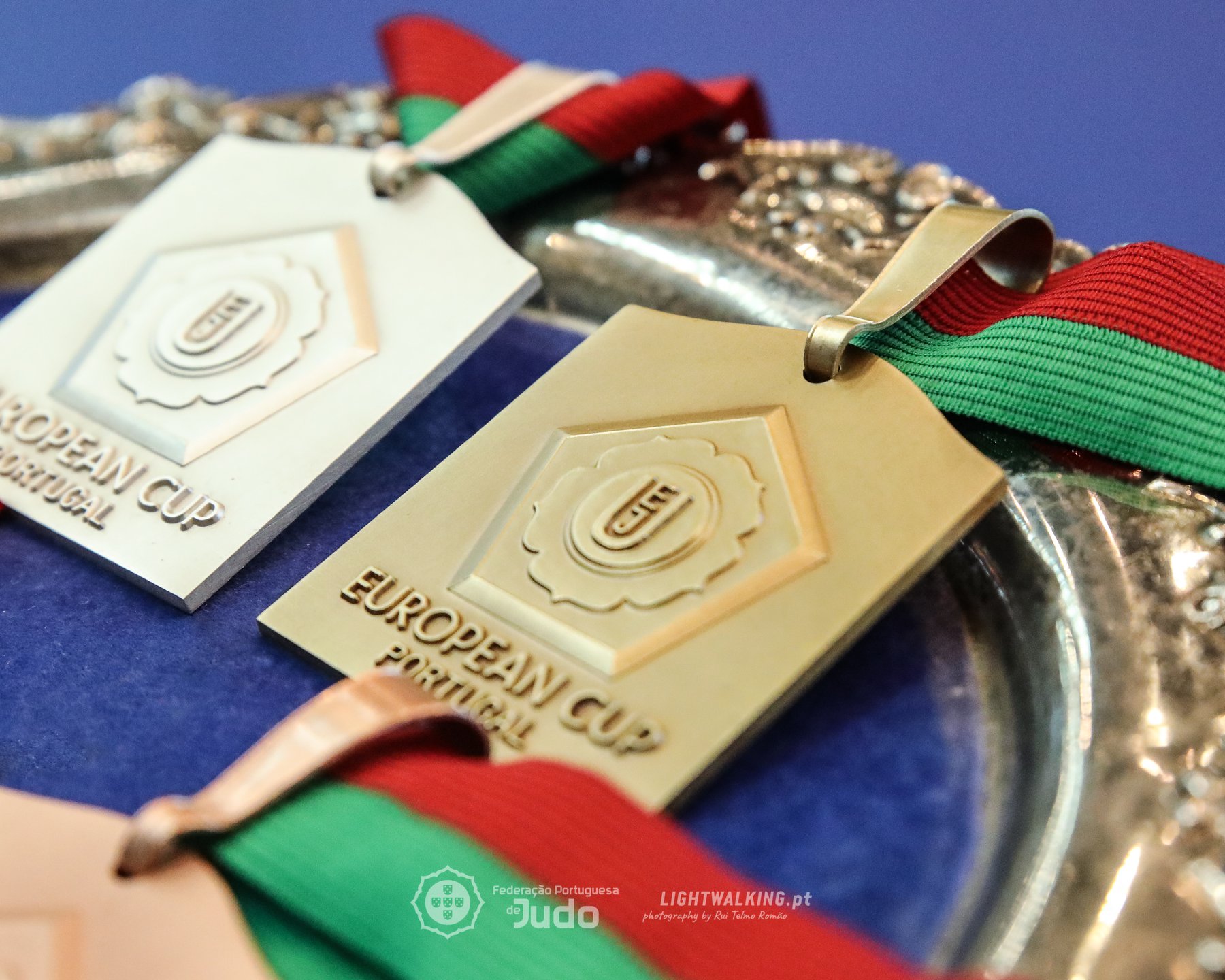 28 May 2019 10:20
Rui Telmo Romão / www.lightwalking.pt
The Italian youngsters were efficient at the Cadet European Cup in Coimbra, Portugal last weekend. With four gold medals and two silver the Italian future were equal to their Russian athletes but claimed another 11 bronze medals being the most efficient nation of the 26 present.
Each year the well organised tournament attracts many youngsters, but this year set the record and passed the 500 participants. Besides that, never more than 200 girls attended the event and this edition the Portuguese Judo Federation welcomed 218 youngsters.
Portuguese medals
Not that the Portuguese were spoiled with medals as the home organisers caught two silver medals only. The second lowest in twelve years, only in 2014 the home team didn't win any medal.
Tomas Gomes U55kg and Raquel Brito U48kg kept the honour up. Still, this event is not about the medals but about the learning process in advance of the Cadet European Championships and EYOF this summer. Match rhythm and experience and far more important than this single medal. Although some of the athletes tend to be greedy this season with three events won. Czech talent Adam Kopecky is such a greedy monster having won gold in Zagreb and Berlin and another in Coimbra. He seems to dominate the category U73kg this season.
Italian future
Daniele Accogli showed his strength U90kg with gold in Coimbra, also his third of the season. That brings us to the Italian success of this weekend with gold for Accogli as well as four girls. 15-Year old Chiara Dispenza won the category U40kg, Asia Avanzato missed the gold as she was defeated in her last match by Brazilian Laura Soken U44kg, but Assunta Scutto impressed with gold against Raquel Brito, another hard worker this season accompanied on the podium by three Italian girls. Scutto prolonged last year's title. The competition U52kg hosted 44 athletes and Veronica Toniolo (15) showed once more a career milestone winning gold in Coimbra. She defeated Dutchy Elin Henninger in her new category. Last year's title remained in Italian hands.
Dutch female success
On Sunday the Dutch and Brazilian women showcased their talent with gold for Alexe Wagemaker of the Netherlands U57kg and again gold for Yael Van Heemst who collects an amazing number of medals everywhere she sets her footprint in Europe. She won an all Dutch final against Lotte Schutjes. Van Heemst seems definitely a title contender for the Europeans in Warsaw this month. She is both selected for the European and World Championships in Almaty in September.
Maria Diniz captured gold for Brazil U63kg and Anna Santos once more confirmed that Brazil have talent in each heavyweight age category with gold.
Russian boys
Russia was super strong among the boys with four gold medals for Timur Arbuzov U50kg, Saikhan Shabikhanov U66kg, Gleb Zamkovoi U81kg and heavyweight Magomed Magomadov +90kg. Turkey took gold as Berat Bahadir won his category U55kg against Tomas Gomes (POR). Andrejs Skomorohovs took the first gold for Latvia this season.
The cadet tour will now prepare for the European and World Championships and be continued in October in Koper.