International Belgian Adidas Judo Open best hub for Paris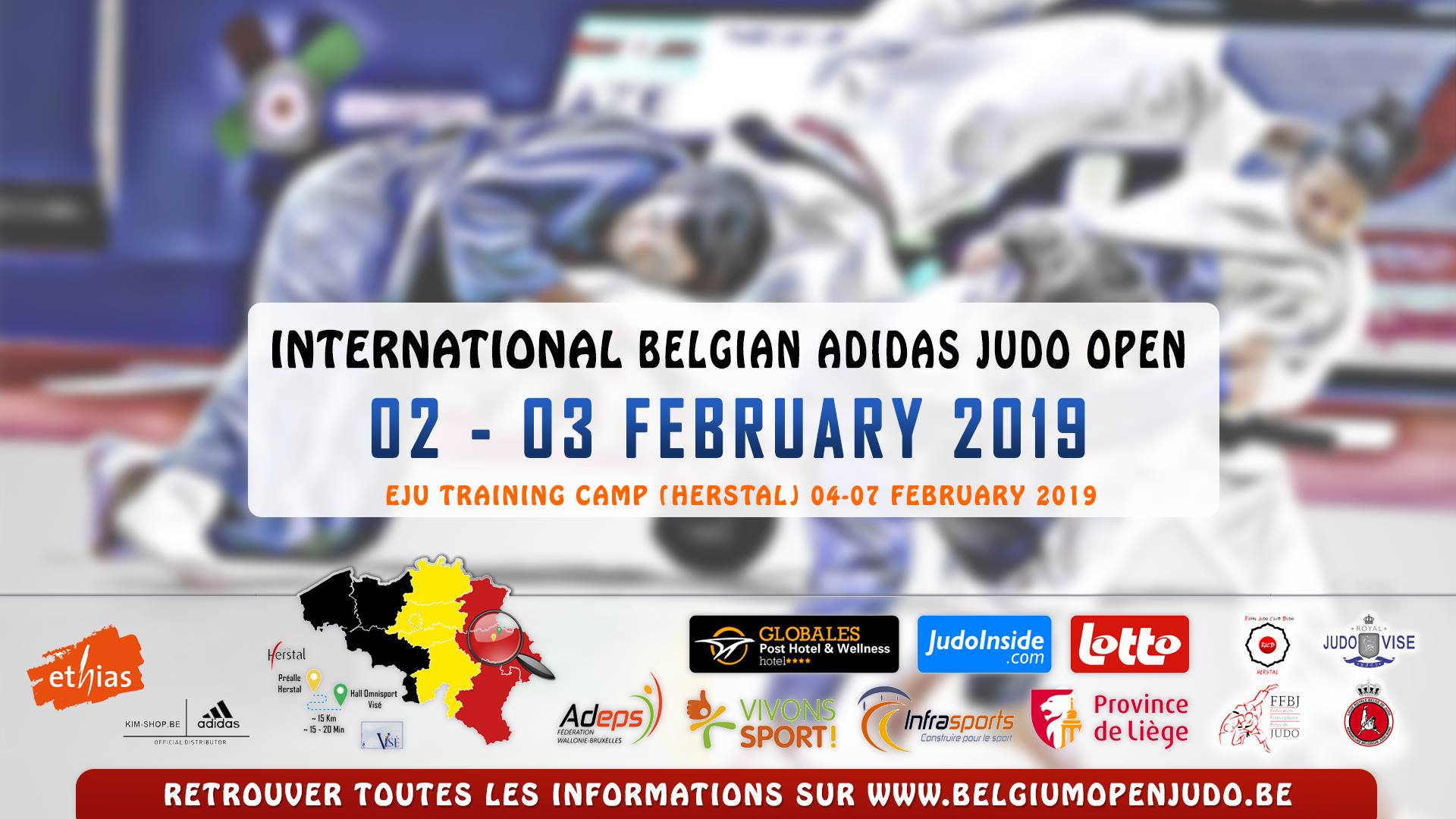 31 Jan 2019 07:35
FFBJUDO / Fédération Francophone Belge
The "International Belgian Adidas Judo Open" held in Visé and Herstal was a big success last year. The Federation took the chance to take over the tournament in Herstal for women and simultaneously organised it with the men's tournament in Visé followed by an international training camp.
The perfect hall in Herstal, also used for other international judo events was a excellent venue to host the international female talents and seniors. With winners like Chelsie Giles (GBR), Szaundra Diedrich (GER) and in general very strong teams from Japan, France and Belgium the seniors had the ideal warm-up and hub for the Paris Grand Slam. More than 500 athletes have already registered, approx. 200 women and 300 men from over 30 counrtries with huge teams from France, the Netherlands, Germany and of course Belgium. Super talent mixed with World class athletes.
With the international training camp following the event also this year Herstal and Visé will be the ideal hub for Paris. Traditionally teams from Pan America are welcomed in Belgium with already confirmed participation from Argentina, Cuba and Canada. The Canadians have a tremendous team for both men and women and booked world class results in 2018.
But also teams from Africa will prepare in Belgium coming from Congo, Morocco, Angola and Mauritius.
The registration is still open and the organization invites all teams to prepare at the the International Belgian adidas Judo Open for both men and women and join the EJU Training Camp in Herstal, taking place the following week. Despite the before mentioned countries also the women's team of Russia will join the Training Camp.
The men's tournament has a long tradition in Visé were tradition makes the tournament but a good competition is always guaranteed. Always strong teams from Belgium, France, Germany, the Netherlands, Great Britain and many future World Championships medallists from Cuba started their season in Visé. Later Olympic champions such as Lukas Krpalek, Giuseppe Maddaloni, Kenzo Nakamura and Aurelio Miguel started in Visé. Also strong Japanese who later won Olympic medals won gold in Belgium such as Hisayoshi Harasawa or Cubans Asley Gonzalez and Oscar Brayson set the preparation in the fifth week of the year.
Join the International Belgian adidas Judo Open in Visé (men) and Herstal (women)
The podiums are awarded with prize money, more than enough to taste the Belgium cuisine and hospitality (we mean beer).