Artsiom Kolasau takes double gold with Olympic Team Event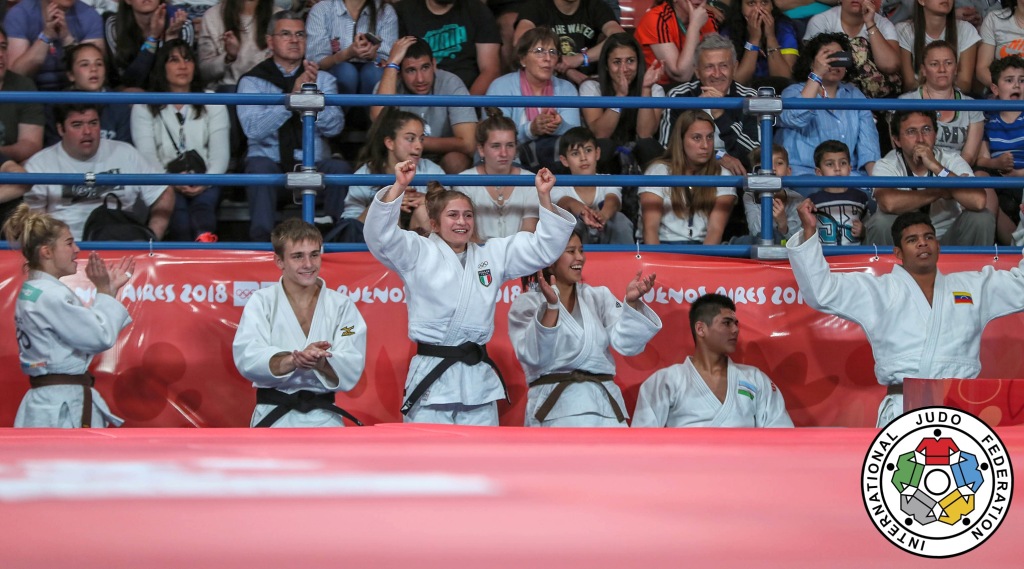 10 Oct 2018 22:50
by Mark Pickering - IJF
IJF Media Team / International Judo Federation
The final of the Team event of the Youth Olympic Games in Buenos Aires delivered a mix of athletes. The teams were named after the host cities of the Olympic Games, it was the Team Beijing that won the tournament ahead of Team Athens for the silver medals and Team London and Team Rio de Janeiro for the bronze medals.
The final opposed Team Beijing and Team Athens. Paterne Karabagega, who was coaching Fleury Ihozeko of Burundi was very happy: "On the one hand, I am a bit sad because the team lost the semifinal, but on the other hand honestly I am really happy, because we won a bronze medal. You have no idea what it represents for our country. An Olympic medal, this is amazing. Some years ago, that was only a dream, and today we have it. I am very proud of what Fleury did and that we could participate in those Games. There is a big difference between the seniors and the cadets. Here the young athletes are more relaxed, there is less stress involved. Less calculation. They step on the mat and they play. Sometime they lose, sometime they win. We still have a lot of work to do, but we are working hard and this bronze medal will give us hope for the future. Today, I am just happy."
Fleury is also thrilled with his performance: "It was hard, because to compete in U100kg I had to lose 10kg and during the individual tournament I felt tired. But today, in the team event, I was feeling much better. I am very proud for me but not only. I am honored for the whole team and the other countries that were competing with me today and for all the judoka in my country. This is a great day."
Belarussian judoka Artiom Kolasau won his second Olympic gold medal this week. He also won gold in the individual tournament.
Marius L. Vizer, the IJF President commented on these four days of competition: "The YOG of Buenos Aires are a good promotion for the sport and were an excellent promotion for judo in particular. They are an example of friendship and solidarity among young people around the world. The organization was very good and very well conducted by the International Olympic Committee. I hope that these Youth Games will grow in the future. It is a good thing for the unity of the world so that it takes a direction penned by the solidarity of the young people. Such an event can help create a more stable, conflict-free world and help promote peace on the planet."
Final Results
1 - Team Beijing
2 - Team Athens
3 - Team Rio de Janeiro
3 - Team London
Final
Team Athens vs. Team Beijing
Semi-Finals
Team Rio de Janeiro vs. Team Athens
Team Beijing vs. Team London
TEAM BEIJING
PULJIZ Ana Viktorija - CROATIA
TONIOLO Veronica - ITALY
PECHA Itzel - MEXICO
LIU Li-Ling - CHINESE TAIPEI
KOLASAU Artsiom - BELARUS
NAZAROV Jaykhunbek - UZBEKISTAN
PAEZ Carlos - VENEZUELA
TEAM ATHENS
THANGJAM Tababi Devi - INDIA
ANDRIAMIFEHY Mireille - MADAGASCAR
VISSER Marin - THE NETHERLANDS
PRETORIUS Christi Rose - ZIMBABWE
MONTEALEGRE Juan - COLOMBIA
PENA INSAUSTI Javier - SPAIN
ZRHARI Anwar - MOROCCO
BEZDEK Martin - CZECH REPUBLIC
like
Related judoka and events
Related judo videos
All videos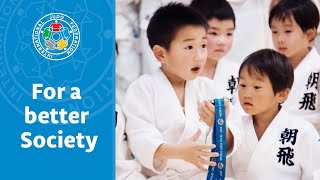 9 Oct 2018
Judo for the World global 2018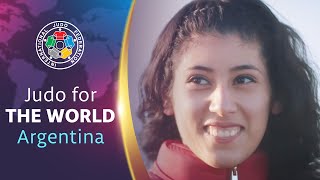 3 Oct 2018
IJF Judo for the world Argentina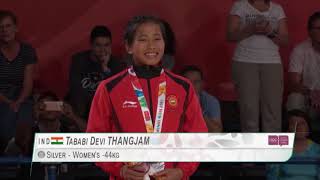 11 Oct 2018
YOG Judo Highlights - Buenos Aires 2018
All videos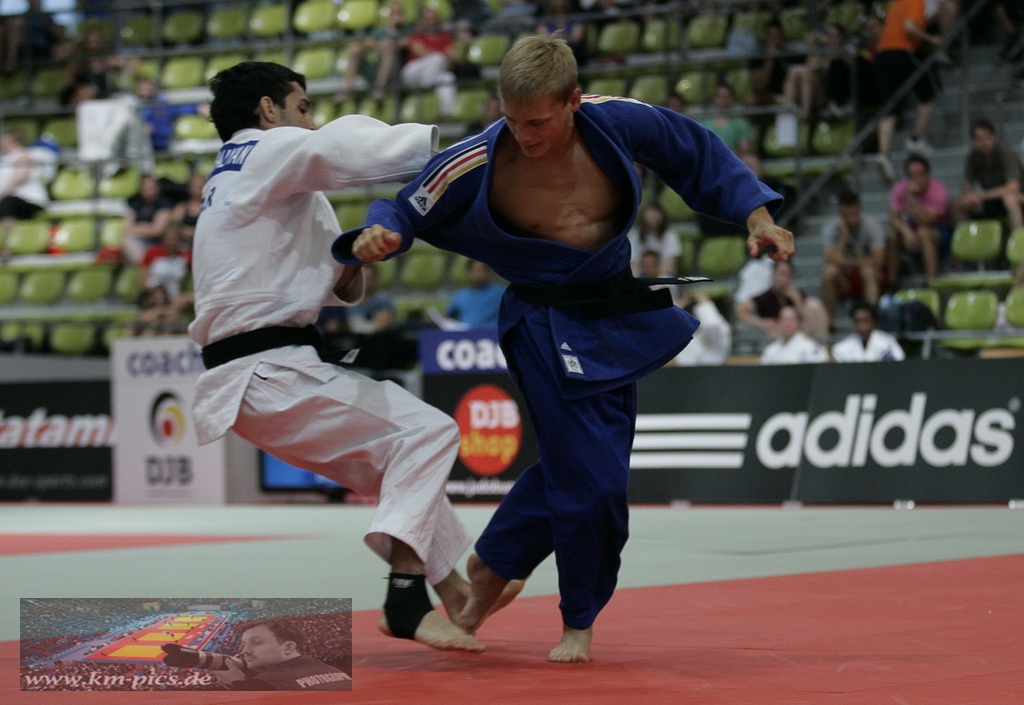 Danny-Paul Kiel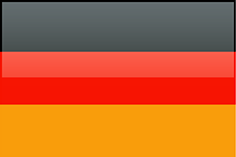 Germany
All JudoInside profiles of…
Judo results, photos, videos from…
More judo info than you can analyse 24/7! Share your results with your judo network. Become an insider!