Chizuru Arai retains the world title U70kg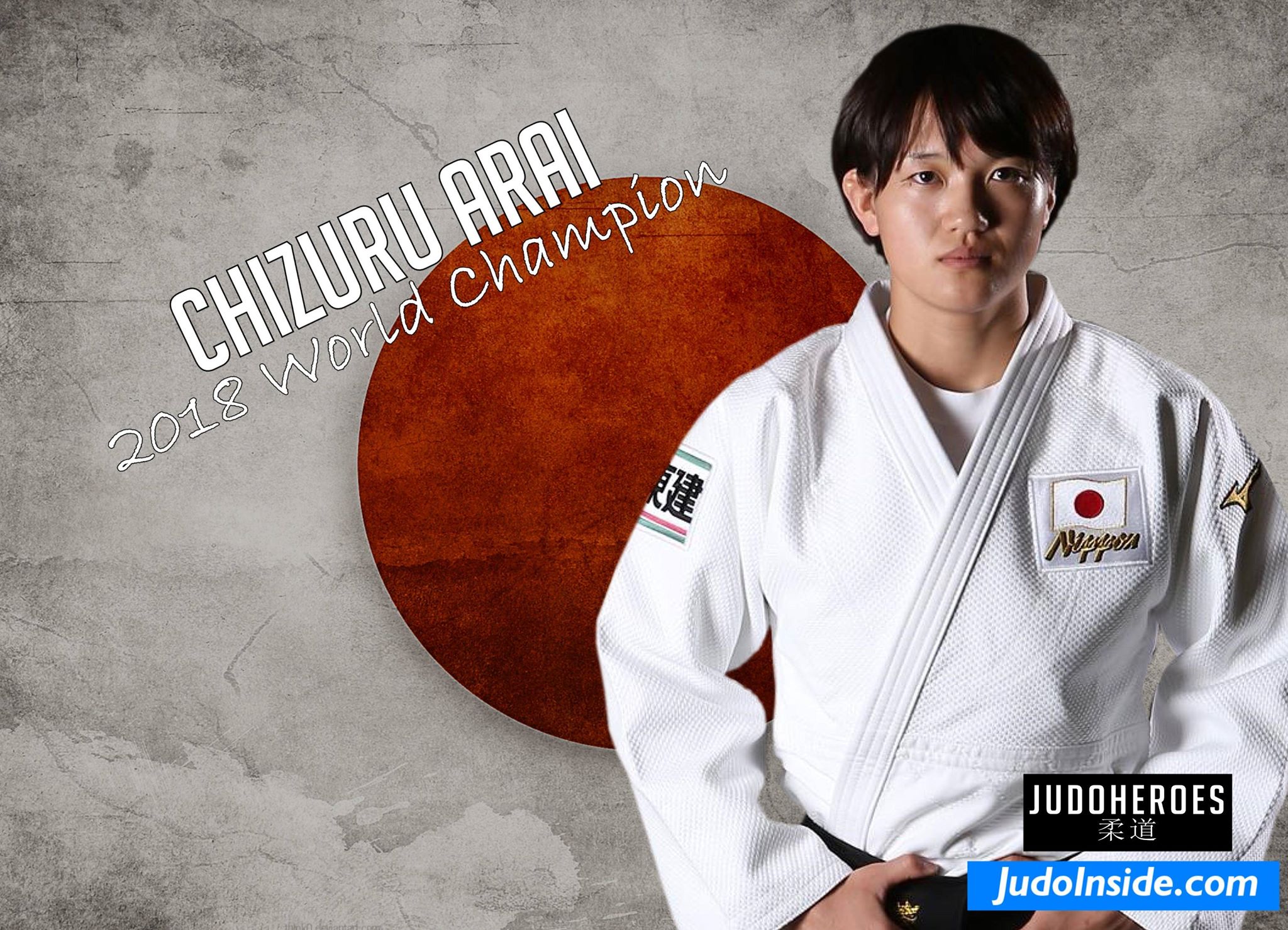 24 Sep 2018 15:30
JudoHeroes
Chizuru Arai retained the world title. The Japanese proved she is a classy judoka defeating all her opponents and all expectations. Against Marie-Eve Gahie who was on steam in her best ever tournament, Arai need just one attack to destroy all hope for the French.
The final was a direct battle for the world title, not just for that gold medal but also against the current World Champion Chiruzu Arai. Matrie Eve Gahie knew what was the assignment and started from the start with an offensive approach of the contest. She prepared with uchi-mata and turned position and turned her into a wazari. Not just once but twice she attacked the Japanese. While taking care not to be too greedy, Gahie didn't let go the smaller Japanese. Arai though came back with a beautiful uchimata and converted directly into oseikomi and finished the match in 90 seconds. She couldn't believe her own action and second world title. Normally she is stabilizing her emotions, but in this case it was hard to control the tears. Arai won her second World title.
In the contest for bronze it was Assmaa Niang who makde the first score via sumi gaeshi halfway the match. But the experienced Colombian Alvear came back quinckly with an o-soto-gari seconds later and scored a direct ippon and the bronze medal. Six medals at World Champions, three bronze and three gold medals since 2009. Her fifth consecutive medal.
Yoko Ono won a bronze medal by getting Maria Perez to the ground in her contest. Ono did everything she could to beat Perez on the ground where Perez is vulnerable. With two penalties on the board Perez had to take care and walked out of the contest area again, and played with the chance on hansoku but made it to the golden score. After 45 seconds Ono drifted her to the edge of the tatami and did receive her third penalty giving Ono the bronze medal.
In the semi final between Arai Chizuru and Maria Perez, Arai hit the Puerto Rican with a left o-uchi after three minutes in the contest.
French Marie-Eve Gahie was clear in her ambitions and overcame Assmaa Niang (MOR) in the semi final via oseikomi.
The first repechage match saw Yoko Ono defeating Sally Conway in the golden score. After almost a minute Ono launched an uchi-mata and threw Conway who finished seventh.
Kelita Zupancic led her repechage match against Yuri Alvear but the Colombian scored 90 seconds for the end and took over Alvear after an attack from the Canadian who got overbalanced.
Japan remais to dominate this weight category with prolongation for the World title and the 2016 Olympic title for Haruka Tachimoto who retired.