Juniors ad history to European Cup in Paks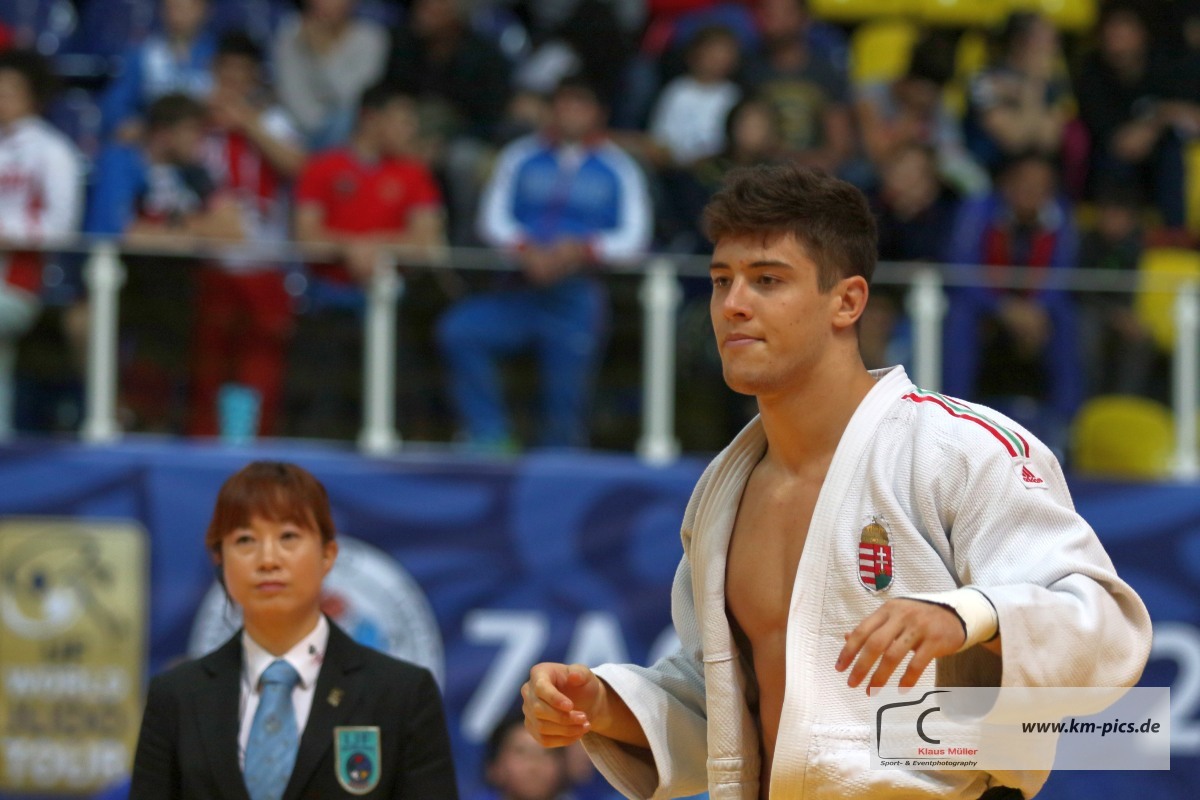 16 Jul 2018 14:30
Samira Rohn
The talents from the Ukraine were the best at the European Cup for Juniors in Paks. The annual judo tournament on the banks of the Danube river is since 2001 the place for Hungarian judo talent. The home team won three gold medals but also lost 4 finals of which U81kg delivered an all Hungarian final.
Robert Rajkai was the best for juniors U81kg. In the final he defeated Roland Goz. In the rich history of the Atom Cup Hungary won over 30 gold medals, actually 33 after this weekend. Among the winners Hedvig Karakas, Krisztian Toth, Attila Ungvari, Szabolcs Kriszan, Abigel Joo, Szabina Gercsak and of course Barna Bor, the man from Paks himself. Paks is a part of European history and delivered various champions like Antal Kovacs, Akos Braun and big Barna. But also later Olympic Champions started in Paks in the centre of Hungary: Tina Trstenjak won in 2007 and 2009, in the same year when Lukas Krpalek won and Fabio Basile in 2012 and 2014.
The second gold for Hungary was for Apor Toth U90kg, fought on Saturday. Endre Gunics delivered the third gold on Sunday U73kg a category with 39 athletes. In September the Junior European Championships will take place in Sofia with three European Cups to go: Prague, Berlin, Cluj.
The Ukraine was remarkably strong in Hungary where U100kg the crowd saw an all Ukraine final won by Yevhen Vehera. Slovenian Enej Marinic, the bronze World Junior medallist took gold +100kg in a final against another Hungarian talent Richard Waczulik. Dilshot Khalmatov won gold for Ukraine U55kg on Sunday. Lucian Bors Dumitrescu captured the 20th gold in the history for Romania. Also Italy has always sent strong teams to Paks which included Olympic medallists like Valentina Moscatt and 2016 champion Fabio Basile who won twice. Now the category U66kg was an all Italian affair. Luca Caggiano bested Edoardo Mella in the final, also 39 athletes here in this category.
The Ukraine was also the best among the women with two gold medals for Kateryna Sablieva (U44kg) and Anastasiya Antipina U63kg. In the final she defeated Anja Obradovic (SRB) who's back from an injury, sister Jovana won bronze. Slovenia won a second gold on Sunday after Zala Pecoler defeated Maya Goshen of Israel U70kg. Karla Prodan scored the double, she won last week in Gdynia and this time she was too strong in Paks. Fanni Toth (HUN) couldn't prevent a second gold in a row. It was only the sixth victory for Croatia in Paks, five by female judoka. Maria Hoellwart secured a gold medal for Austria. She defended her title successfully +78kg despite Hungarian and German opposition. On Sunday Mascha Ballhaus was successful for Germany U48kg in quite a nice field. Martina Castagnola took the first female gold for Italy by defeating Mascha's sister Seija Ballhaus (GER). Acelya Toprak continues European success, gold this time for the British in her category U57kg. Toprak was 15 when she first showed up at international European Cups and she regained the title that she won in 2016.
Who of all those is the next Olympic medallist?