Arleta Podolak and Karolina Pienkowska shine for homecrowd in Warsaw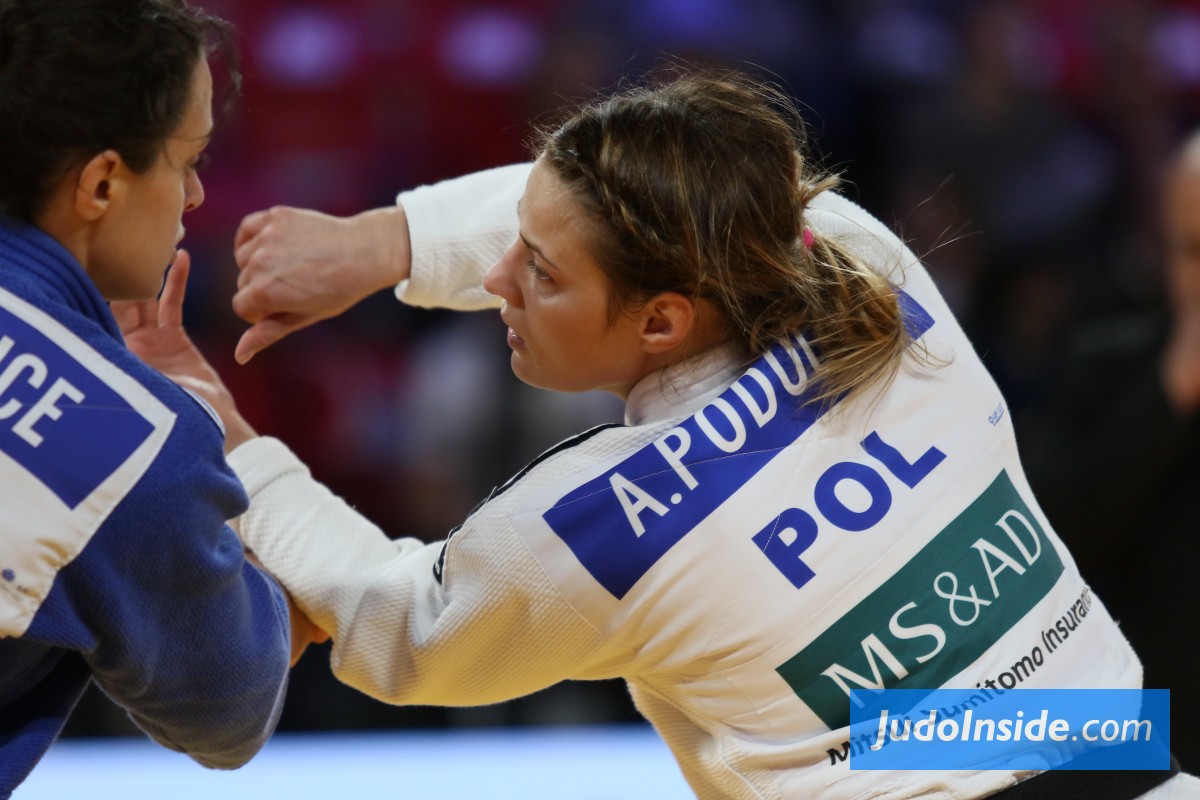 3 Mar 2018 19:15
JudoInside.com / judo news, results and photos
The Polish women have again done an excellent job with one more day to go at the European Open in Warsaw. With two gold medals, but five medals in total, Poland leads the medal table after Arleta Podolak and Karolina Pienkowska captured the first place in their categories.
The gold for Pienkowska was kind of expected after her good results of last month. In the final she had to defeat Khorloodoi Bishrelt of Mongolia in regular time of four minutes. In the semi final though Pienkowska needed almost seven minutes to defeat Irem Korkmaz of Turkey. IN her second fight she bested Miriam Schneider who took the bronze medal. Also Korkmaz won bronze, so clearly Pienkowska was the great winner of the day.
However the Polish success didn't stop with Pienkowska. The Polish women have strong aces in Arleta Podolak and Anna Borowska, and exactly that became the final. Podolak won this battle and prolonged her title of 2016. Borowska climbed from bronze in 2016 to silver this edition.
Podolak overcame Dutch Dewy Karthaus in the semi who captured the bronze with Tugba Zehir (TUR).
The category U63kg delivered a victory for Israel's Inbal Shemesh. In the final she beat Agata Zacheja, another Polish finalist among the 34 women in this category. Karolina Talach completed the five medals with bronze accompanied by Tina Zeltner who again showed her capacities in this new category. She even defeated Karolina Talach who won the European Open in Lisbon one month ago.
The day started with gold for Gerelmaa Erdenetsogt of Mongolia who defeated Gulkader Senturk, the first Turkish judoka out of three who medalled today, a best ever performance for Turkey in Poland. In 2010 Turkey won the last female medals. Last year Mongolian judoka were in three finals in Warsaw. Erdenetsogt beat Mira Ulrich (GER) in the semi final. French Sephora Corcher and Anne-Sophie Jura of Belgium finished the day with bronze in Warsaw.