The latest Judo News offered by JudoInside.com
Yakub Shamilov defeats Zantaraia in Grand Prix final
by Mark Pickering - IJF IJF Media Team / International Judo Federation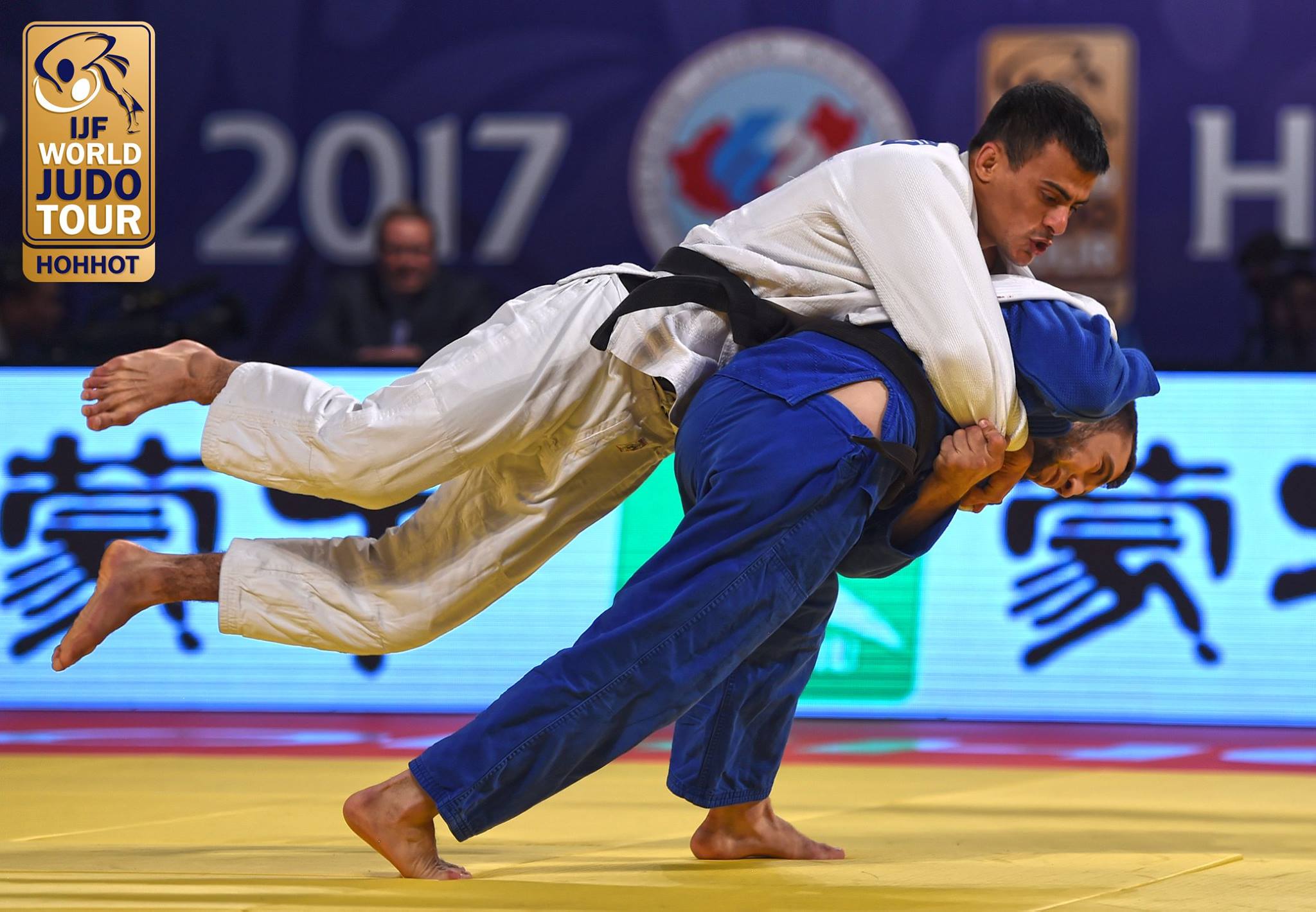 Yakub Shamilov (RUS) won the Chinese Grand Prix for the second time in his career with a marginal win over 2009 world champion and 2017 European Championships winner Georgii Zantaraia (UKR).
The 29-year-old won his last IJF medal in 2015 (Abu Dhabi Grand Slam bronze) but is a master of evasion, innovation and an all-round magical talent for the world for marvel. Ukrainian hero Zantaraia now has a rhythm at -66kg and will be a major contender in Budapest despite starting without a seeded position but it still remains to be seen if Russian winner Shamilov, who won gold in China in 2014, receives the call-up in August.
In the first semi-final Zantaraia saw off Tokyo Grand Slam bronze medallist Dovdon Altansukh (MGL) in golden score. A single shido was the difference as the Mongolian was penalised in added time to send the Ukrainian into the final.
In the second semi-final Abu Dhabi Grand Slam winner Shamilov narrowly defeated 23-year-old Grand Prix newcomer Yondonperenlei Baskhuu (MGL) by two waza-ari after a high-energy contest.
The first bronze medal was won by Yondonperenlei with a buzzer-beating score against former World Judo Masters bronze medallist Takaichi Kengo (JPN). The 23-year-old had a fine run during the preliminaries and made a medal-winning start to his Grand Prix career as Takaichi struggled to get to grips with the unorthodox Mongolian fighting style of Yondonperenlei. A pick up with one second left turned Takaichi over for a waza-ari score which went down well with the supporters in the stands as Mongolia imposed themselves further on day one.
The second bronze medal went to Tokyo Grand Slam silver medallist Hashiguchi Yuuki (JPN) who was at his explosive best against Dovdon as Japan came out on top against Mongolia this time around. Hashiguchi opened the scoring with a waza-ari from a sode-tsurikomi-goshi before throwing with a seoi-nage that lifted Dovdon up into the rafters before he turned out enough to only give away a waza-ari instead of the maximum score. The Mongolian battled away and almost got a juji-gatame at one point but his Japanese adversary was the stronger judoka and earned his place on the podium.
Give your ***** review of JudoInside
Give your ***** review of JudoInside
Related judoka and events
Related Judo Photos
Related Judo Videos
Related Judo News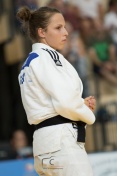 Lilo Schultz (NED)
26 years
| Result | City | Date |
| --- | --- | --- |
| 1 | Brasilia | 2019 |
| 1 | Montreal | 2019 |
| 1 | Marrakech | 2017 |
| 1 | Zagreb | 2017 |
| 3 | Budapest | 2017 |
| Result | City | Date |
| --- | --- | --- |
| 1 | Budapest | 2019 |
| 2 | Qingdao | 2019 |
| 3 | Brasilia | 2019 |
| 1 | Tokyo | 2019 |
| 3 | Montreal | 2019 |