The latest Judo News offered by JudoInside.com
The concussion is the underestimated injury in judo
Dr. med. Christophe Lambert and Dr. med. Ralph Akoto JudoInside.com / judo news, results and photos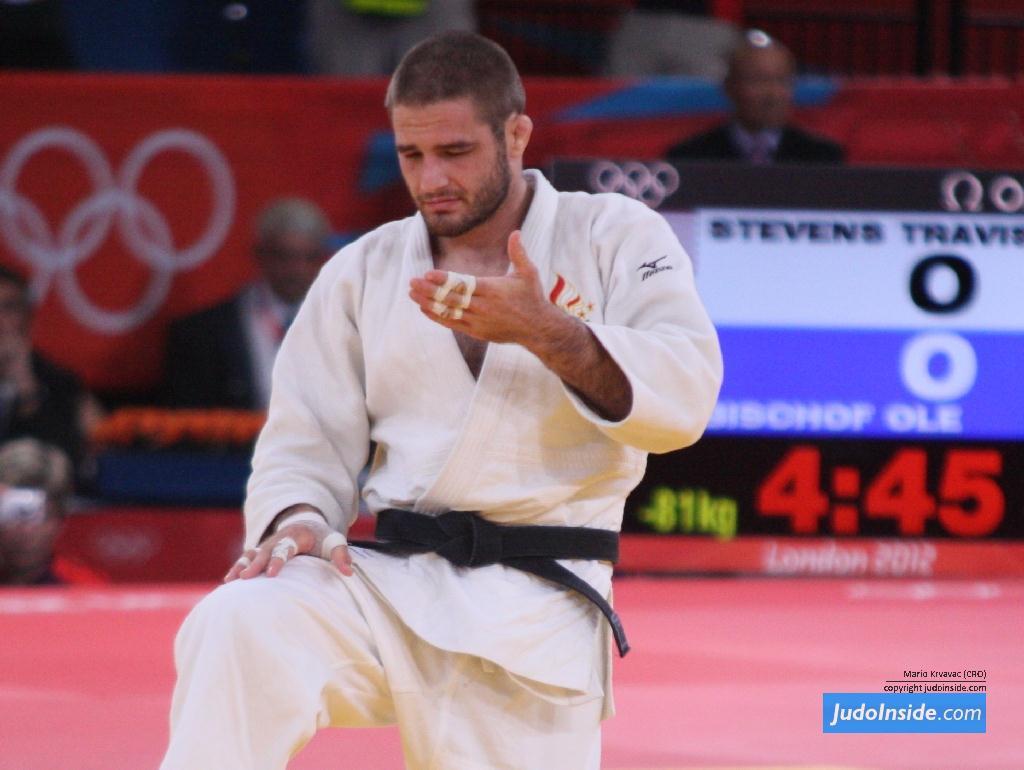 We all know Travis Stevens, the tiger who was head2head with Ole Bischof and who took Olympic silver in 2016 in Rio. At the Grand Prix in Dusseldorf in 2015 Travis Stevens throws the Frenchman Alain Schmitt with Uchi-mata ippon. When he wants to get up, Stevens stumbles and looks confused. In the repetition of the action you can see that he strikes his own knee against the head when throwing.
A hit of the head like in this case can lead to functional disturbances in the brain, which can then lead to neurological disturbances such as confussion or unconsciousness, also known as concussion (brain shaking).
Such situations occur repeatedly in the judo competition or training. In the study of Dr. med. Christophe Lambert and Dr. med. Ralph Akoto, the concussion was one of the injuries in the Top 12 injury list.
The brain has about 100 billion nerve cells and each one has over 1000 cross-links that allow the brain to work as a large closed unit. In the case of a concussion, these cross-links may break, and the interactions of the nerve cells are interrupted.
How can you recognize a concussion?
1. Visible indications for a concussion:
• Unconsciousness (lying motionless on the mat)
• balance problems
• Dizziness, empty eyes
• Confusion
2. Symptoms of a concussion
• headache, dizziness, nausea, vomiting, irritability, change in nature, memory gaps, pressure in the head, neck pain, noise sensitivity, etc.
3. Memory function
• Where are you?
• What time in the training / tournament?
• What was your last action?
• What day of the week is it?
• When was your last training?
If one of these symptoms occurs in an athlete, the sporting activity should be terminated immediately and a check made by medical personnel should be carried out. The recommendations listed here are taken from the Pocket Recognition Tool test of the FIFA.
But how do I behave after a concussion?
Christopher Lambert: "I can remember that in my career when I had concussion I waited one or two days until the headache was gone, and then I went back to the Tatami without any control."
Scientific studies show that the least time for the recovery of the nerve cells after brain vibration is 6 days, in severe cases even longer.
The American Doctor Dr. Bennet Omalu discovered the disease "CTE" (Chronic traumatic encephalopathy) in 2005. In the examination of brains in more than 100 deceased football players, clearly premature signs of dementia and brain atrophy (shrinkage of brain mass) were found. Omalu saw a direct link between repeated commotio and his findings.
Until now, cases of "CTE" could be found in sports such as football, boxing, ice hockey, MMA (mixed martial arts), baseball, soccer, rugby and wrestling.
Therefor a program was developed to protect the athletes from returning too early to the sport. We have adapted this program for Judo.
Level I
- Absolute calm and sports prohibition until all symptoms disappear (2-3 days)
- Do not drive a car
Level II
- light aerobic training (15 min stepper / wheel at 125 pulse)
(No jogging due to vibration)
Level III
- Interval training to test the circuit (force, sprints)
Level IV
- technique training without resistance and impact (Uchi-Komi, Nage-Komi without falling)
Level V
- normal competition training with Impact (Randori)
Level VI
- Return to competition
The next stage is reached only if the athlete is completely free of complaints.
If there is a resurgence of symptoms, the Judoka remain in the same stage until he is free of complaints.
This article is intended to help you to better recognize concussion of the brain in Judo and to protect our judoka from coming back too early.
A concussion has no direct visible consequences like a bone fracture but can still cause serious damage years later.
Related judoka and events
Related Judo Photos
Related Judo Videos
Related Judo News

Lauke Brouwers (NED)
17 years
| Result | City | Date |
| --- | --- | --- |
| 2 | Düsseldorf | 21 Feb |
| 1 | Budapest | 2019 |
| 2 | Qingdao | 2019 |
| 1 | Osaka | 2019 |
| 1 | Odivelas | 2019 |
| Result | City | Date |
| --- | --- | --- |
| 1 | Düsseldorf | 21 Feb |
| 2 | Osaka | 2019 |
| 1 | Tokyo | 2019 |
| 1 | Tokyo | 2019 |
| 1 | Hohhot | 2019 |