Latvian cadets are warming up for European Championships in Baltic States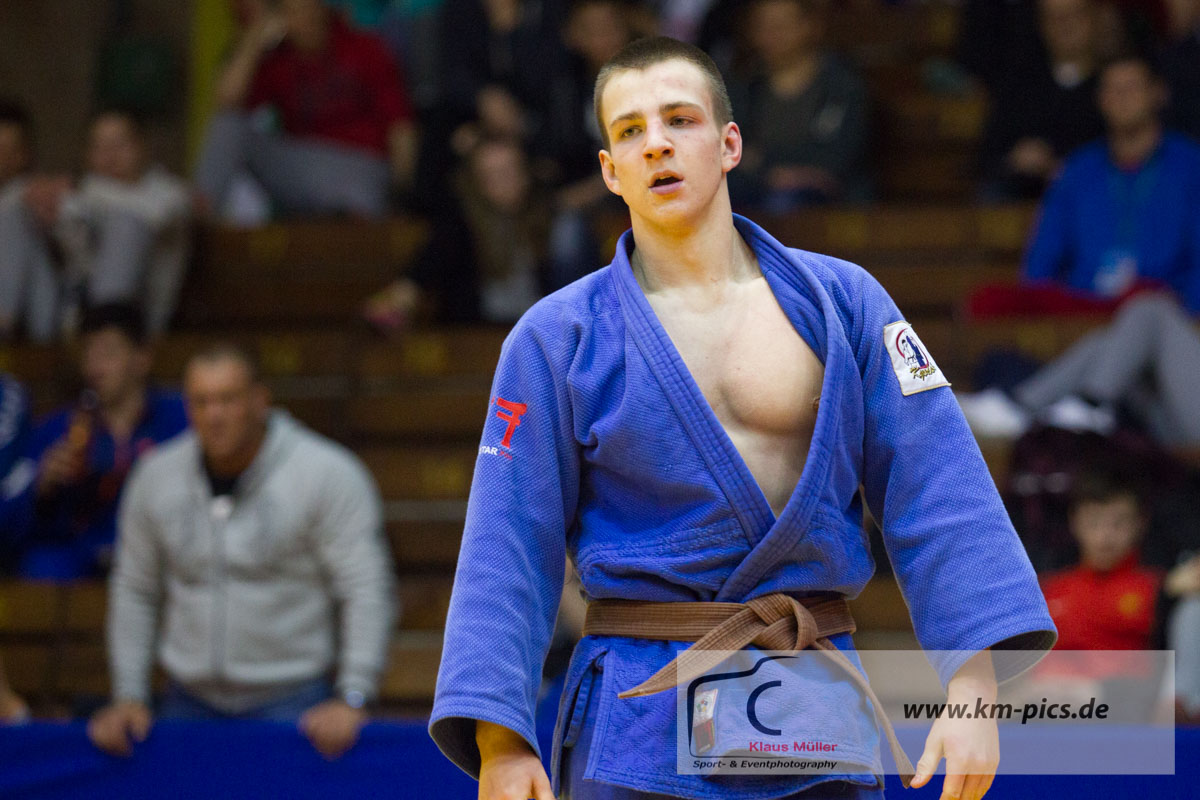 11 Apr 2017 13:55
Klaus Müller / Watch: https://km-pics.de/
The Azeri young men and German young women have had a good practice at the European Cup for Juniors in Teplice. Their practice ended in a substantial amount of gold medals which is a good grade for the Cadet European Championships end of June in Kaunas in Lithuania. Neighbours Latvia showed a good form.
Ali Askarzade of Azerbaijan took gold U50kg, his second of the season. U50kg is traditionally one of the stronger categories for the Azeri, two medals for Turkey in this category, and gold U55kg by Mihrac Akkus, silver for Azerbaijan in this final, bronze for host Czech Republic, their only medal this weekend. Again gold for Azerbaijan when Vusal Ibrahimov defeated Mateo Cuk U60kg in a field of 63 young men, also he won his second title this year. The U66kg category however was the top with 75 boys with Latvian Artjoms Galaktionovs who claimed the gold. Polish Adam Stodolski won the gold medal U73kg and Marat Kryzhanskyi of the Ukraine bested the second Italian finalist. It was a great weekend for Latvia the claimed a second medal, towards the European Cadet Championships this is a huge boost for the confidence and interest in the event from the home crowd. Emils Gerkens candidate himself for a medal with gold in Teplice. The last gold for young men was again for Azerbaijan when Mahammad Abdullayev was again the best +90kg. Six medals for Azerbaijan, the same amount as Turkey that is coming up in the men's division in this age class where the women have always ruled.
Among young women it is now Germany that rules, also in Teplice with ten medals and two gold for Marlene Galandi (U78kg) and Hanna Rollwage (+78kg). But there were also three silver medals for the German team: Andrea Stojadinov bested Jana Gussenberg in the final U48kg. The Serbian is certainly a good candidate for the European Cadet title. Szofi Ozbas of Hungary won the gold U52kg against Annika Wuerfel (GER) and Georgian Mariam Tchanturia defeated Annabelle Winzig (GER) U63kg.
The first gold medal of the day was for Azerbaijan, just like the men, their lightweights are amazing with Vusala Karimova as golden girl. Hungary won two gold medals by Ozbas and Timea Kardos U44kg. Finally gold for Italy when Giovanna Fusco overcame Serbian Marica Perisic U57kg.
In Teplice no Russians, but they have been the most successful so far this year, clearly followed by Azerbaijan. Italy and Hungary also have a good young generation. Lithuania will host the first ever European Championships in the history but they bear medals so far over the last two seasons.