The latest Judo News offered by JudoInside.com
Daniel Ben David shows stunning judo at European Cup Katowice
Klaus Müller / Watch: https://km-pics.de/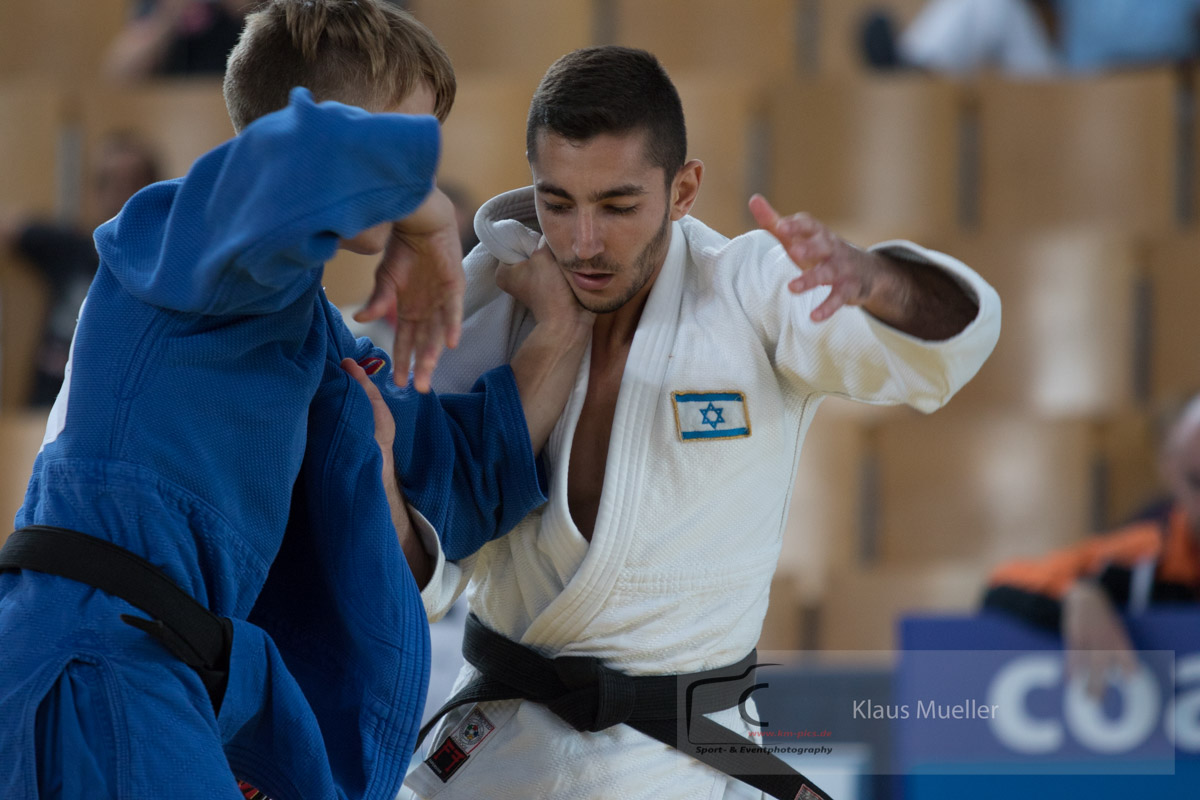 Warsaw has held a European Open event for the last 26 years. The only previous occasion for the city of Katowice to host the Polish Open was in 1991. Now, in 2017, some of the best judoka are back in action in the southern Polish city.
In the final U60kg, 20 year-old Israeli Daniel Ben David launched a superb thrown to catch Lasha Chaduneli for ippon. Ben David was in an absolutely incredible form. He scored eight wazari during the day and produced two ippons. Ben David won two European Cups for Juniors last year, but he appears to have shattered the barriers of senior judo with his first major victory. As a cadet, he won bronze at the European Cadet Championships in 2013, so he demonstrated his talent earlier in his career. This time, however, he needed six victories against relatively seasoned opponents to get the gold, and he did in style.
Czech judoka David Pulkrabek scored his second wazari in the last twenty seconds and grabbed the bronze U60kg against Sharatov (KAZ). Raul Diaz Lopez of Spain came up with a technique in the golden score and took Zhenisbek (KAZ) down with osoto-gaki.
In the final U66kg Bogdan Iadov caught Gevorg Khachatrian when he tried to hook Iadov. The counter scored waza-ari for Iadov in the last minute and he finished off with an osaekomi against his compatriot. Iadov showed his respect to Khachatrian, but was the man on the highest podium position.
Aleksander Beta led by two waza-ari and was being chased by his opponent, Andreas Tiefgraber of Austria, in the bronze medal bout. In the last minute, Beta countered with a throw and controlled Tiefgraber on the ground as chasing Beta had sapped his energy. Another medal for Poland went to Patryk Wawrzycek, who didn't have to fight for bronze against Alberto Gaitero.
The last gold went to Spanish Javier Ramirez. His last victory occurred in 2012 in the city of Madrid. In Poland, Ramirez's opponent was Jaromir Jezek of the Czech Republic, whose last victory also occured in Madrid (2010). Last year, Ramirez lost bouts in two finals appearances. In final minute, Ramirez scored with a drop seoi-nage and secured his second major victory of his career. Jezek was in the final of the Grand Prix in Almaty last year, but was again on the podium with silver.
Bronze was reserved for Zviad Kapanadze of Georgia and for Serghiy Drebot of the Ukraine. Kapanadze scored in the dying seconds of his match against Fedosejenkovs of Latvia.
The Ukraine finished with three different colours of medals at the conclusion of Day 1. Spain and Israel both won gold, as well. Tomorrow will see more action in Katowice.
Related judoka and events
Related Judo Photos
Related Judo News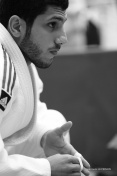 Khalifa Alhosani (UAE)
22 years
| Result | City | Date |
| --- | --- | --- |
| 1 | Düsseldorf | 2020 |
| 2 | Osaka | 2019 |
| 1 | Tokyo | 2019 |
| 1 | Tokyo | 2019 |
| 1 | Hohhot | 2019 |
| Result | City | Date |
| --- | --- | --- |
| 1 | Düsseldorf | 2020 |
| 1 | Osaka | 2019 |
| 1 | Tokyo | 2019 |
| 3 | Tokyo | 2019 |
| 2 | Fukuoka | 2019 |