The latest Judo News offered by JudoInside.com
Russia tops the table at European Cup in Belgrade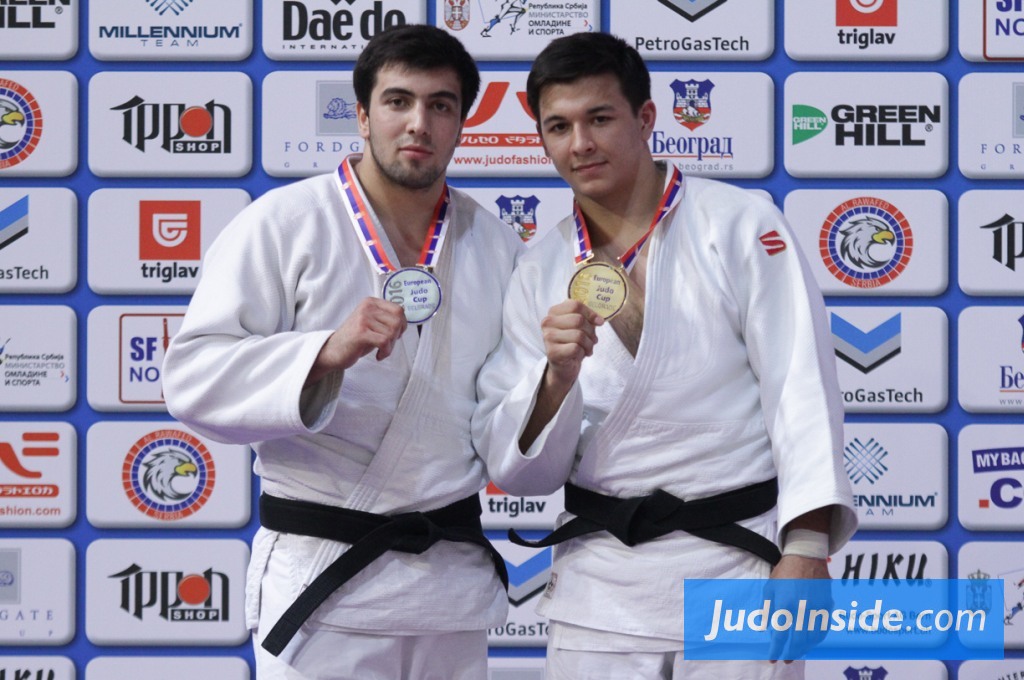 The organisation of the European Cup can be happy with high level judo with 331 judoka and Russia as strongest nation. The Russians doubled the score of Saturday with another four gold medals. Two German men won gold on Sunday starting with Benjamin Muennich.
Muennich was in the final U81kg against Abbas Azizov of Russia. Azizov led by yuko but Muennich came back by wazari, but the Russian kept the pressure high on Muennich. Azizov won the European Cup in Orenburg this year and took bronze in Celje. Despite a second yuko for Azizov Muennich could take the gold. After silver in Bratislava a nice motivation and his first international gold medal. This year he won silver at the German Championships and the man from Cologne is in judo now for ten years going to international tournaments. Being 26 years it was about time to take a gold medal. "Yes it's hard to describe this victory, because I can't explain what was the difference maker. I was here in 2010 when this tournament hadn't a European Cup status and I took a silver medal, this is the second time here, and I had something to finish which I did. I took a few silver medals lately indeed, but today was just "wahnsinn" a great feeling. Fighting five matches, but perhaps later I can reconstruct why I won all five this time."
Dutchman Jesper Smink led quickly by wazari against Milan Koller (HUN) and could hold the pressure. Another Dutchman Nick Kelly snatched the bronze after a good of judo against Guillaume Riou after he scored yuko in the last minute and added a wazari to finish it off. Two useful bronze medals for the Netherlands.
Women U70kg
The gold for women U70kg was for 19-year old Ekaterina Tokareva of Russia who surprised 2013 winner Aleksandra Samardzic of Bosnia. Samardzic is still the youngest ever winner of the European Cup in Belgrade, in 2013 when she was 15, but this time she got surprised. In 2014 Samardzic lost the final too, but at least she will go as first seeded to the European U23 Championships in Tel Aviv, with these points she rises from three to one in the ranking. Tokareva won the second European Cup medal this season after taking bronze in Celje.
Bronze was captured for Alix Renaud–Roy claimed the first and only Canadian medal. After two minutes the Canadian defeated Dutch Margit de Voogd by ippon. Maya Thoyer (FRA) won the bronze against Ivana Jandric (SRB).
Men U90kg
David Tekic of Germany and Dmitry Gerasimenko of Serbia made a thriller of a match, no scores though in the first five minutes resulting in a golden score. Within a minute Tekic struck with ippon received the respect of the crowd who understand his Serbian name. Tekic was born in Novisad.
Anthony Laignes (FRA) took the second gold after he defeated Bosko Ostojic (SRB).
Dutchman Bas van Empelen was proud to get a bronze medal in Serbia defeating European ui23 Champion David Klammert on his road to bronze, but didn't have to fight the last match.
Women U78kg
The final for women U78kg between Antonina Shmeleva (RUS) and Evelin Salanki (HUN) decided on penalties, four was enough for the victory for Shmeleva, who is the best friend of Saturday U63 winner Diana Dzhigaros. "Yes we are best friends despite I am from Moscow and she is from Volgograd so it is nice to both win a gold medal here."
Two Croatian ladies fighting bronze: Karla Prodan (18) and Ivana Maranic (25), the younger athlete won the battle. Italian Melora Rosetta captured bronze against Sabina Haracic (BIH).
Two Russian men reached the final U100kg, as expected. Niyaz Ilyasov and Niiaz Bilalov. No scores in the first two minutes as they know eachother so well. But Bilalov who is one year older and has the most international experience with bronze at the Grand Slam in Tyumen. In the match it was Bilalov who decided who won gold by oseikomi after three minutes. Ilyasov who was World Junior Champion in 2015 fought a good match. "He is a strong man (over Ilyasov) and it's never nice to fight someone of your own country, although we live far away (he in Rostov and I am Kazan), we know eachother well. But Bilalov is coming, he is one year younger but very strong" complimented the winner.
First seeded Ferdinand Ansah (NED) took a bronze medal after four matches, at the fifth he just had to bow for the bronze as Matej Hajas was injured.
The second bronze for Max Hageneder from Linz in Austria continues to develop. Last years he was seventh in Belgrade, this time the podium despite an injury of six months out. "I was actually a bit nervous as this was my first tournament again, but this bronze is okay." Daniel Matei (ROU) was his last victim and had to leave the battlefield with an injured shoulder.
Women +78kg
The final +78 was super tight between Ivana Sutalo of Croatia and Mercedesz Szigetvari (HUN). Sutalo seemed to win by ippon but her score was pulled back and both athletes were in balance by wazari in the last minute. Sutalo had the advance of two penalties against Szigetvari and pulled to gold to Croatia. The heavyweight bronze medals for women went to Hungarians Emese Karpati and Kitti Nagy. Three Hungarians on the podium but gold back to Dubrovnik, the hometown of Sutalo.
Men +100kg
Tamerlan Bashaev of Russia claimed the gold in the heavyweight category. He won this year the European Cups in Orenburg and Celje and last year the World Junior title. Bashaev is ready for the senior level and proved his case in Belgrade after defeating his four opponents. Vito Dragic from Slovenia was the last in the final, but Bashaev scored a wazari in the beginning and could hold his comfortable lead and scored ippon after two minutes in the match. Nice detail is that Vito Dragic was the number one in the European Cup ranking, but now Bashaev took over his position. Not important for Tel Aviv as Dragic is born in 1993.
The Serbian crowd had to stay until end as two bronze medals were captured. The crowd applauded for Zarko Culum of Serbia who won bronze against Mircea Croitoru (ROU). Nikola Jeremic surprised Russian Musa Tumenov who led the match but got caught by ippon one minute for the end.
Next year this event will be a European Open but at 17 December many athletes will fight at the European Club Championships in Belgrade, in a bigger hall with many nationalities and team spirit.
Related judoka and events
Related Judo Photos
Related Judo Videos
Related Judo News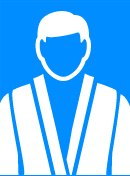 Vladyslav Berezka (UKR)
23 years
| Result | City | Date |
| --- | --- | --- |
| 1 | Düsseldorf | 2020 |
| 2 | Osaka | 2019 |
| 1 | Tokyo | 2019 |
| 1 | Tokyo | 2019 |
| 1 | Hohhot | 2019 |
| Result | City | Date |
| --- | --- | --- |
| 1 | Düsseldorf | 2020 |
| 1 | Osaka | 2019 |
| 1 | Tokyo | 2019 |
| 3 | Tokyo | 2019 |
| 2 | Fukuoka | 2019 |