The latest Judo News offered by JudoInside.com
Six proud golden countries at Euro Open in Tallinn
European Judo Union / EJU / Copyright: www.eju.net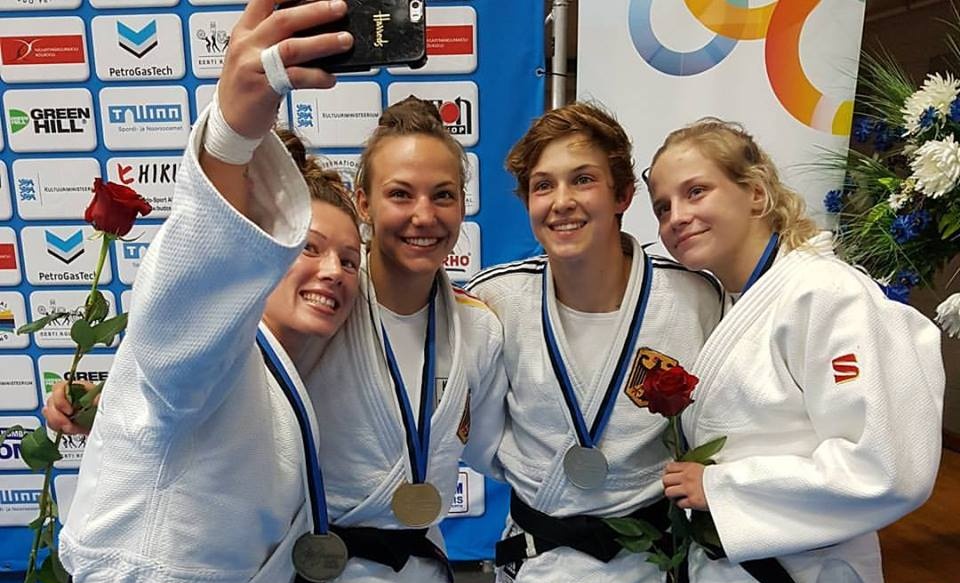 Six winning nations at the first day of the European Open in Tallinn is the result with Germany leading the medal tally only nation that captured two gold medals. Ines Beischmidt and Amelie Stoll took the gold medals U52kg and U57kg. A great result in one day. In 2012 the German team won four gold medals after two days.
Beischmidt won her final against fellow German Nieke Nordmeyer. Beischmidt, 21 is national senior champion in 2016 in Hamburg U52kg. At German Junior championships she claimed three silver medals U52kg. Beischmidt won a few European Cup medals for Juniors but this gold in Tallinn seems her best result. She won all her three matches.
Amelie Stoll is in a great shape. German judoka Amelie Stoll won the senior European Cup in Saarbrucken two weeks ago and won her first European Open title. She had to win four matches and in the final British Bekky Livesey couldn't stop Stoll who captured the gold in 48 seconds.
Noa Minsker of Israel won gold U48kg. She is the successor of Shira Rishony who won the title in Tallinn in 2014, at the previous edition, the tournament wasn't held last year. Minsker overcame Polish Ewa Konieczny in the final with just a penalty difference. The Israelian lightweight won the European U23 silver in 2015. She won her first World Cup in 2015 in Sofia and bronze in 2016 and gold at the Euro Open in Warsaw, but this European Open gives her a good motivation. Unfortunately she cannot compete anymore at the European U23 Championships this year held in Tel Aviv in November as she just turned 23 in June.
The title for women U63kg went to British European Junior champion Lucy Renshall in a close final against Magdalena Krssakova of Austria. Renshall fought four matches in Tallinn and was almost sixteen minutes on the mat. Against Krssakova she led by wazari. Renshall is for sure one of the candidates to take the U23 European title. The 20-year old Briton took various national titles for Cadets and Juniors. In 2015 she won three European Cups and took the British senior title U63kg and won her first World Cup today in Tallinn.
In the men's lightweight class Joaquin Gomis of Spain became the second man after Olympian Sugoi Uriarte who won a World Cup event in 2016. Gomis won his three matches and overcame Philipp Graf of Germany in the final. He needed the full fifteen matches plus extra time today in Estonia.
Brazil sent its finest male talents and was successful with golden boy Daniel Cargnin. He won bronze at the 2015 World Junior Championships in Abu Dhabi and is World Ranking leader U66kg in the junior division. Cargnin showed his skills and won five matches, two by ippon, including his final against Patryk Wawrzyczek of Poland.
Neighbour country Latvia cheered for Dmitrijs Fedejesenkovs who won the European Open. It was six years ago since Latvia won a World Cup. Heavyweight Vladimirs Osnachs was the last to win, in 2010 in Madrid but in Tallinn Fedejesenkovs was able to defeat Dutchman Sam van 't Westende in the final. Fedosejenkovs won the national title in 2013 and Open title in 2014 U73kg. He won his first World Cup medal at the European Open in Sofia in 2016. Fedosejenkovs is former Latvian Cadet champion, but never achieved such performance as today in Estonia. "My hardest fight today was definitely the semi final against Macias and it is not because he was number one seed but because we fought so many times at different training camps that I knew it will take a good amount of hard work to defeat him today. About the seeding, I don't think it matters at all because at the end we must have our game plan for every single opponent we face. I never look at the seeding numbers…I think they mean nothing." Fedejesenkovs said to the EJU reporter.
"In the final I knew I had to focus on getting a quick reaction from my opponent Van 't Westende. I knew I had to create a situation where I make him to push forward, towards me so I can attack." Fedosejenkovs concluded his thoughts: "My target was to win a medal here today. I train hard not only for this gold medal today but for the long term goal which for me is Tokyo 2020. I felt really good this morning and throughout the day. I will continue the hard work. I need to work on my gripping structure and hopefully in Glasgow I can repeat my success."
Related judoka and events
Related Judo Photos
Related Judo News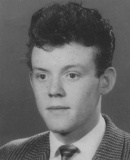 Joop Mackaay (NED)
83 years
| Result | City | Date |
| --- | --- | --- |
| 7 | Paris | 2020 |
| 1 | Tel Aviv | 2020 |
| 5 | Abu Dhabi | 2019 |
| 3 | Tokyo | 2019 |
| 7 | Ekaterinburg | 2019 |
| Result | City | Date |
| --- | --- | --- |
| 3 | Paris | 2020 |
| 3 | Brasilia | 2019 |
| 1 | Zagreb | 2019 |
| 1 | Budapest | 2019 |
| 7 | Hohhot | 2019 |