The Olympic Games judo nations reported by JudoInside.com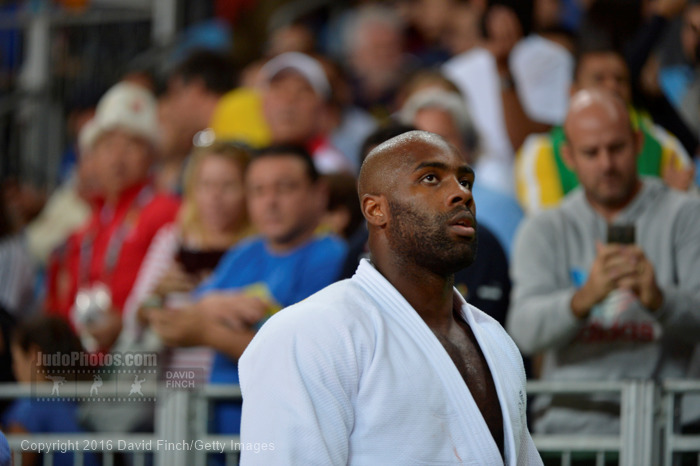 17 Aug 2016 13:15
David Finch / Judophotos.com
Some nations had spectacular results at the Olympic Games. Some due to a structural policy, some because of individuals or a good generation. Some nations will use the success to breed a new generation, to generate money and follow up on the success. Some countries may face the consequences of poor results. We reported the nations medalling in London and Rio.
Argentina
Paula Pareto is the flagship athlete of the nation with that single gold in judo, her second Olympic medal. But it's Pareto on her own.
Azerbaijan
2008 was the most successful Olympic Games for Azerbaijan, and no medals at all-in 2012, now they are on the way back with a good team and a good captain, Peter Seisenbacher.
Belgium
Belgium is stable and won again a medal, in 2012 Van Snick, now Van Tichelt, but follow up won't be easy, certainly not in the women's division in which Belgium wrote so much history.
Brazil
Brazil took one medal less than in 2012. Still judo is delivering heavily in the poor Brazilian overall performance with three medals of 11 in total so far. With the same women as in 2012, Brazil should try to develop the men as well, hopefully with the same passionate people around the team. Rafaela Silva turned into a rockstar status and her instagram exploded to the most popular judoka in the world. She's the only female gold medallist of her nation.
Canada
Canada won bronze in 2012, nothing in 2016 but was close with three top 8 judoka, more than ever since 1984. With the talents they should be able to grow over the next years
China
China won its first medal in the men's division, a turning point in judo. More will follow since the women's dominance is decreasing.
Colombia
Always Yuri Alvear, she's earned so much for her country, the best appreciation if new talents are arriving for the 2020 Games.
Cuba
With just one medal, Cuba isn't the dominant judo nation anymore, still enough, although a bit unlucky with three 5th places.
Czech Republic
Judo will hopefully be booming in Czech Republic with sportshero #1 Lukas Krpalek. What an amazing boost for judo.
France
Although less medals than in 2012, France can look back to highly successful Games with four finals, two won. The top nation of Europe.
Georgia
The single golden success of 2012 didn't get a follow up. A devastating result with just two medals. Enough talents for 2016, Georgia will always have a share, also in the future.
Germany
Just one medal is too poor for Germany. The successful could only snatch 1 bronze for Vargas Koch. Malzahn had competition, Frey didn't award himself.
Great Britain
That single medal for Sally Conway was good enough for the cheers. If the investment is the same for 2020, Great Britain may take another medal, if not, things can go worse.
Greece
The Iliadis era is over. Greece is back to a normal era, we've enjoyed it. No new judo talents at world level yet.
Hungary
Hungary always have talent, but the talents need more time and they are limited. They got to get used to the zero medals.
Israel
Israelian judoka have a 100% share in the Israelian overal medal table, can you imagine the impact of the two medals for Gerbi and Sasson. European U23 Championships are held in Tel Aviv for the first time since 1992.
Italy
Judo has the potential to grow in Italy after the unexpected success of two 21-year world class performances by Basile and Giuffrida. With Manzi, Pantano and Esposito brothers, there's a bright outlook for more success. The timing of the success was key again, this is learning material for other nations. It's not luck.
Japan
For the 2020 Tokyo Games Japan will invest heavily in Judo. Capturing 12 of the 29 medals judo is the top sport and top tradition. Japan is back but can be more dominant in the next games. Still it was a record, never a single country won 12 medals in an Olympic Judo Tournament.
Kazakhstan
One top 8 judoka for Kazachstan each four years wasn't enough. The next step is made with 2 lightweight medals.
Kosovo
Majlinda Kelmendi is the ambassador of her country, of new countries like Kosova. A country that made a golden debut. Hopefully more talents can qualify in 2020 because it's a small nation. Kelmendi is the star of the nation and meets with important national and international politicians such as US Vice president Joe Biden last week
Mongolia
More was expected from Mongolia, one silver medal and four top 8 places in total, the outcome is negative. But Mongolia will develop stronger in the next four years.
North Korea
North Korea may get new impulses with the organisation of the World Junior Championships in 2017 and they need it to compete with the rest of the world.
Portugal
Since 2000 Portugal hadn't won a medal and for teh story it's great that Telma Monteiro won this lacking medal, for the future the follow up is not ready for Olympic level.
Romania
Romania always had 2-3 medal candidates. This time on the bad side of the podium. The influence will decrease, and mainly based upon women. Not easy to get new talents of Olympic level.
Russia
In fact the success for Russia is the same as in 2012. Again two unexpected gold medals and a medal for the women finally. Good achieved, and they have so many talents, that there's enough competition in the future. The peak of two gold medals is work of four years 365 days dedication, despite the tremendous pressure.
Slovenia
Slovenia is likely the best performing judo nation in the world given their number of inhabitants with two super medals by Trstenjak and Velensek. What a success to prolong the title U63kg and to have three judoka in the top 5. Two medals of in total four medals for all sports, quite a stake.
South Korea
After the success of 2012 everyone was afraid for Korea, foremost the men. After Rio we can say that two silver and bronze are beyond the expectation, still not bad, but should be more.
The Netherlands
The Netherlands always had five top 8 athletes in the last three Olympic cycles. This year's performances with one bronze medal will have consequences. At European level The Dutch are still good, at World level they seemed to get short in a structural way.
United Arab Emirates
This Olympic cycle was marked by various nation transfers by judoka, the UAE transferred a whole team, but the results paid out and this medal by Toma was just the icing on the investment.
United States
The land of the free, home of the brave, the American mentality delivered two spectacular finallists. Harrison is double Olympic champion, she's living the dream. Pssst.. Nothing behind this generation
Uzbekistan
Uzbekistan is one of those former Russian nations that is extremely good in judo. With two medals again a huge success, especially in the lightweights more coming up.