The latest Judo News offered by JudoInside.com
The remarkable rise of British judoka Nekoda Davis
PA Sport taken from video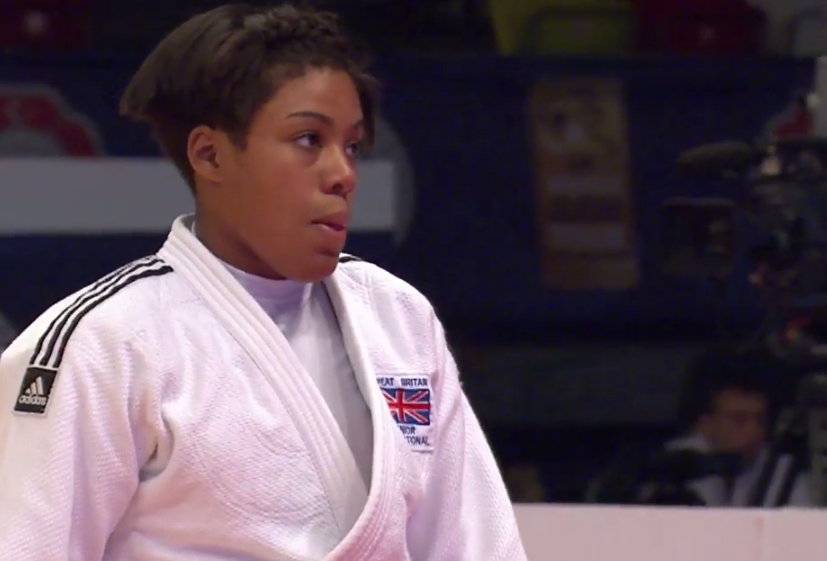 At the 2012 Olympic Games in London, Nekoda Davis was a volunteer, four years later, Davis has a great shot at medalling at the Olympics in Rio de Janeiro. Nekoda Davis rocketed herself to the top U57kg and gives Great Britain the chance to keep the 2012 judo boost that Gemma Gibbons and Karina Bryant initiated for their country.
The 23-year-old from Ealing Judo Club in London, who took an unpaid job in the administration department during the judo competition at the ExCel Centre, has exceeded expectations since, and will go to Rio ranked firmly in the world top 10 with a podium place as her realistic target.
It is a remarkable trajectory for Davis, who had long been marked out as a long-term prospect for Tokyo 2020 before a spectacular victory at last year's Croatia Open effectively sealed her place in Brazil and made her the name on all her rivals' lips.
Davis told Press Association Sport: "Originally just qualifying for Rio was the goal I was working towards but as time went on I started raising the bar higher. I was looking to perform well and maybe get on the podium, but now I'm only going there to win the gold.
"When I won in Croatia all the top players were there and it gave me a springboard straight into the top three in the world. That was really the moment when I realised I had a year to see how far I could get - but there is also the cushion of knowing Tokyo is the big aim too."
Davis - her first name was plucked at random from an Old Testament bible by an uncle - was introduced to judo at the age of six by her sports-mad mother Ivy, and emerged through the inevitable teenage tribulations to become one of the sport's best domestic prospects since her GB coach Kate Howey won bronze in Barcelona in 1992 at the age of 19.
Davis added: "I first realised I was quite good at judo when I went to the national finals in 2006 and came up against a girl who was a big rival of mine, and I went out there and threw her for ippon inside the first 30 seconds.
"Obviously when you get to a certain age you're singled out for looking quite muscley and the boys are always looking to pick a fight with you, and I wasn't sure I really liked the attention. But I came through it and if I could be seen as a role model for other girls to continue with their sports then I'd be delighted with that."
Davis managed to steal out from her office-based role back-stage in London long enough to catch sight of Gemma Gibbons winning her surprise silver medal. She is one of a seven-strong GB judo team hoping to emulate Gibbons in Rio, and will compete in the women's 57kg division.
She will do so under the instruction of Howey, who won a world title in 1997 to go alongside her two Olympic medals and coached Gibbons to become the first British woman to win an Olympic judo medal since her own success.
Howey said: "The attention on Nekoda is entirely justified. She's rocketed in the last 18 months of qualification and she's gone from being someone we hoped to get to Rio to someone who definitely has as great shot at medalling - both in Rio then in Tokyo in 2020."
Related judoka and events
Related Judo Photos
Related Judo Videos
Related Judo News