The latest Judo News offered by JudoInside.com
France leads the tango at European Open in Madrid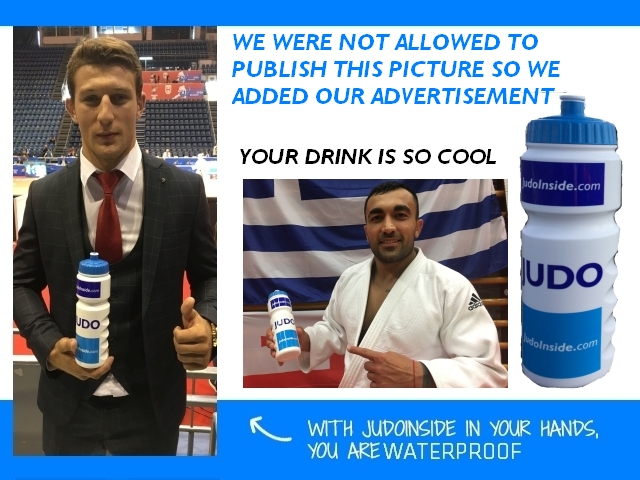 At the European Cup in Madrid in France, Russia and Germany were the best nations at day one. Irina Dolgova was the expected winner in the women's lightweight division U48kg. The Russian number four of the World Ranking is a potential Olympic medallist in good shape and she was the highest ranked judoka in the whole tournament.
Dolgova defeated Cheyenne Mounier of France in the final and defeated four women on her way to gold. The tiny Russian reacted to the EJU: "I haven't been competing for two months and it was very important to do a competition before the Olympic Games. I wasn't thinking much; I was just fighting. During my first fight I was stressed but after I pulled it together in my head too. I am happy not only because I won but I am also satisfied with my performance."
The gold for women U52kg was for Maria Ertl in an all German final against Nieke Nordmeyer. Only Estrella Lopez prevented a full German podium as Lopez overcame Ines Beischmidt for the bronze. The third German medallist Sonja Wirth won bronze against Miranda Wolfslag (NED). Ertl: "I am very happy, especially because we had four German athletes in the semis, so to come out on top it is very satisfying. My first three fights were not convincing at all but during the rest of the fights I managed to score by throwing. I was really pleased with both of my uchi-mata I did in the final."
French Lola Benarroche won her second World Cup of the season. In February she won European Open in Rome and on Saturday she claimed the victory U57kg in Madrid against Adi Grossman of Israel. She booked her first European Open senior medal. Bekky Livesey was able to keep a gold in the family as her sister, European U23 Champion, lost in her first match U63kg. This time Bekky on the stage accompanied by Theresa Stoll of Germany. Her opponent for bronze was her sister Amelie. And if you think it was a sisters agreement you're wrong. In thirty second Amelie made the first attack, but sister Theresa knew her too well and took over her attack with a superb Harai goshi resulting in ippon and bronze.
Vivian Herrmann won the second gold medal for Germany in the women's U63kg division. Herrmann defeated Rotem Shor in the golden score after an equal match. But Herrmann hooked in her leg more efficiently and got the score. Also Shor felt she had won, so a close finish, but gold for Germany and second silver for Israel. Herrmann: "I am very overwhelmed as I didn't feel well at all in the past couple of weeks but today I managd to pull it together, both, mentally and physycally."
France captured gold U60kg as Sylvain Goulet won all of his five matches including the final against Bulgarian strong man Yanislav Gerchev. The Bulgarian was seeded second as Spanish Fran Garrigos was number one, but Sylvain Goulet defeated the favourite in the quarter final. Goulet overcame his teammate Richard Vergnes in the semi. Gerchev defeated Oruj Valizada (AZE) in the semi. Fran Garrigos and Elbrus Zamanov (AZE) took the bronze medals.
Host Spain won four bronze medals, U66kg it was David Ramirez who captured gold, but he lost his semi final against Mathias Boucher. The French qualified for the final against the highest seeded man of the tournament; Giorgii Zantaraia. Back on the tatami he had no troubles catching up a gold medal. He won his four matches, although in the first two contests against Thomas Lissens (BEL) and Kevin Nanor (FRA) he had to fight five minutes. Good for Zantaraia who can need some minutes of action. David Larose captured bronze, he is not entirely retired and still good enough to reach this level. He could have been on the Olympics if he knew the outcome that Korval got suspended and Le Blouch was the man who qualified in the end. Magical Zantaraia will be eager to shine at Olympic level for the first time. After his gold medal Zantaraia said: "The purpose of the tournament was definitely preparation for the Olympic Games. Normally my last tournament supposed to be the Grand Prix in Tbilisi but I lost first fight there so me and my coach decided to come to Madrid to gain some more fights before the Olympics"
In the last male category U73kg it was Rustam Shevotsukov who defeated veteran Alim Gadanov in an all Russian final. Shevotsukov managed to turn Gadanov in a hold down for 20 seconds and gave Gadanov no chance and submitted. Still a joy to see Gadanov reaching the final in his style, new category, but a great judoka to watch. He defeated Dutch Sam van 't Westende in the semi final. The Dutchman also lost his bronze bout against the surprising Jorge Fernandes of Portugal. Telman Valiyev didn't have to fight his last bout as Hidayet Heydarov got durect hansoku in his semi final against Shevotsukov. The winner said to the EJU: "We had really good trainings with the Russian team and now I have the result of it. Everything was good today, my judo, my team and the organisation too. For me the final was good because I knew that Alim was left sided and that perfectly fits my right sided judo."
On Sunday more action in Madrid, with big names from Russia competing.
Related judoka and events
Related Judo Photos
Related Judo Videos
Related Judo News

Joao Macedo (BRA)
28 years
| Result | City | Date |
| --- | --- | --- |
| 1 | Brasilia | 2019 |
| 1 | Montreal | 2019 |
| 1 | Marrakech | 2017 |
| 1 | Zagreb | 2017 |
| 3 | Budapest | 2017 |
| Result | City | Date |
| --- | --- | --- |
| 1 | Budapest | 2019 |
| 2 | Qingdao | 2019 |
| 3 | Brasilia | 2019 |
| 1 | Tokyo | 2019 |
| 3 | Montreal | 2019 |