The latest Judo News offered by JudoInside.com
Franziska Konitz forced to quit judo immediately
Facebook Franziska Konitz Klaus Müller / Watch: https://km-pics.de/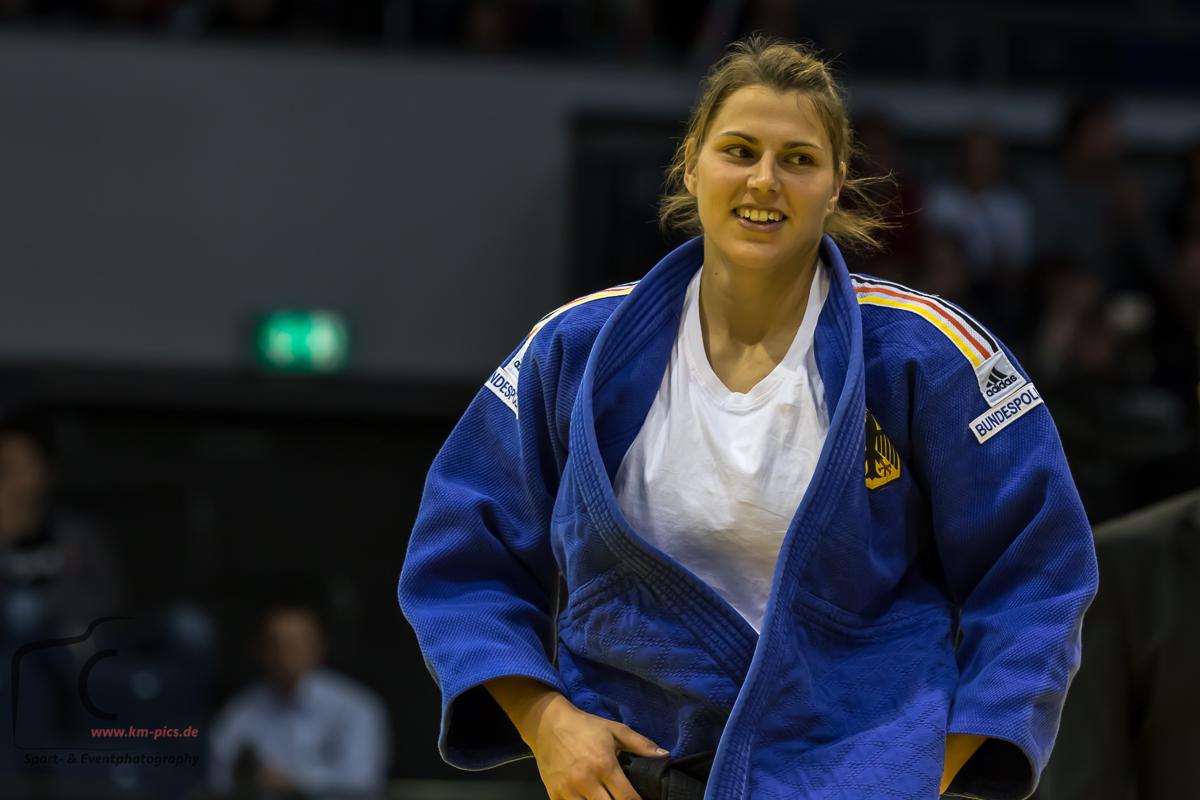 German heavyweight Franziska Konitz who's qualified for the Olympic Games, has to let go her dreams. Konitz is forced to quite judo with immediate effect. At her facebook she writes how she must leave her big dream. Konitz suffers a cervical vertebrae of the neck.
Konitz: "How do you react when a doctor tells you, you need to stop with your sport... A few weeks before your big dream, the 2016 Olympic games in Rio?! Exactly in this situation I'm stuck, I still can't believe it. If you have to let go of your dreams...
The last official qualifiers for the judoka is still running and not quite finished. My qualification for Rio went well, I was among the 10 best in the world and the best German in the world ranking. I was so good about it and was able to start on a hope. If I was at the end of the German Quali-duel against my national competitors Jasmin Külbs and Carolin Weiss also know have done it, you can't say. But for me, now that plays no role anymore."
Konitz got injured in the beginning of the year at the Training camp in Mittersill when she hurt her cervical vertebrae. An injury of the spine just below the skull. Any fall is a big danger.
Konitz: "Unfortunately, a conservative therapy remained unsuccessful and unfortunately, my injury is so acute that any further throw could lead to worse and consequential damages. This is, of course, not a risk we can take. Health comes first and I have to accept what my body tells me. The pain and my desire in my head is quite a fight but ... I just can't. It was a tough decision, but I have to quite top sports unwillingly, turn their backs and end my judo career at an early stage."
"I would have loved to compete in Rio after two nearly missed Olympic Games in 2008 and 2012. To achieve my big dream finally. But it is not to be. As soon as I get back in shape and healthy, I'm going to be in the normal Police Service. At this point, many thanks to everyone who supported me and made me stronger. I would like to thank my family, my friends, coaches and training partners, my Sports Club SV Berlin 2000 e. V., The Judo Federation and friends in Berlin, Berlin, Landessportbund Berlin e. V., The German judobund e. V., The German Olympic Sports Association."
"I would like to thank the whole team from the Olympic Training Center in Berlin, especially the doctors and physiotherapists, who helped me all those years, but especially also at the beginning of the year and have tried to get me "back" as soon as possible. But it didn't matter, my body just needs more time. At the moment, I'm just empty and disappointed, I'm definitely still need a while to process the whole thing. But I hope that at some point I hope can look back with a positive feeling on my achievements in judo."
Franzi
Related judoka and events
Related Judo Photos
Related Judo Videos
Related Judo News