The latest Judo News offered by JudoInside.com
Brazil shines in Olympic year at PanAm Championships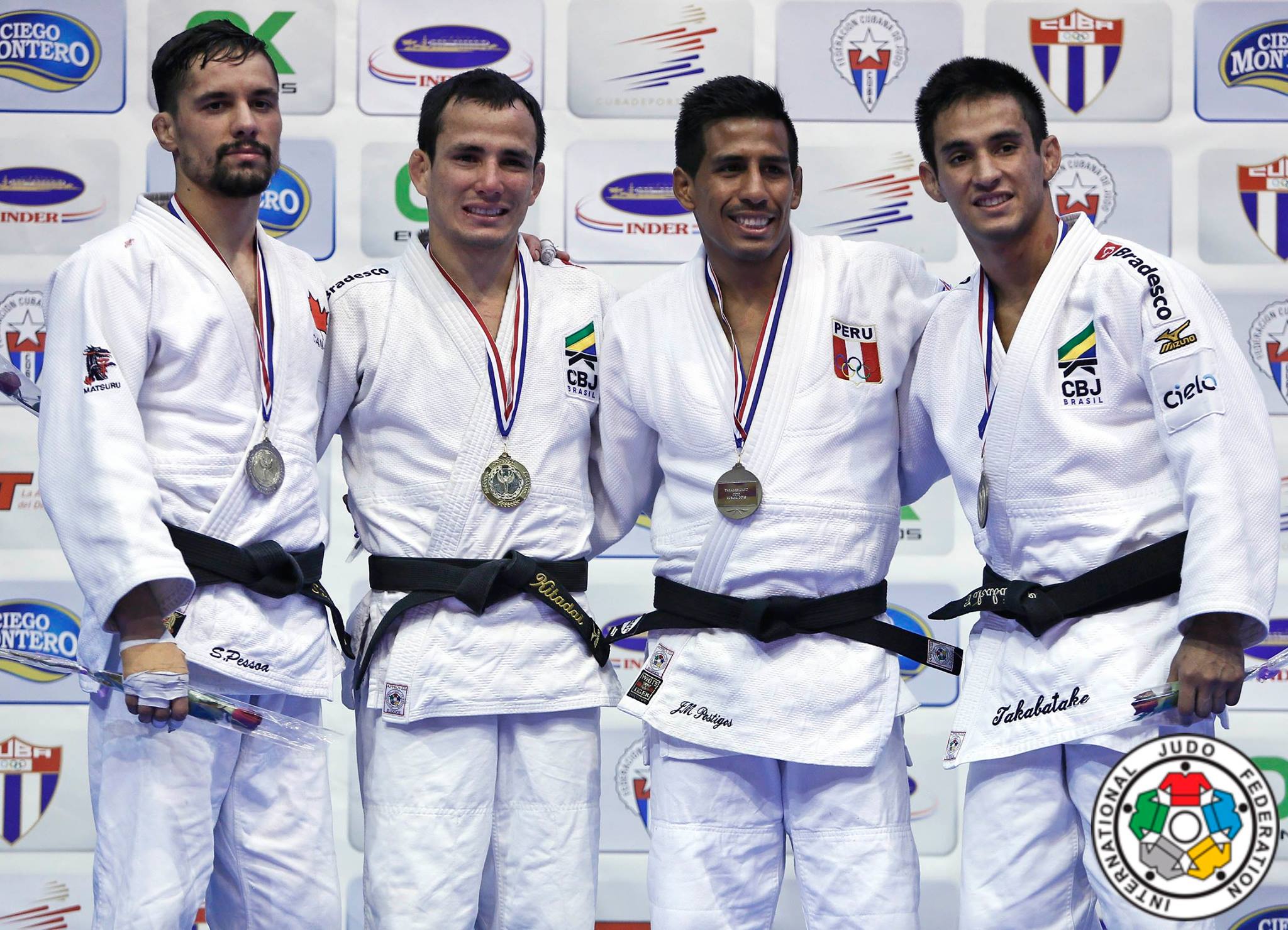 Brazil dominates the Pan American Championships in Havana are having completed the first day. With five gold medals, the target was more than reached. Canada and United States were able to win one title. The judo ball was opened with gold for Sarah Menezes, in a world level final against Paula Pareto Menezes defeated her for the seventh time in a direct confrontation U48kg.
In the category U52kg Erika Miranda prolonged her title and defeated Canadian Ecaterina Guica in the final. In 2015 Miranda defeated her twice as well.
Marti Malloy became the expected winner U57kg. The American defeated Canadian Catherine Beauchemin-Pinard this time. Beauchemin has always been a nasty opponent for Malloy and defeated her four times, but it's Malloy who usually strikes at the major events, but last time in 2015 it was Beauchemin-Pinard who beat Malloy at the World Championships.
Mariana Silva won the Pan American title U63kg just when she needed. Silva was silver medallist last year, but never won the gold. She secured her spot in the Olympic team and got in shape when the points were essential, she won silver at the Grand Slam in Samsun in April. In the final she defeated Maricet Espinosa who defeated Silva in January at the Grand Prix in Havana. Cuba won a medal in each weight category in the women division but wasn't able to grab the gold for its own crowd.
Also in the men's division it was Brazil that won two gold medals. U60kg Felipe Kitadai overcame Sergio Pessoa in the final. The second Brazil vs Canada final won by the Olympic organizer. Eric Takabatake (BRA) won bronze with Juan Postigos (PER). Charles Chibana regained his Pan Am title of 1014. One year ago he also won the Pan am Games title in 2015 but lost at the Pan am Championships. He needed a little confidence and a good victory. Eduardo Araujo of Mexico won silver in this category, his compatriot Angel Hernandez won bronze as well as another Canadian medal by Antoine Bouchard who won the title last year. Canada won six medals in total but the best was for last. Tis time another Brazil vs Canada confrontation but won by Arthur Margelidon against Alex Pombo who was PanAm Champion last year. Margelidon also won the PanAm Open in Lima in March.
Related judoka and events
Related Judo Photos
Related Judo Videos
Related Judo News