The latest Judo News offered by JudoInside.com
Nakaya and Udaka offer Japan double delight in Chelyabinsk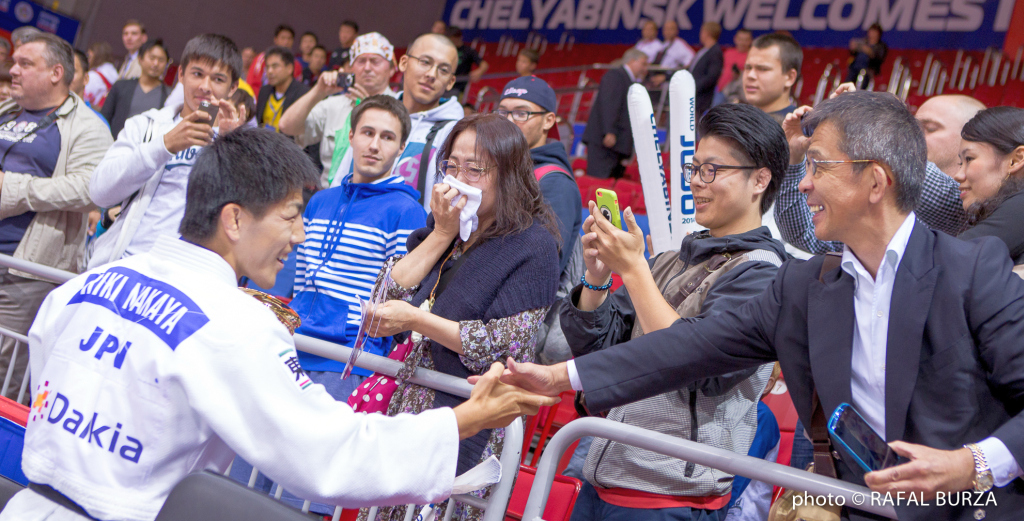 Japanese pair Riki Nakaya and Nae Udaka continued Japan's dominance at the World Championships in Chelyabinsk.
London 2012 silver medallist and former World Champion from 2011 Nakaya regained his World title with a perfect ippon against surprising rookie Kuk Hyon Hong of the Demoncratis Republic of Korea. Hong was really unknown until these Championships, although he had won the Asian title last year. The 25-year old Nakaya kept the U73kg World title in Japan as successor of his teammate Shohei Ono, who was kicked out in the early stages of the competition. He was not the only favourite who left the tournament with empty hands. Ugo Legrand, Sainjargal, Rok Draksic, Alex Pombo, Sagi Muki, Dex Elmont, Pierre Duprat, Lasha Shavdatuashvili, Khashbaatar Tsagaanbaatar, Miki Ungvari, they all lost for the final block and some really early.
The Devastating form by Ono could be because of his one year suspension by the All Japan Judo Federation.
World Champions U73kg since 1998
The born Moldava judoka Victor Scvortov wrote history for the United Arab Emirates, winning their first world medal ever, alongside with Russian Musa Mogushkov who won his first "big" medal U73kg category after being a superstar in U66 until the Olympic Games in London which was a disaster for him, now he is back on track. Although Shavdatuashvili and Draksic, also guys who fought U66kg came just a little too short today, but at least came into the 1/8 final.
Nae Udaka won her first world title in the golden score against the ever world runner-up Telma Monteiro of Portugal in the women U57kg category. Monteiro picked up an hansoku-make with a leg grab but during the match her dominance slipped away and Udaka smelled blood and saw golden twinkles in her eyes. In a tight final it was hard to say who was about to win, but Udaka got stronger and stronger and Monteiro was so eager to win this time that she made one mistake. The four-times European champion is also four times silver medallist. Not a list you want to be shown at, but to be honest, it is a great performance for the Portuguese who came from far to reach out again to the top of the world. Congratulations to such performance without pulling it too negative.
French European champion Automne Pavia and Sanne Verhagen of the Netherlands took the bronze medals. For both it was their first ever World Championships medal. Pavia and Verhagen both won a silver medal at the Junior World Championships but this medal they both needed badly. Pavia because she has been dominating European judo in her category and Verhagen because so many things happened to her in her private life last two years.
It was an great third day of the World Championships, where Olympic Champion Kaori Matsumoto was out in her second match by an armlock against Marti Malloy (USA). All light were on green for the US athlete to reach final, even with satisfied face of Jimmy Pedro after the fight, but Malloy was stopped by Monteiro, who picked her old shape and was the winner in this pool of death.
It's really unbelievable for the first time at this championships that none of the medalist from the last year didn't succeed to reach the podium here in Chelyabinsk.
Japan, who usually dominated the lightweight divisions, have now won four of the six categories so far.
Ami Kondo won her first under-48kg title on Monday while Masashi Ebinuma claimed his third straight world under-66kg crown on Tuesday.
Related judoka and events
Related Judo Photos
Related Judo Videos
Related Judo News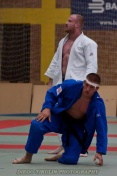 Luka Lesko (CRO)
32 years
| Result | City | Date |
| --- | --- | --- |
| 1 | Düsseldorf | 2020 |
| 2 | Osaka | 2019 |
| 1 | Tokyo | 2019 |
| 1 | Tokyo | 2019 |
| 1 | Hohhot | 2019 |
| Result | City | Date |
| --- | --- | --- |
| 1 | Düsseldorf | 2020 |
| 1 | Osaka | 2019 |
| 1 | Tokyo | 2019 |
| 3 | Tokyo | 2019 |
| 2 | Fukuoka | 2019 |