The latest Judo News offered by JudoInside.com
Kazan Judo preview U48kg: Csernoviczki and Van Snick rivals again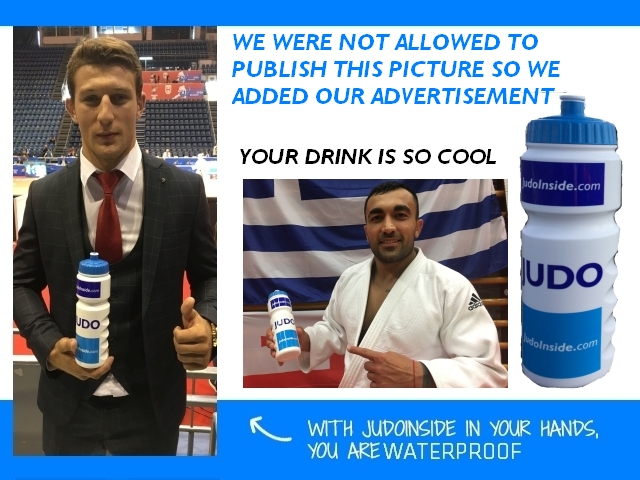 At the European Championships in Kazan Hungarian Eva Csernoviczki and Charline van Snick are separated in the draw. The weight division for women U48kg won't have any athlete of the top 5 of the World Ranking. The mainly Asian dominated class has an Pan American Olympic Champion and two European Olympic medallists, who this edition in Kazan will also fight for the medals. Csernoviczki is in one pool with Valentina Moscatt. Van Snick with Chernyak.
Belgium's Charline Van Snick defends the title and will again battle with Hungary's Eva Csernoviczki who's entered at the number 1 seed whilst Van Snick ranked as number 4 seed. Valwentina Moscatt can be an outsider, she is getting into shape. In pool B Julia Figueroa may face Russian favourite Nataliya Kondratieva but also with Dilara Lokmanhekim. Monica Ungureanu seems to have the best pool to qualify for the semi final. Van Snick will face Cristina Nudescu (MDA) in her first match.
Last year's winner of the European Games in Baku were:
Charline Van Snick (BEL)
Ebru Sahin (TUR)
Éva Csernoviczki (HUN)
Irina Dolgova (RUS)
Since the retirement of Alina Dumitru (Olympic Champion 2008 and 8 times European Champion) no one has ever been so dominant in none of the 14 judo categories.
Watch this statistic with most titles U48kg
Actually the older athletes in this category have been stronger over the last years.
Watch the oldest winners and you will see the current names.
European athletes in the IJF World Ranking
4 Éva Csernoviczki (HUN)
6 Irina Dolgova (RUS)
7 Monica Ungureanu (ROU)
This Olympic cycle European Champions
2015 Charline Van Snick (BEL)
2014 Éva Csernoviczki (HUN)
2013 Éva Csernoviczki (HUN)
2012 Alina Dumitru (ROU)
Find JudoInside favourites below
Related judoka and events
Related Judo Photos
Related Judo Videos
Related Judo News