An becomes the fourth Korean World Ranking Leader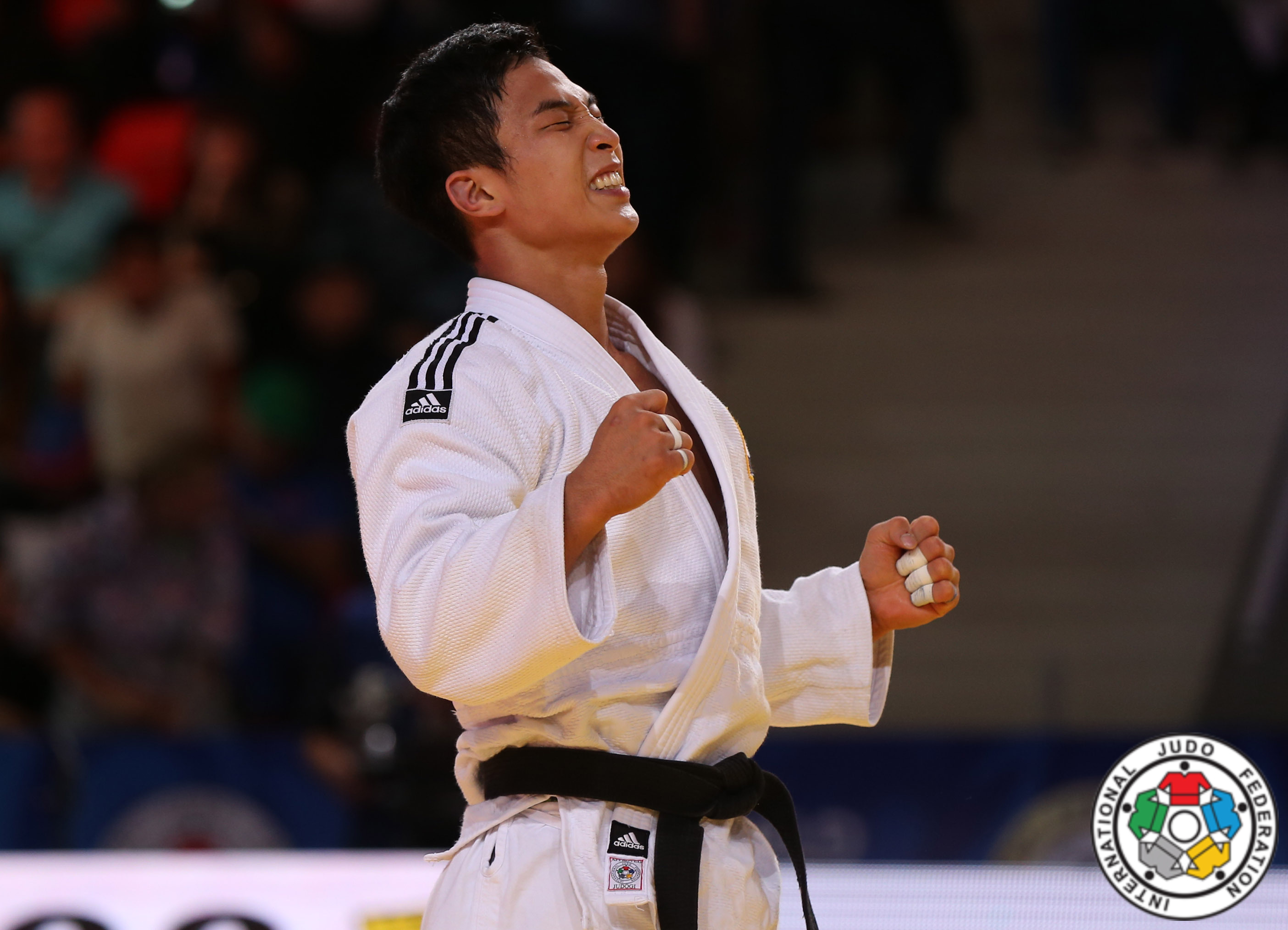 23 Feb 2016 11:35
IJF Media Team / International Judo Federation
An Ba-Ul is the new number one in the World ranking U66kg. Korea is now leading the World Ranking in 4 weight categories. The last country leading with 4 judoka was France in February 2016. The Korean swopped places with Tumurkhuleg Davaadorj of Mongolia. Read all changes in the top seeds.
World Champion Yeldos Smetov was in the final in Düsseldorf and with his new points he is now number three in the list, last week ranked fifth U60kg. Also Beslan Mudranov gained two places from 10 to 8.
Düsseldorf winner Ono Shohei of Japan moved up to place 6, coming from 8. Iartcev and Nakaya are one place lower this week.
Japanese Ono Shohei and Belgian Joachim Bottieau were the only judoka to defend their titles successfully this weekend in Düsseldorf. Bottieau jumped from 24 to 16 this week and is one of the biggest movers. The top 10 had no changes.
U90kg Toth Krisztian switched places with Noel van 't End from 5 to 4. Winner Marcus Nyman (SWE) gave himself an outlook to a ticket to Rio jumping from 33 to 24, likely in the clean 22 of the World Ranking. Nyman has to deal with Joakim Dvarby who's higher in the World Ranking, but lower in the Olympic Ranking where Nyman is 15th and Nyman 18th.
Despite his victory in Düsseldorf Dimitri Peters remains the number six of the world. The gap with Karl-Richard Frey who was ill this weekend was still too big to close. Finallist Jose Armenteros is now among the best 10. Last week the Cuban was ranked 12th.
The spectacular winner +100kg Iakiv Khammo moves up to place 8 coming from 10. The top 8 places are important for Olympic seeding in Rio.
In the women's division Jeong Bo Kyeong of Korea is close to the top ten now. She made a small jump from 14 to 11, 10 points away from Taciana Lima, ranked in the top 10. The top 10 didn't change.
Ai Shishime won the title U52kg, last year her brother Toru Shishime, so gold stays in the family. Ai Shishime moves up from 15 to 13 U52kg. Bronze medallists Gulbadam Babamuratova continues her way up and is now ranked tenth.
U57kg the match for bronze between Silva and Lien, was won by Taipeh judoka Chen-Ling Lien She is the most familiair judoka from Taipeh but has Japanese roots. This victory broad her at place 10, swopping with.…Rafaela Silva.
Slovenian World Champion Tina Trstenjak is watching on her throne below where nothing was changed in the top 10. With more than 3500 points Trstenjak is the most dominant leader in the World Ranking over all weight categories and gender.
The silver U70kg brought Arai Chizuru to place 4, from 5 where we can find Gevrise Emane this week. Winner Bernadett Graf in totally back and can be found at place 6, coming from 8.
There are no changes in the top 10 positions, obviously Audrey Tcheumeo (2) gained some new points but the gap with Harrison is too big to get the highest position.
Brazilian heavyweight Maria Suelen Altheman stood up in Düsseldorf and she defeated World Champion Yu Song. Altheman jumped from 21 to 15, even two places higher than her Brazilian teammate Rochele Nunes.