Canada and Russia grab two gold in Port Louis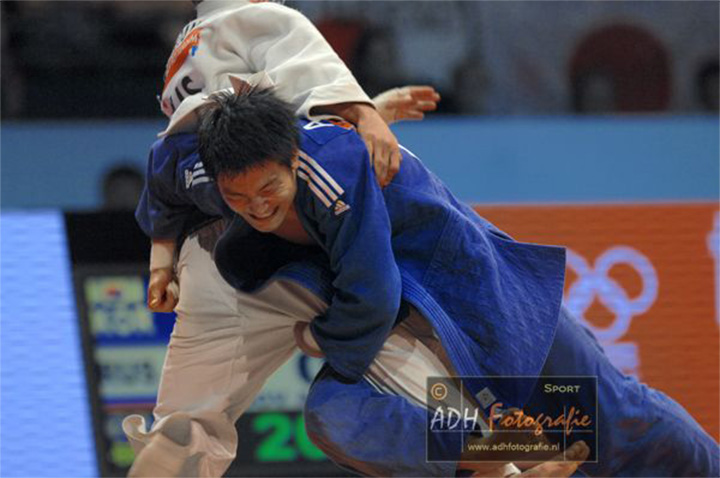 7 Nov 2015 20:00
There haven't been many occasions where team Canada picked up two gold medals at an Olympic qualifiying moment. Today in Port Louis in Madagascar that day was realized by Patrick Gagne and Arthur Margelidon. It's not a bad year for the Canadians who won three World Cups in San Salvador in June. For Margelidon it was his third World Cup, each year one. The 22-year old judoka won the category U73kg in Madagascar. In the final he defeated Turkish Hasan Vanlioglu.
Patrick Gagne took the victory in the category U66kg. Gagne won the Pan American Open in Santiago in 2014 and World Cup Minsk in 2012. He claimed 7 World Cup medals in total such as bronze at the Grand Prix in Havana in 2014. Multiple champion of Canada U66 and U73kg. Today he defeated British Nathon Burns in the final, his fourth win of the day.
Also Russia was strong today with victories for Irina Dolgova U48kg and Ekaterina Valkova U63kg. It was the second victory in a row for Dolgova who also won gold at the Grand Slam in Abu Dhabi last week. Valkova is also looking strong this year. The Russian champion was able to defeat Rizlen Zouak (MOR) in the final. This year Valkova was a few times fifth a major events but also had a strong share in the Russian team at the World Championships last year. She might now jump into the top 30, a long road to Rio, but not impossible with today's motivation.
Turkey was happy with an all Turkish final U60kg. Ahmet Sahin Kaba took another silver today. He also won silver at the World Cups in Cluj and Glasgow this year and was Turkish number one so far. However Bekir Ozlu is looking stronger last few weeks and with a fifth place he showed himself in Abu Dhabi last week. Today he defeated Kaba in the final. The same result as in Cluj in May whoch gives the 2012 Olympian another chance for Rio qualification. The former Georgian fighter might be able to develop further until May and get into the critical mass of the 22 qualified players for Rio. Ozlu is number 42, Kaba 43, but after this weekend they will move a bit further.
Armenian Zhanna Stankevich won silver in Minsk this year but today in Port Louis she took the gold. The 27-year old defeated 38 year old Ilse Heylen, who won her 50th international medal in her career.Stankevich (39) and Heylen (22) are still fighting for qualification and each point helps, so they will have to score points at Grand prix level as well.
The Swiss women are really developing well over the last months. Good results in general and this time Emilie Amaron picked up the competition in a positive way. She grabbed the gold U57kg in the final against the experienced irina Zabludina (RUS). It was her second World Cup medal this year and her first ever victory in an Olympic qualifier. Amaron will now also move forward and with Tschopp, Robra, Amaron or Kocher and even Csatari, the Swiss have some slight opportunities to increase the number of Olympic participants. In London Robra and Chammartin were the only participants for Switzerland. With Grossklaus, who won the Glasgow, and Chammartin Switzerland can double the numbers in 2016. Success breeds success. Same story for Canada and Turkey today.