The latest Judo News offered by JudoInside.com
Grand Prix Tashkent hosts record of 355 athletes in Uzbekistan
IJF Media Team / International Judo Federation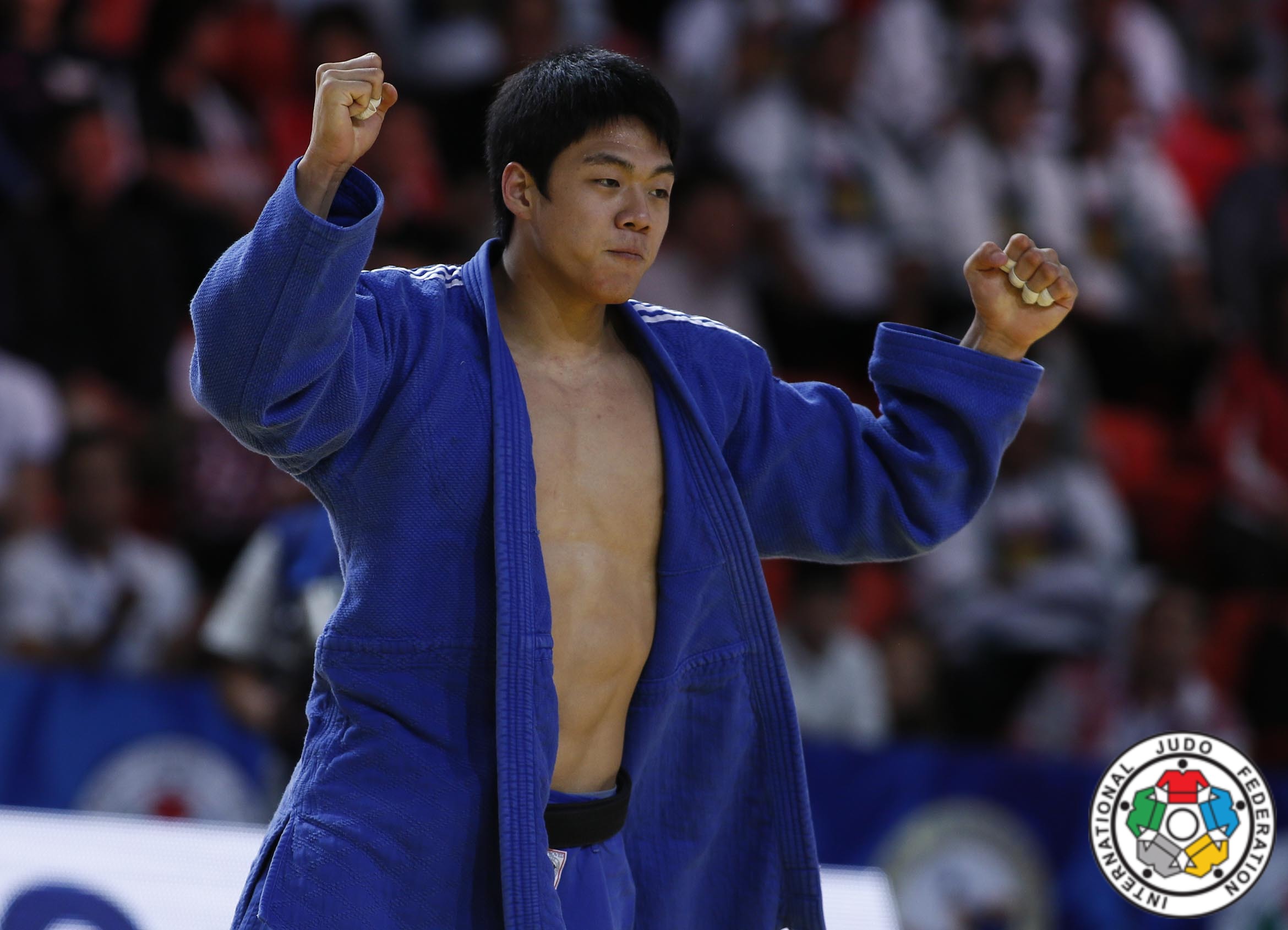 On Thursday the Grand Prix of Tashkent will start in Uzbekistan, always an interesting Grand Prix to collect some points for the world ranking where the competition is tough but doable. Two World Champions are at the start in Tashkent and the field is stronger than ever. Title defender Amartuvshin Dashdavaa is second seeded and separated from Sharafuddin Lutfillaev who is the highest seed U60kg in a field of 26 judoka. Rishod Sobirov won't defend his title of last year. The World bronze medallist is absent U66kg at Dimitry Shershan (BLR) is the first seeded. 35 athletes will fight for the gold in this tough category.
Sobirov: "The whole team are ready to receive the world's top judoka in Tashkent. My goal is to win the Olympic title next year in Rio, this is my target. I feel good at this weight, I have improved in this category to win bronze in Astana and now I am ready for more challenges."
North Korean Hong Kuk Hyon is first seeded U73kg. Last year's winner Nyam-Ochir Sainjargal won't compete, but Ugo Legrand of France is back in the field with 36 judoka, also Victor Scvortov, Wandtke (GER), Urani (FRA) and Mogushkov (RUS) to name a few strong candidates.
Alan Khubetsov is first seeded U81kg. Last year's winner Roman Moustopoulos (GRE) doesn't fight in Tashkent, but enough to watch out for such as Ivan Vorobev (RUS) and Sergiu Toma (VAE).
World Champion Dong Han Gwak of Korea is of course the highest seed U90kg in in Tashkent. The French sent Buffet and Clerget, but not last year's winner Alexandre Iddir.
Strong Uzbek judoka U100kg in Tashkent. Japanese Aaron Wolf may be an outsider. Also space for young talents such as Zlatko Kumric (CRO).
Last year's winner in Tashkent Temuulen Battulga (MGL) is not seeded +100kg. German Andre Breitbarth is, but he may not be the favourite. Abdullo Tangriev will be favourite among the crowd. World Junior Champion Ulziibaayar (MGL) is also a strong candidate.
The women's division U48kg was won by Charline Van Snick last year. This year Urantsetseg Munkhbat of Mongolia seems to be the favourite U48kg if she can handle of the two strong Turkish ladies. Irina Dolgova is candidate on the other side of the table which includes strong judoka from Korea and DPR Korea.
Ma Yingnan won 4 events in the beginning of the year, the Chinese will try to pick up her early year rhythm as first seed U52kg. Olympic medallist Priscilla Gneto is among the 23 ladies. Mareen Kraeh is always stable and dangerous. She seemed to draw the best part of the schedule.
Sabrina Filzmoser is back from the Judo for Peace project in Bhutan. Now she is highest seed in U57kg, last year won by Corina Caprioriu (ROU). Helene Receveaux is always among the top athletes, but so will Laetitia Blot take her spot. Some good German speaking women like Waechter and Mueller (GER) join Filzmoser as candidate.
A strong Austrian team anyway in Austria with Kathy Unterwurzacher as first seeded U63kg. Yarden Gerbi won last year in the final against Unterwurzacher. Edwige Gwend and Alice Schlesinger are eager to shine in Tashkent. With 26 judoka this is the best seeded women's category.
Will there be a German winner U70kg again in Tashkent? Last year Laura Vargas Koch took the victory, now Szaundra Diedrich is #1 seeded but also Iljana Marzok is back on track.
Polish Daria Pogorzelec won Tashkent last year, now Natalie Powell is ranked #1 this time, but North Korean former World Champion Sol Kyong also starts in the field with 19 judoka.
World Champion Yu Song is present in the Uzbek capital to follow up with Svitlana Iaromka's title +78kg. Two Ukraine judoka were in the final last year. Perhaps two Chinese as Ma Sisi is also starting as well as two Turkish candidates.
In total more than 350 athletes from 50 nations will fight in Uzbekistan, more than 70 than last year and double the number of 2013.
Related judoka and events
Related Judo Photos
Related Judo Videos
Related Judo News

Leonhard Schütz (GER)
25 years
| Result | City | Date |
| --- | --- | --- |
| 7 | Paris | 2020 |
| 1 | Tel Aviv | 2020 |
| 5 | Abu Dhabi | 2019 |
| 3 | Tokyo | 2019 |
| 7 | Ekaterinburg | 2019 |
| Result | City | Date |
| --- | --- | --- |
| 3 | Paris | 2020 |
| 3 | Brasilia | 2019 |
| 1 | Zagreb | 2019 |
| 1 | Budapest | 2019 |
| 7 | Hohhot | 2019 |