Shohei Ono soon back in the international scene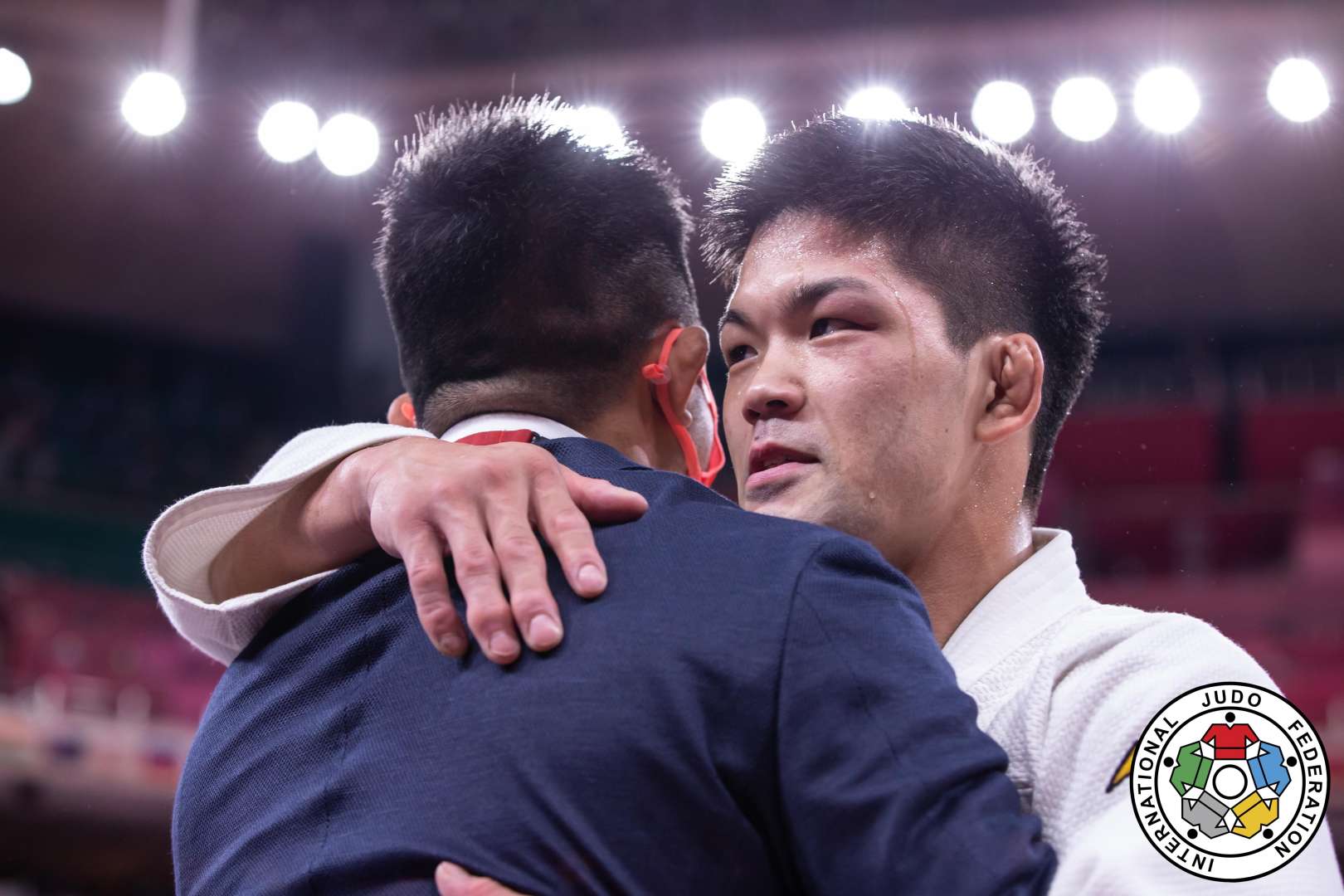 31 Oct 2022 15:05
by JudoInside and L'Esprit du Judo
IJF Emanuele Di Feliciantonio / International Judo Federation
Shohei Ono was added in the team of Japan for the last Grand Slam of the year in Tokyo. Always so silent about his intentions for the future, Shohei Ono, indirectly, lifted some of the doubts. The name of the double Olympic champion is among the four selected U73kg. HASHIMOTO Soichi (Park 24), OYOSHI Ken (Ryotokuji), HARADA Kenshi (ALSOK) and ONO Shohei (Asahikasei).
A decision taken when the genius of Tenri is the last of the Japanese Olympians not to have resumed competition since his coronation at the Budokan at the end of July 2021.
Explicit, the selection conditions for the last Grand Slam of the calendar year were as follows: having participated in the world championships in Tashkent, being a medalist at the Asian championships and winning the Kodokan Cup. Any remaining places are left to the discretion of the selection committee. A Japanese team where almost all the best will be there. Absences are thus to be noted, such as that of Shiho Tanaka in U70kg, seriously injured in Tashkent during the fight for bronze. Or that of Sarah Asahina (+78kg), beaten this weekend in the playoffs and who therefore sees her selection for Tokyo slipping away from under her nose.
A clear and explicit framework that encouraged Aaron Wolf, also Olympic champion last year (in -100kg), to participate in the weekend event in Chiba. He finally finished third, beaten in the semi-finals by Kotaro Ueoka, a judoka from Tenri University, recently crowned in the university championship by teams and by weight categories. A defeat on penalties but a selection for Tokyo in early December assured. A category where we will also find Kaito Green, promising judoka but beaten in the playoffs at the world junior championships, in silver yesterday behind Ueoka.
In U90kg, Mashu Baker, crowned in Rio (2016) in -90kg, does not abdicate, beating in the final the Olympic holder, Shoichiro Mukai. He will thus be one of the four Japanese, in a category that is looking for an indisputable leader.
The strong image of the weekend will however remain the comeback by Miku Tashiro in U63kg. Injured during the Olympic Games, the double vice world champion (2018 and 2019), fierce opponent of Clarisse Agbegnenou, Tashiro thought of ending her career after the failure of Tokyo last year. Finally deciding to have an operation on the cruciate ligaments of her left knee, she won yesterday against Seiko Watanabe in the final. A victory after which Tashiro could not hold back his emotions. The first stage of a return to the fore is therefore recorded, in a category where the new reigning world champion is none other than her compatriot Megumi Horikawa.
At the beginning of December, only Chizuru Arai, who ended her career last year, will be missing among the Olympic holders in Tokyo.
A rather stable Japanese national team on paper and which confirms that going for a podium or even a victory on December 3 and 4 will be a real performance.