Preview U66kg Tashkent: Will Abe and Maruyama go head2head?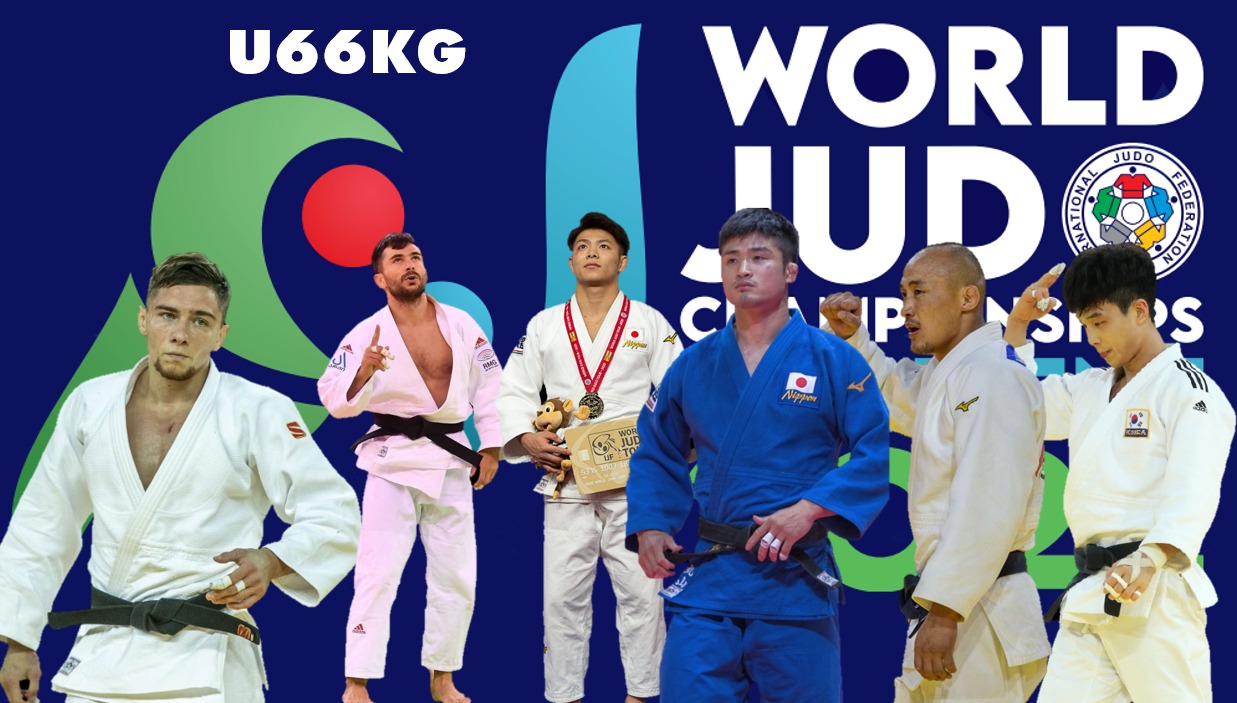 6 Oct 2022 15:50
by JudoCrazy and JudoInside
JudoInside.com - Hans van Essen / judo news, results and photos
In an ideal world, we will see an Abe-Maruyama final in the U66kg division. This is something judo fans want to see. But it might not happen because of ranking reasons. There's no question both players are world beaters – each of them is a double world champion – and could easily blitz their way to the final. But it might not turn out that way.
We knew Denis Vieru is consistent in his performance and seeded as world number one. He might face Abe in the semis, but enough to worry about with Flicker, Gaitero in his pool. Safarov might face European Champion Iadov in an early stage. But Nurillaev of Uzbekistan is a dangerous outsider for a medal. Abe looks safe. Also two Mongolians here U66kg with Yondonperenlei as seeded player and Kherlen Ganbold as trouble maker in a pool with Shmailov on the other side.
Maruyama was unseded as he is ranked a lowly 29th. At least Abe and Maruyama have been separated and not in the same pool. Theoretically, they could have been drawn together for the first fight but Maruyama will have to battle with Bors Dumitrescu and then Ivo Verhorstert, nice warmups. The real test is Margvelashvili in the quarter final.
Of course, they could also be on opposite sides of the draw, in which case, it would be almost a foregone conclusion that they would meet in the final.
Since 2019, Abe has lost to only two players: Maruyama and Manuel Lombardo of Italy. Lombardo has since moved up to the U73kg division. If you look at the other top prospects, Denis Vieru (MDA), Baskhuu Yondonperenlei (MGL), Vazha Margvelashvili (GEO) and An Baul (KOR), Abe has beaten them all. European Champion Bogdan Iadov isn't even among the seeded players, just like Maruyama and could be placed anywhere in the field.
As for Maruyama, since 2019 he has only lost once, and that was to Abe. And like Abe, he has beaten Vieru, Yondonperenlei and Margvelashvili. It's worth noting though that in 2018, Maruyama won once and lost once to An (KOR). Don't forget An of Korea in a pool with Kyrgyzbayev.
Abe achieved great success much earlier than Maruyama. After displacing Masashi Ebinuma as Japan's top U66kg player, Abe went on to win the world title in 2017 and 2018, making short work of all the top contenders in his category. It would seem nobody in the world could stop him. He will probably fight Takabatake in his first fight and is in the pool with Mongolian Yondonperenlei. The Mongolians are in the good mood with their first me's medal at day 1.
That may be true for the rest of the world, but someone from Abe's home country was indeed able to do so. In the 2019 World's, Maruyama defeated him in the semifinal and went on to win the gold.
Abe managed to salvage a bronze medal but the way that turned out left many fans wondering whether he had peaked early. In that match, Lombardo (ITA) countered him for what looked like a ippon. In fact, the referee gave an ippon but that was subsequently cancelled by the video referees. Abe then threw Lombardo with a hip throw to win the match but judo fans were unconvinced.
Speculation was high that Maruyama would be the one sent to the Tokyo Olympics but Abe kept his hopes alive by defeating Maruyama in the final of the Osaka Grand Slam in November 2019. Suddenly, it was a toss-up who would be chosen.
The All-Japan Judo Federation held a special, single-match competition between Abe and Maruyama to determine who would be selected for Tokyo. It was a very long match that dragged deep into Golden Score. Maruyama was clearly trying to win by throwing while Abe decided to play the tactical game, not giving Maruyama a grip and constantly attacking him at the edge of the mat. In the end, Abe won.
As consolation, Maruyama was sent to the 2021 World Championships which he won rather easily, giving him his second World title. But Abe was absolutely brilliant at the Tokyo Olympics, held also in 2021.
Abe vs Maruyama in the final of the 2022 World Championships would be the Battle Royale judo fans want to see. In such a match-up, JudoCrazy and JudoInside predict Abe will prevail. Both players are capable of throwing the other but currently, Abe has momentum on his side.