Graz sets the benchmark European Cup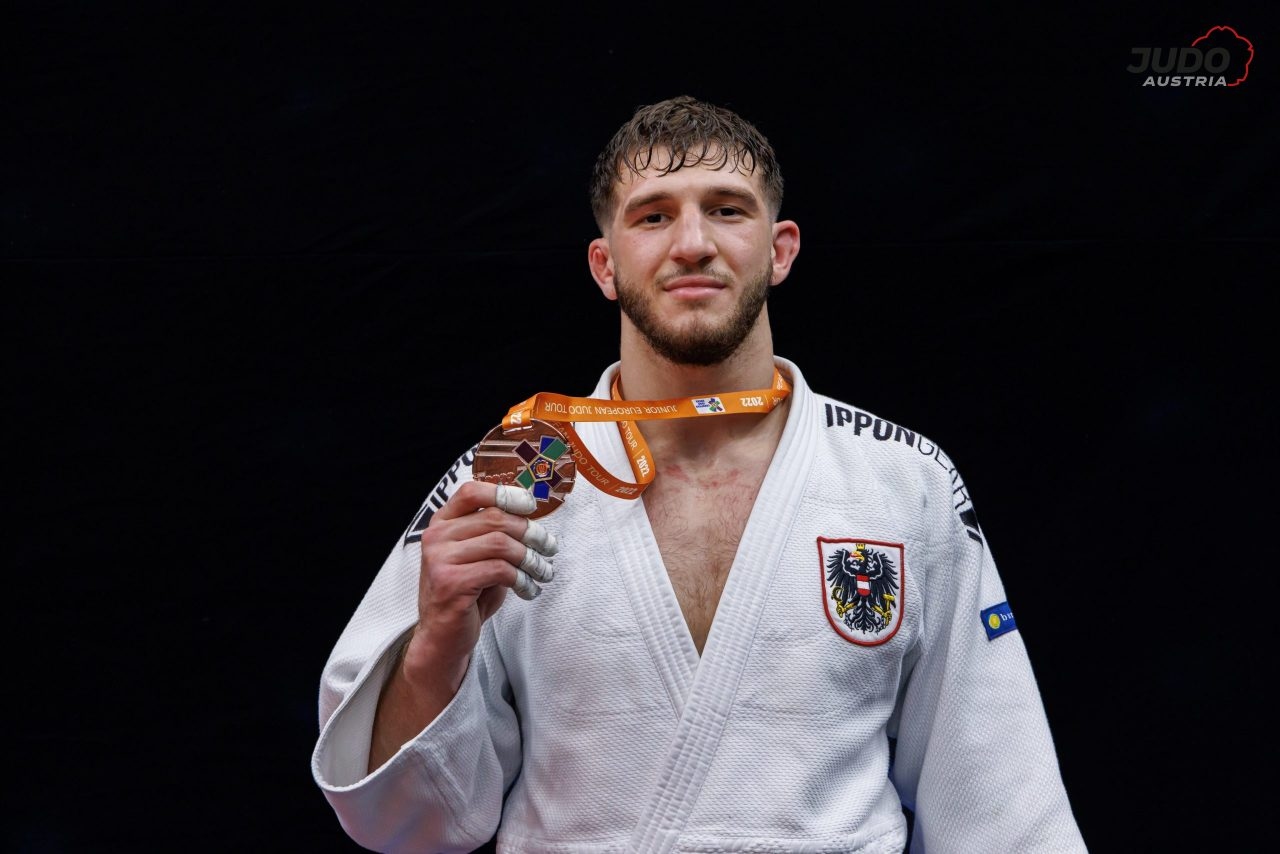 6 Jun 2022 10:25
Judo Austria - Oliver Sellner
At the Junior European Cup in Graz in Austria, 511 athletes were fighting for the medals. It's the same number as in 2016, but less than before the pandemic. Still more than 500 athletes is by far more than any other Junior European Cup since 2020. The reputation of Leibnitz is continued and caught the attention of the Japanese team that flew to Austria to make an impression, and sure they did with weight gold medals.
Judo Austria President and EJU General Secretary Martin Poiger: "We are absolutely satisfied, sometimes even really surprised. Our goal was to bring 400 starters to Austria in order to be able to organize the tournament to cover costs. Now we have 511 participants from 37 nations. We didn't expect that in our dreams, the starting field is great in terms of quality and quantity. Our trainers say: In terms of level, Graz is clearly better than a junior European championship. In addition to the European elite, top nations such as Brazil, judo powerhouse Japan, Canada, Kazakhstan, the USA and Uzbekistan are also included."
Japan left all countries behind with an impressive 57% share of all available titles. This could be the team to bring to the Junior World Championships in Guayaquil in Ecuador in August.
On Saturday the Japanese women set the tone with all four gold medals. Rin Eguchi (JPN) defeated Swiss talent Binta Ndiaye in the final U57kg (on Sunday). Kurumi Ishioka (JPN) caught Maria Diniz (BRA) in the final U63kg. Nanako Hoshino (JPN) overcame Spanish Noelia Insua Iglesias U70kg. Japan continued the success U78kg with Aki Kuroda (JPN) who defeated Lieke Derks (NED) who won another good medal, in this case best of the rest. Heavyweight Miki Mukunoki (JPN) was too strong for Aida Toishibekova (KAZ).
On Sunday Japan started with gold for Eguchi but in the lightweight category there was an all Brazilian final between Rafaela Batista (BRA) and Alexia Nascimento (BRA) won by Batista U48kg. Italian Giulia Carnà defeated Turkish Ilayda Merve Kocyigit U52kg. Italian champion Carnà took silver in Coimbra.
In the men's division Kazachstan started strong in the lightweights on Saturday with two Kazach athletes in the final. Nurkanat Serikbayev (KAZ) defeated Merey Markhanbetov (KAZ) U60kg. Marcus Auer of Austria took the bronze. Also U66kg Kazachstan won gold by Nursultan Zaizagaliyev who defeated his Japanese opponent Gakuto Mitsuoka. The final U73kg was between Ryuga Tanaka (JPN) and Vusal Galandarzade (AZE), won by Tanaka.
On Sunday Daisuke Takeichi claimed the first gold of the day for Japan against Giorgi Jabniashvili (GEO) U81kg. France had it's natoinal junrio champion Aleksa Mitrovic going for gold in the final against Vugar Talibov (AZE), good results for Mitrovic who took silver in Nanterre. Austria's Aslan Papoyan won bronze on the second day of competition in Graz and on the first day Marcus Auer took bronze for host Austria.
Two Japanese athletes formed the final U100kg; Kaito Green (JPN) bested his countryman Tomohiro Nakano (JPN). Of course the heavyweights are almost reserved for the strong Georgian juniors. Shalva Gureshidze took the gold against teammate Ucha Tabatadze.
With the European Open at the beginning of September in Oberwart, the ÖJV will host another international tournament this year.